Academic conference, screenings, quiz, meetings with paralympians and with jury - second day of "Integration You and Me" festival was full of interesting events.
Scientists, officials and social activists engaged in activities supporting people with disabilities took part in academic conference entitled "Accessible Culture". It was divided into two parts - theoretical and practical which involved sign language workshops. Members of "Katarynka" Foundation from Wroclaw talked about ways of including people with disabilities in cultural life.
During meetings with pupils paralympians talked about overcoming boundaries and limitations and passion that constantly motivates them to train and get better. Athletes also visited correctional facility. The host was Krzysztof Głombowicz, journalist and sports commentator.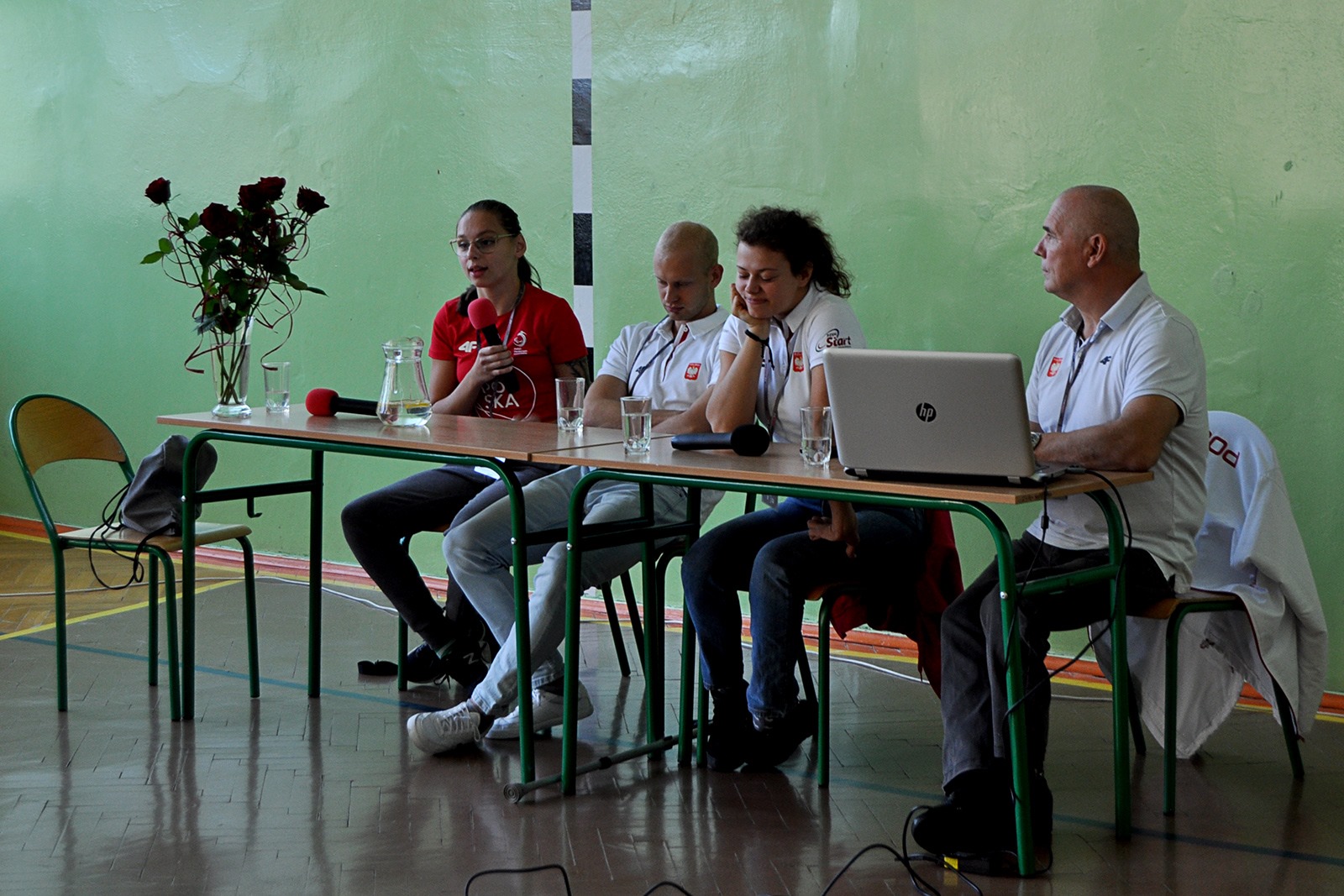 In Festival Center in Public Library a meeting with members of jury was held. Marta Lipińska, Adam Woronowicz and Marcin Bortkiewicz disscused their career plans, challenges of artistic life and their impressions of festival. - Being here feels really good - admitted Marta Lipińska. - Films that I watched here made me realized what life with incurable disease can look like - said Adam Woronowicz and added: - I do not know if I would be able to play a person with disability or someone who knows that his life could end any minute, because for me it would only be an artistic challenge but maybe for someone else it is a sad reality that he has to face.