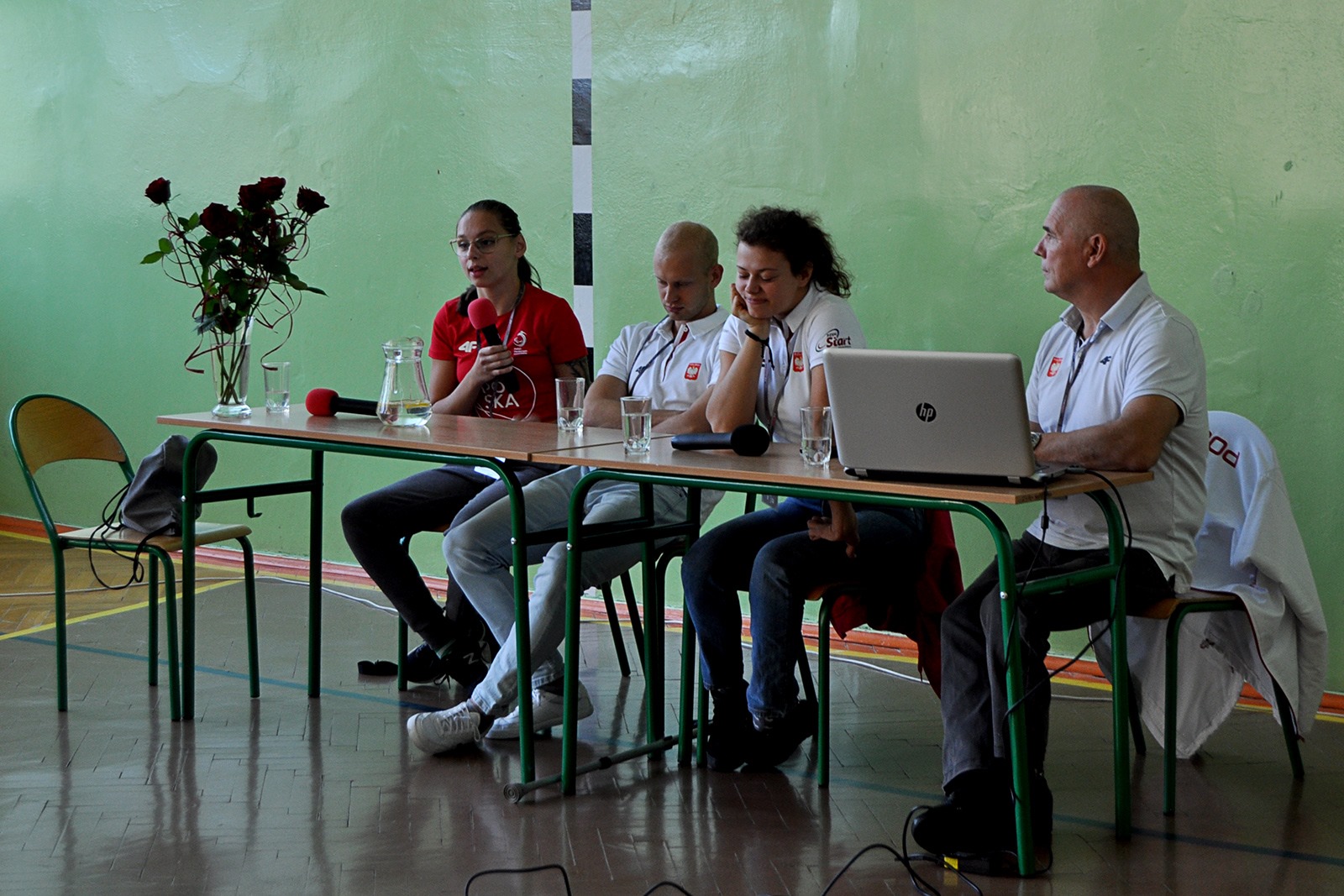 Athletes visitied a few schools and institutions, among them Secondary School Complex no. 8, Secondary School no. 6 and Correctional Facility. They talked about their love of sport, ups and downs and success. The group consists of Martyna Marchewka, a 17-year old from Kozienice, who took part in Poland Para Athletics Championships U17 and U20 in Tarnow in 2021. She came first in shot put, discus throw and javelin throw. She is joined by Jagoda Kibil, 22-year old, also from Kozienice. Jagoda specializes in sprint hurdle race (T35). She is World Vice-Champion and European Champion. She won two bronze medals at a distance of 100 and 200 m. (T35) during European Championships in Grosseto. She also won silver medal at a distance of 200 m. during World Championships in Dubai in 2019.
Among athletes there is also Jakub Nicpoń, 23-year old from Szczecin who specializes in sprint races. He is European Champion and performes in class T13. At the beginning of his career he played football. In 2012 he was diagnosed with Stargardt which is a genetic illness that unables sharp vision. He was forced to give up football but decided to practice athletics. He won gold medal at a distance of 400 m. (T13) and silver medal at a distance of 100 m. (T13) during European Championships in Berlin in 2018.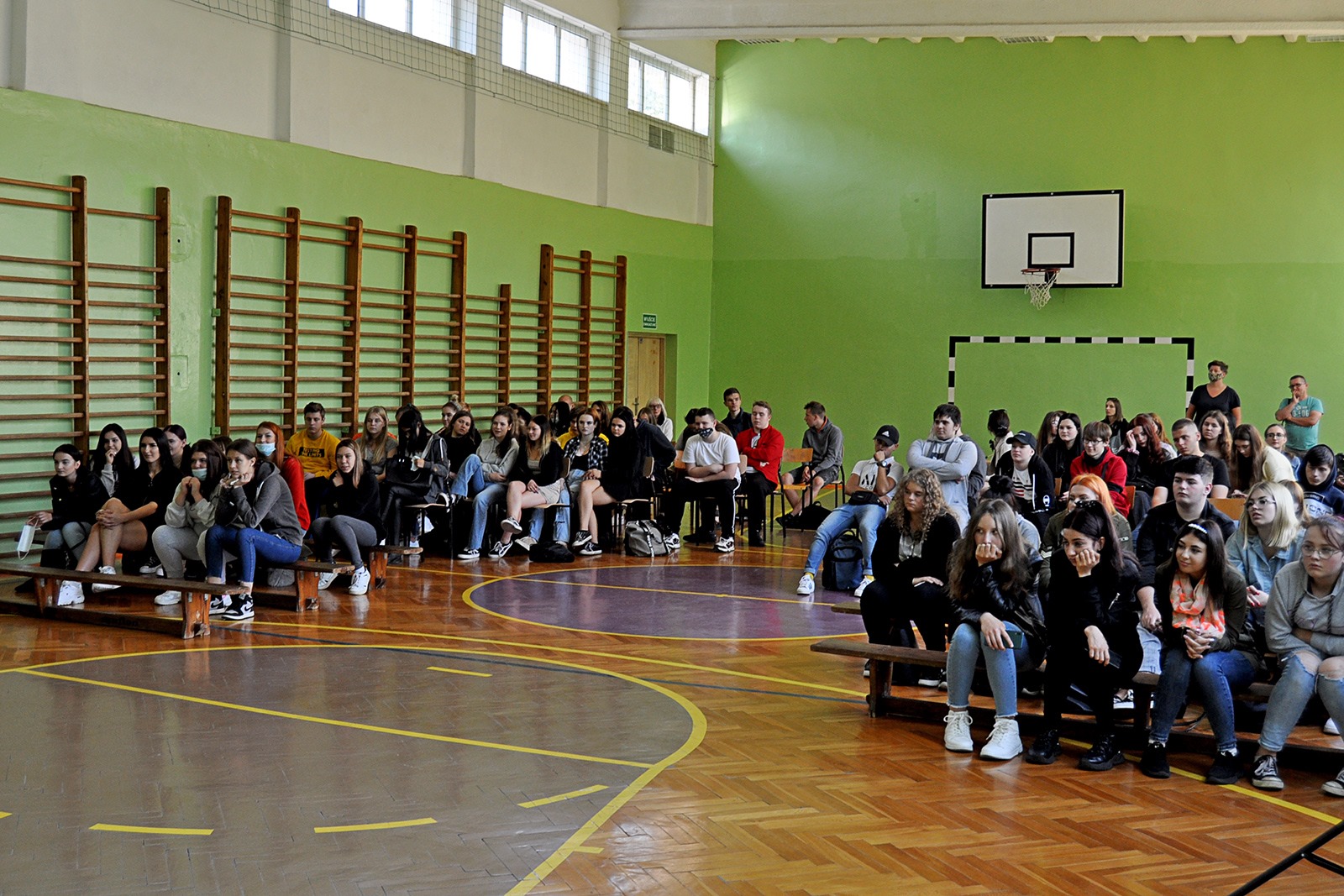 Talented athletes also visited Primary Sport's School no. 1 on 10 September.