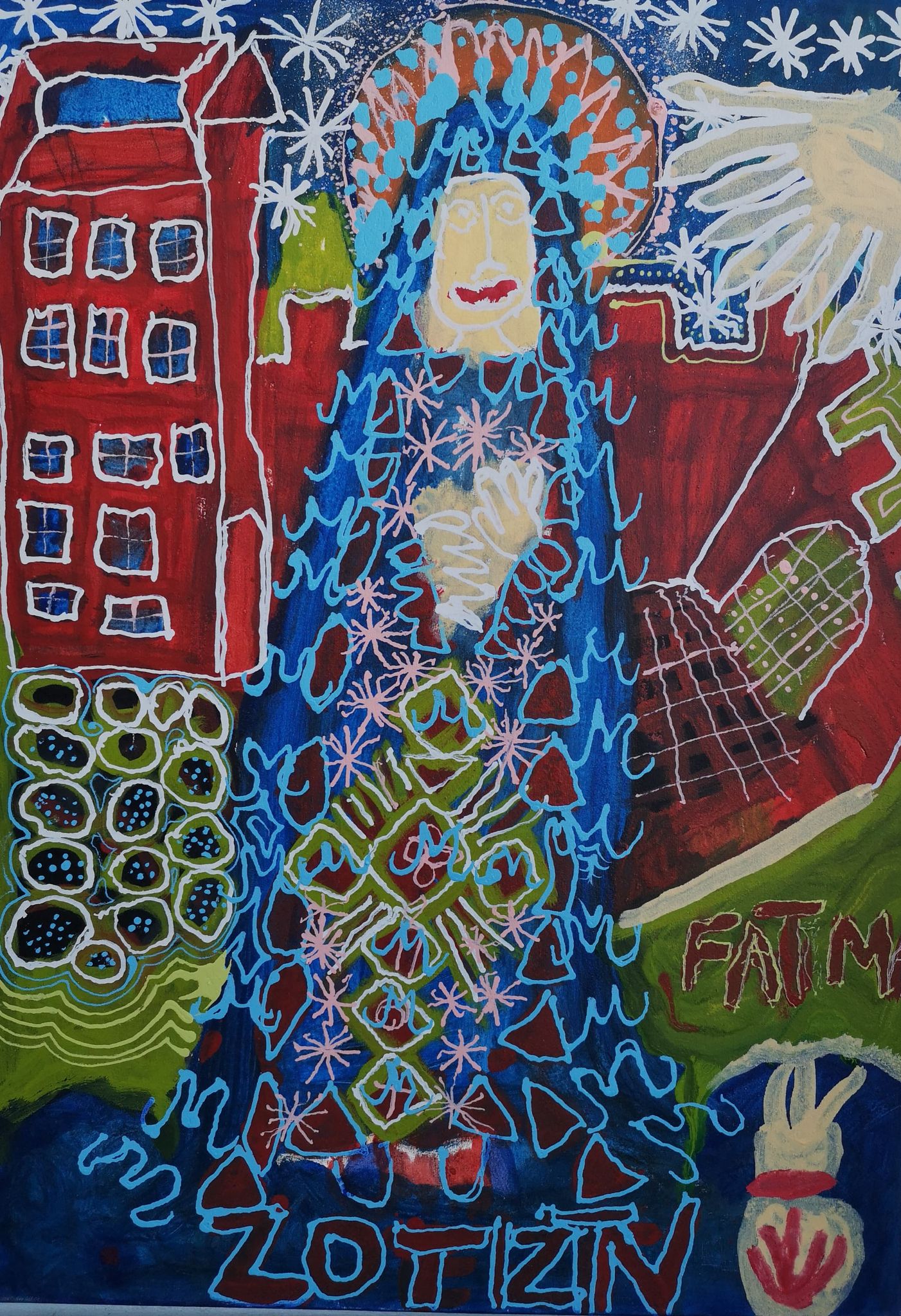 During the 17th European Film Festival You and Me we will see a painting exhibition 'Virgin Mary in Parts'. Its author is Marcin Mariak – an artist with a disability from Białogard. When he graduated from John Paul II Special School Complex in Białogard, his mother met Marek Kopczyński, a culture animator. He looked at Marcin's works and said that he has a talent. They started their cooperation three years ago.
Marcin paints Virgin Mary with the use of acrylic paints and in order to paint her crowns he uses a syringe. The author of this method is Marek Kopczyński, the young artist improved the method and he uses it in a creative way. Apart from painting, Marcin Mariak embroiders banners, sculpts and makes crowns made of wires. All his works of art are deeply immersed in a religious problematicity.
The exhibition comprises 17 paintings. It has already been presented in Połczyn Zdrój, Białogard and soon it is to be shown in Muzem Okręgowe in Bydgoszcz where it will be presented as a part of National Painting Contest by T. Ociepka.
We encourage everyone to see colourful and moving works of art by Marcin Mariak in Galeria Region of Koszalin Public Library.