For the first time European Film Festival Integration You and Me appeared in European Parliament in 2014. Since then we return to Brussels every year, to speak about our work on integration and about our Festival. For the fith time we're invited by Member of European Parliament Marek Plura, who works in Brussels, among other issues, as a voice of people with disabilities. It's worth to mention, that Mr. Plura visited Koszalin in 2017 during 14th European Film Festival Integration You and Me.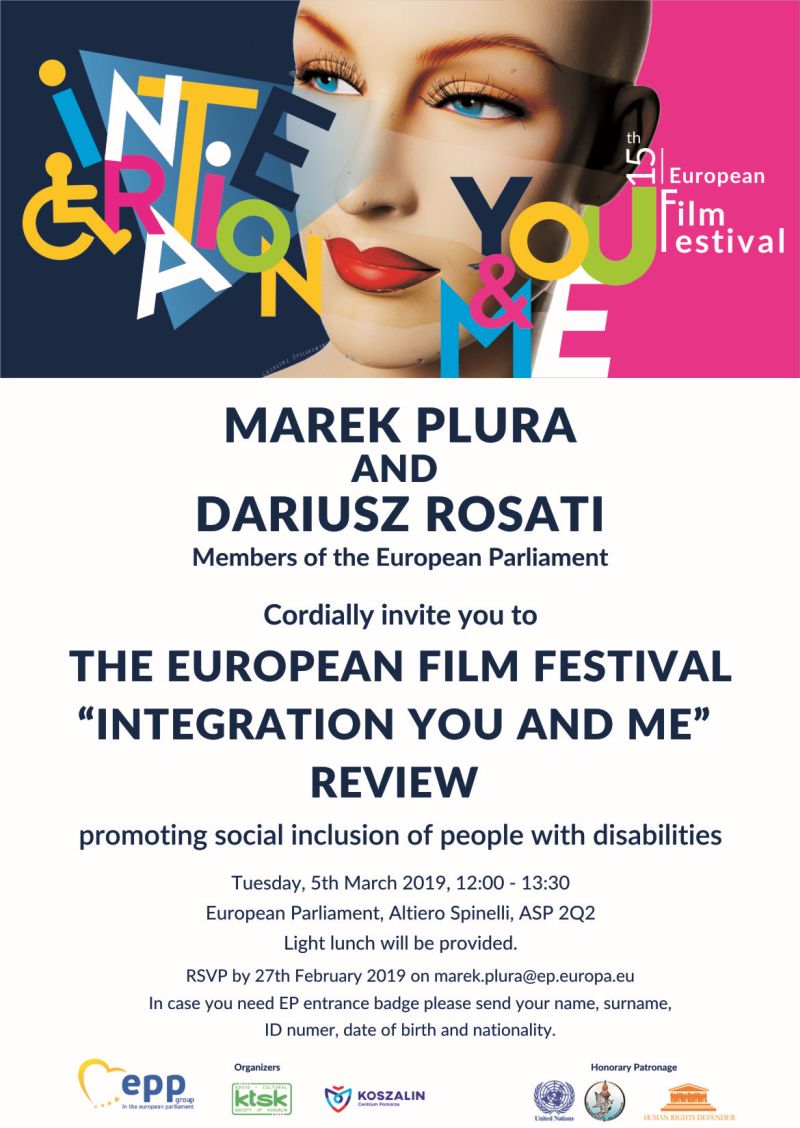 This year's visit will take place on 5t March. Guests will watch a presentation, summarizing the 15 edtitions of the Festival, followed with contest films selected from various editions: What Ever Happened To The Incivility by Delio Colangelo (Italy 2017), Zolza and Perla by Izolda Czmok-Nowak (Poland 2018) – a documentary rewarded with Audience Award in 2018 oraz Whitney's Wedding by John Lawson (USA, 2017) – a film awarded with the statue Butterfly 2017 as the best amateur film.
An opening ceremony of exhibition of photographs will take place shortly after the film review. Presented pictures were taken during the PhotoConfrontations, a side event taking place every year in frame of the Integration You and Me Festial since 2014. The photos feature models, sportspersons, veterans - the heroes of each year's specific theme. The exhibition will be opened by Mr Wojciech Szwej, coordintor of the PhotoConfrontations. It will be available from 4th till 7th March in József Antall building (JAN 03) in European Parliament in Brussels.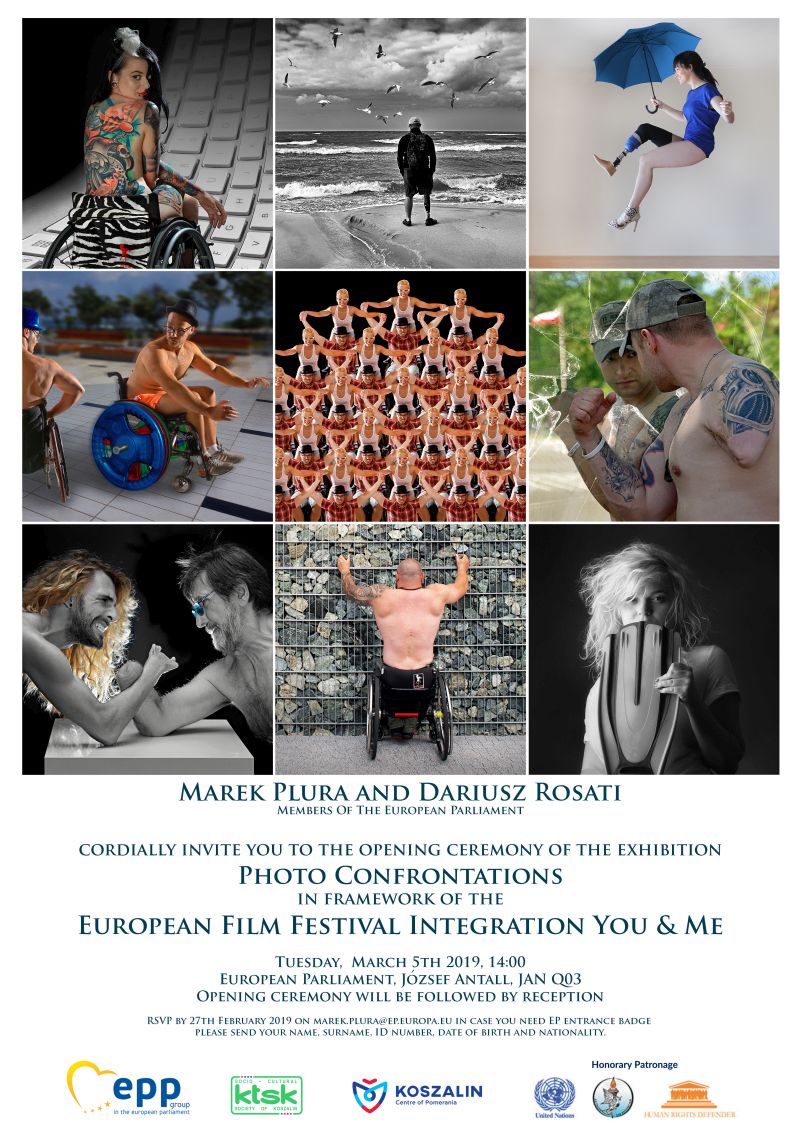 Presentation of the exhibition and the film review of Koszalin's Festival in Europena Parliament in Brussels is supported by City of Koszalin.