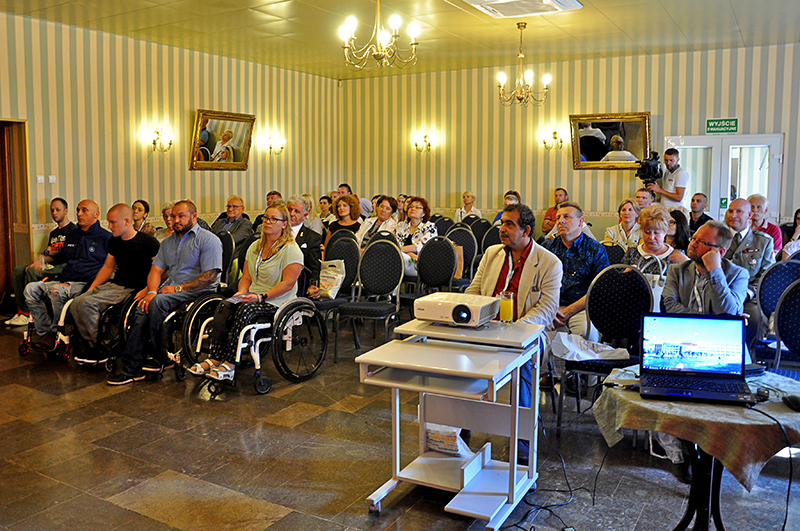 'Film, sport, disability' – this is the title of this year's science conference organised by Koszalin Social-cultural Association, Koszalin Public Library with Humanistic Department of Koszalin Technical University and located in Gromada Hotel. Its main topic – sport of people with disabilities – was placed in a wide cultural, social, psychological and medical context.
The conference started with a lecture conducted by professor Bassam Aouil, a psychologist – sexologist, and devoted to a psychological dimension of doing sport. He stressed that the division into ability and disability in sport is artificial because motivation, which is common for all sports people, equals the feeling of pleasure. The second speaker, professor Dariusz Kwolek shed some light on the topic of physical activity and rehabilitation of the disabled and reminded the history of paralympic movement in the world. The topic was elaborated on by a precursor of paralympic movement in Poland – Romuald Rasiak. Dr Szarszewski focused on the promotion of sport with disability and professor Wojciech Otto on the topic of sport and sports people shown by film makers.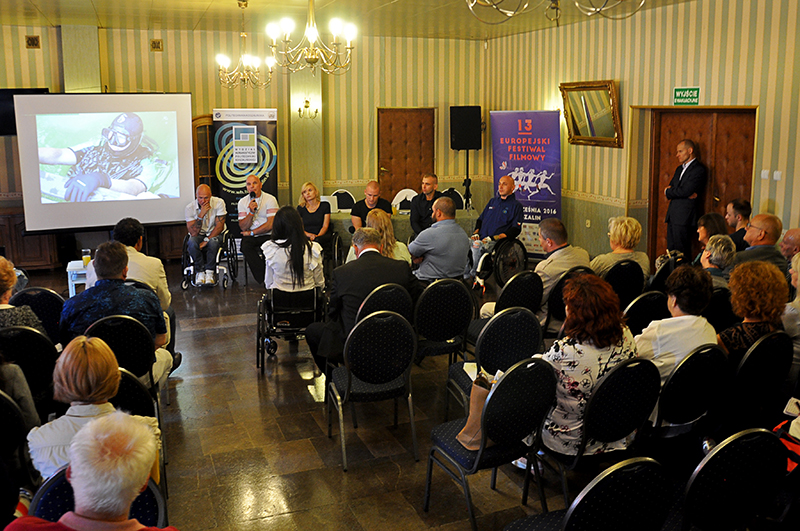 Between different parts of the conference there was a discussion panel conducted by Krzysztof Gombowicz. It was attended by disabled sports people who told the listeners what role sport has played in their lives, how it has helped them to cope with accident related traumas, spread their wings, change their outlook on reality and achieve successes.