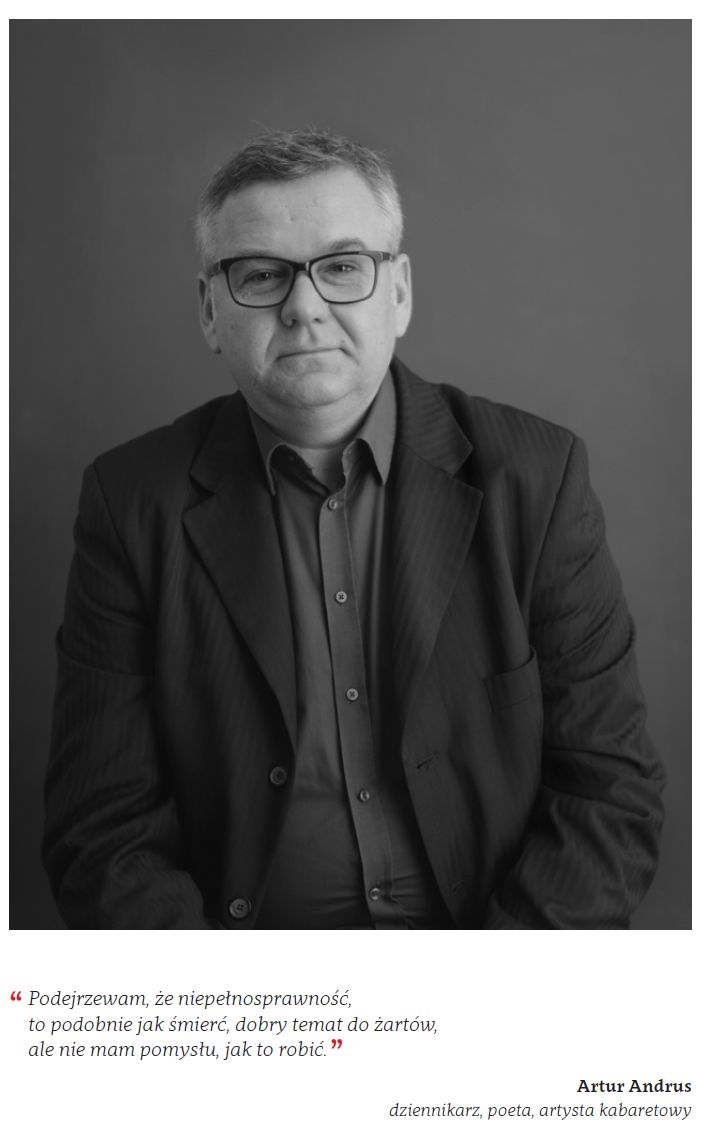 'Crevice in paradise. We and the Disabled' is a collection of 12 interviews with with famous people from political, scientific, artistic and film world. According to the authors of the project, it is a attempt to face stereotypes which have grown for years around the topic of disability – especially around mental disability, which doesn't need to be treated as a dysfunction and disability at all. It might be considered as a specific way of being a human, may be a positive value and contribute to the enrichment of our lives.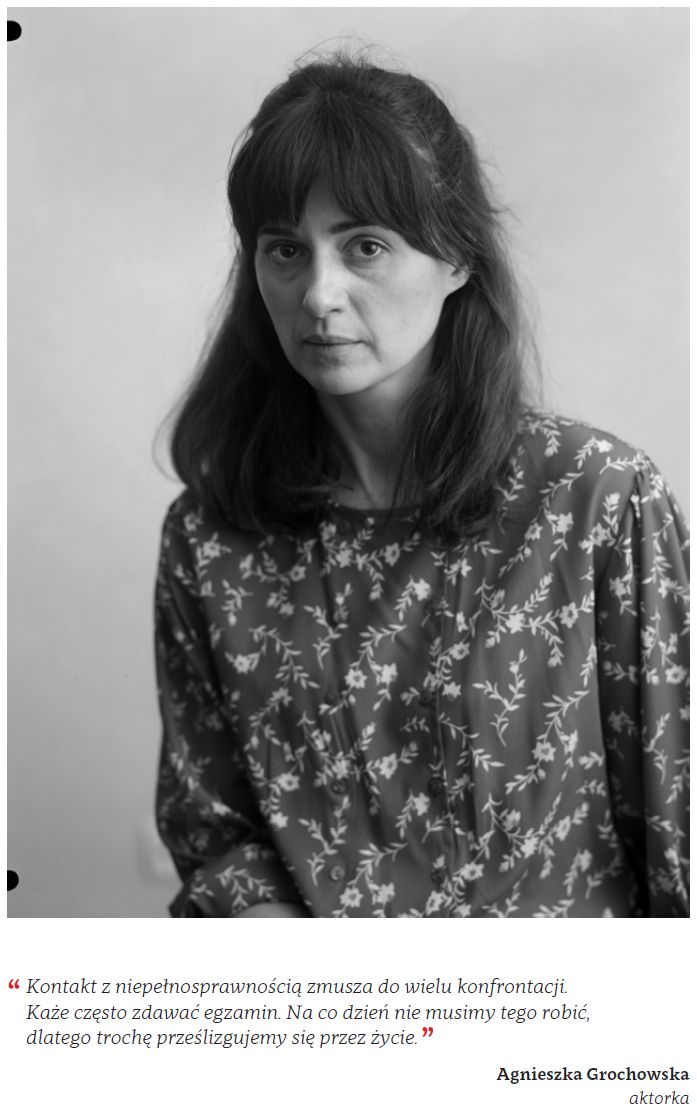 The authors have invited such guests as Zbigniew Szawarski, Marek Bieńczyk, Ewa Łętowska, Wiesław Godzic, Joanna Kołaczkowska, Magda Łazarkiewicz, Agnieszka Grochowska, priest Andrzej Szostek, priest Jan Sochoń, Jerzy Hausner, Bartłomiej Topa and Artur Andrus.
What makes the project more interesting is the fact that none of the interlocutors professionally deals with the topic of disability and the conclusions are made basing on their own thoughts, personal experiences and observations.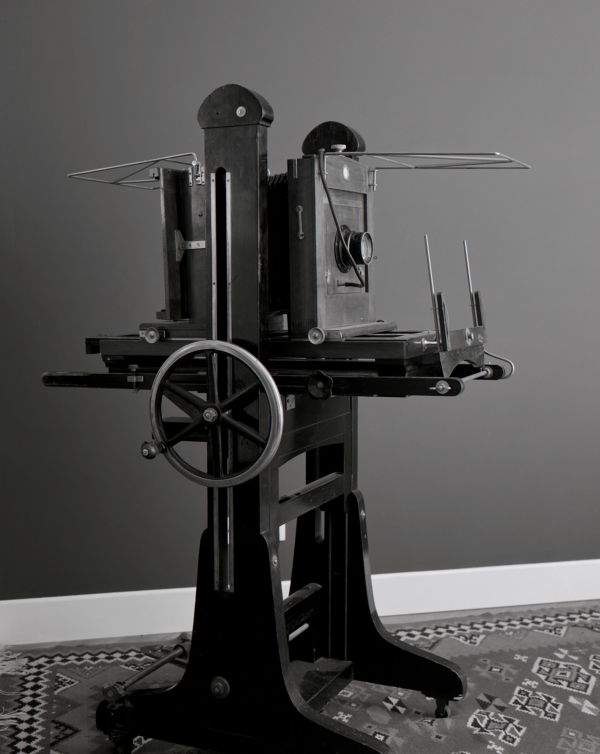 Anna Orłowska and Mateusz Lipiński are the authors of the photos which are a part of the project and will be exhibited during the Festival. The photographers have used a vintage large-format camera which had been used for portraits for more than 100 years.