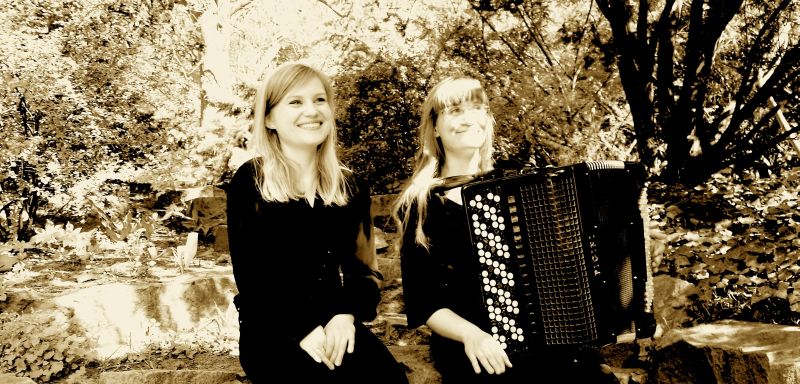 Aleksandra Bogucka: a graduate of Vocal-Bandstand Department at Complex Public Music School in Warsaw. An entrant of Henryk Majewski Jazz Studio in Warsaw and a psychology student at Warsaw University. She has been awarded e.g. at Edith Piaf's International French Song Festival in Cracow, Film Song Festival in Toruń and Bułat Okudżawa International Poetic Song Festival. She is also this year's laureate of the 1st award at Enchanted Song Festival.
The vocalist will be accompanied by Iwona Rzeszut, an accordionist, a graduate of Fryderyk Chopin Music University in Warsaw, a laureate of for instance, International Accordion Contest in Poprad, Vienna, Wrocław, Przemyśl, Andrzej Krzanowski National Contest in Cechowice-Dziedzice, Szczecin. In 2009 she started cooperating with Jakub Bartoszewski (French horn) and they both created Sonus Exertus duet. Iwona Reszut has been cooperating with Aleksandra Bogucka since July 2014.

Concert: the inauguration of the Festival, September 6th (Tuesday)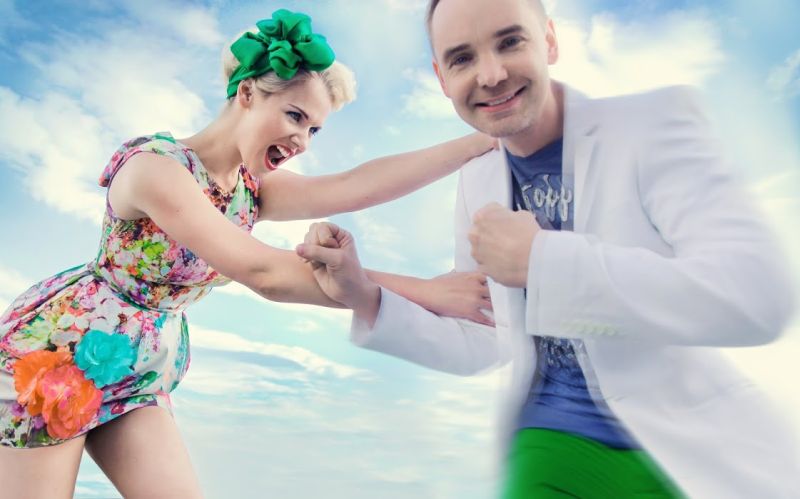 Me Myself And I: a vocal band created by Magdalena Pasierska (vocal) and Majerana (vocal and effects) accompanied by a beat-boxer. They met during a jam session in a non-existent now Wrocław club Rura. At the beginning their presumption was to create a classic jazz combo (saxophone, bass and percussion)with their voices. However, in time they developed the idea of creating new, unique, vocal instruments made also with the use of vocal processes – harmonizers. It is thanks to them that on stage we can hear a multi-member choir even though in reality there are only two people singing. They are open to all influences therefore, their music is a mixture of styles. Magdalena Pasierska (a staccato singer) introduces a jazz-rock, trip-hop atmosphere to the band. Majeran is a classically educated bass-baritone singer who is also a composer, arranger and producer of the majority of their pieces of music.
The beat-boxer adds to this a pinch of hip-hip-drum-and-bass flavour. They sing first and foremost their own material and add sometimes standards and a bit changed pieces of classical and folk music. They have also changed Fryderyk Chopin's pieces of music. They've recorded three records Takadum (2011), Do not cover (2012) and K (2014).
Concert: the closing ceremony of the Festival, September 10th (Saturday)