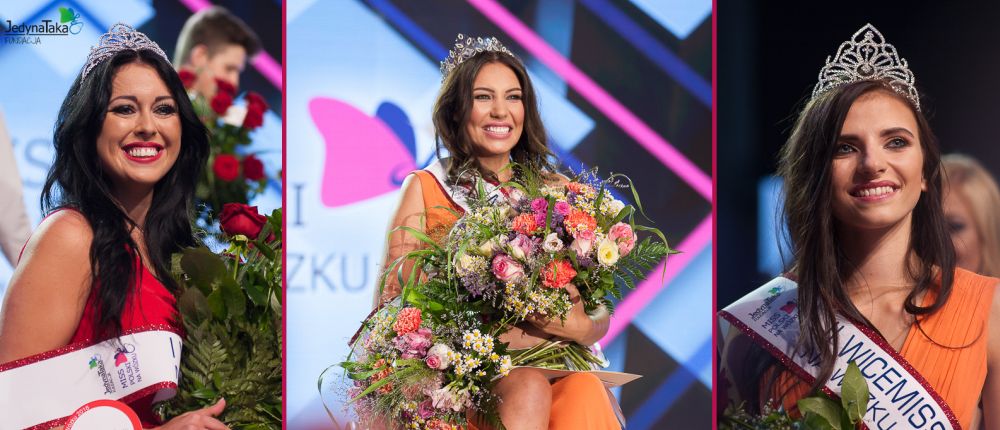 Adrianna Zawadzińska has become Miss Wheelchair Poland 2016. This has been the fourth edition of the beauty constest organised by Jedyna Taka Foundation. Barbara Jaroszyk, the director of EFF Integration You and Me has been a jury member.
Miss Wheelchair Poland 2016 Final Gala took place on July 16th in Warsaw. This has been the fourth edition of the contest organised by Jedyna Taka foundation. The change of the image of the disabled, especially women, social integration and overcoming all barriers have always been the ideas behind the event. This year 41 women from different parts of Poland took part in the contest. Internet users had time till May 31st in order to award two wildcards. The remaining ten finalists have been chosen by the jury. Since July 8th all finalists have participated in workshops, photo sessions, make-up courses, meetings with a coach and choreography classes.
The jury has been composed of: Jedyna Taka Foundation– Katarzyna Wojtaszek (chair person), Miss Wheelchair Poland 2015 – Katarzyna Kozioł, Bemowo Culture centre – Marcin Jasiński, Warszawa – Andrzej Golimont, Profemed Esthetic Medicine – Elżbieta Gozdecka, Douglas – Magdalena Bystrzycka, designer – Viola Piekut, National Fund for the Rehabilitation of the Disabled – Robert Kwiatkowski, European Film Festival Integration You and Me– Barbara Jaroszyk, Miss Poland – Magdalena Bieńkowska, Nowa Scena – Gerhard Parzutka von Lipiński. The audience and the Internet users have also awarded their candidates.
Results:
Miss Wheelchair Poland 2016: Adrianna Zawadzińska
I Wicemiss Wheelchair Poland 2016: Patrycja Wójciak
II Wicemiss Wheelchair Poland 2016: Ania Płoszyńska
Miss Popularity: Elżbieta Zarzecka
Miss Publicity: Adrianna Zawadzińska
Miss Social Media: Agata Cybuchowska
Miss Photo: Adrianna Zawadzińska
Profemed Complementary Title – Miss Esthetic Medicine: Adrianna Zawadzińska