Documentaries:
The Amazons, directed by Magdalena Sienicka, Poland 2021, 14 min.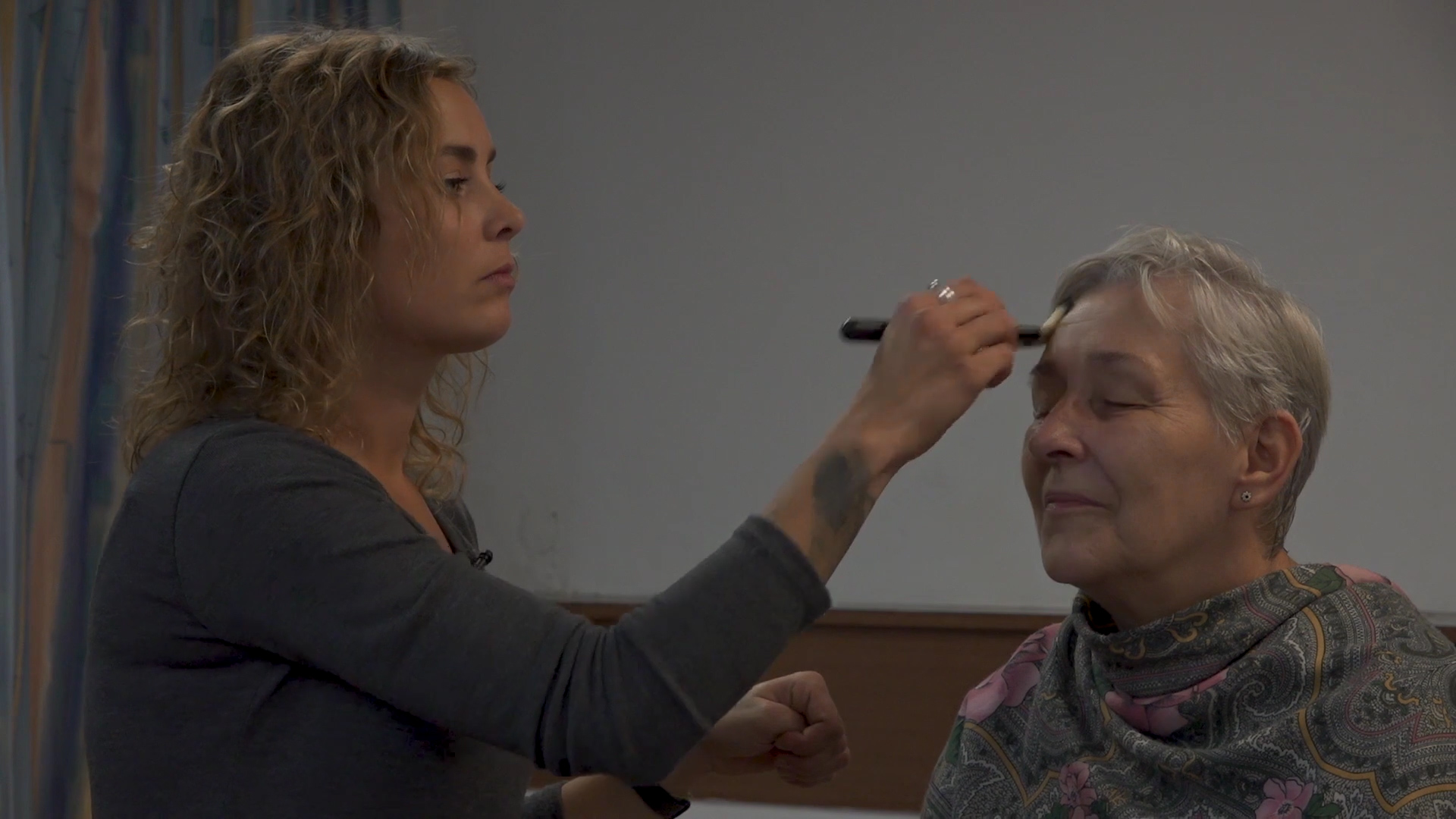 A story about strong women who are linked by the fight against a disease - breast cancer.
Each of the women who are a part of the association has a breast removed or reconstructed. Despite their traumatic experiences, they all love life and get the most out of everyday life. It is a picture of a reflection on the disease and the daily activities they take to make life as normal as possible.
Pedro's Home, directed by Eneos Çarka, Portugal 2020, 14 min.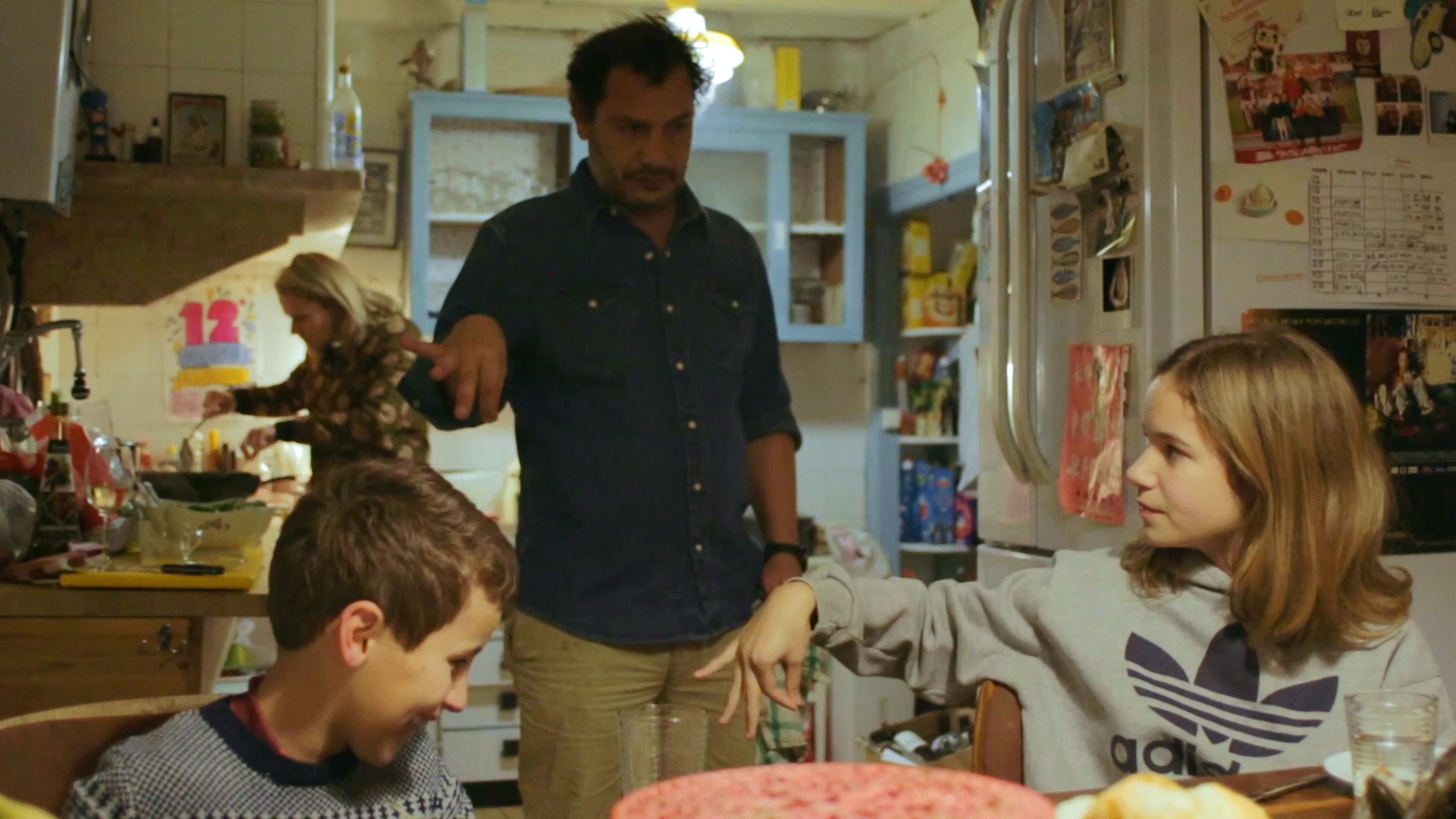 Despite being a single father of three children, two of whom require special needs, Pedro enjoys his life in Lisbon's suburbs.
Path of Life, directed by Magdalena Raczkowska-Kazek, Poland 2020, 30 min.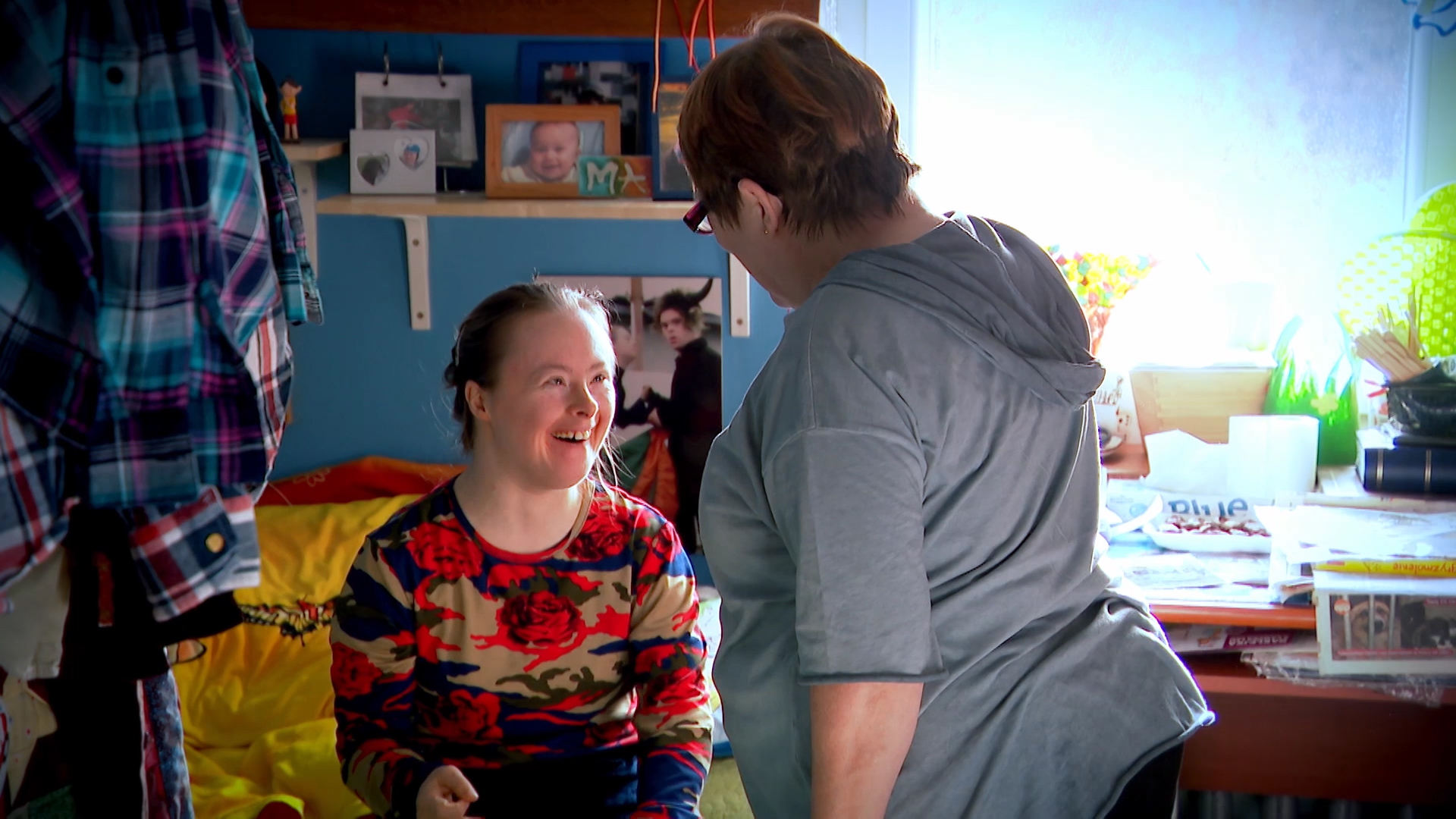 The fate of three mothers raising adult children with Down's syndrome with the support of their fathers or alone, throughout 25, 36 and over 50 years. The different degrees of disability, the vulnerability and total dependence of adult children on their parents, the fear of the aging mothers for what will happen to their children after their death. Tremendous love and sacrifice juxtaposed with inadequate state support. The colours of everyday life from the day of birth to the end of life.
Gosia@Tomek, directed by Christine Jezior, Germany 2021, 90 min.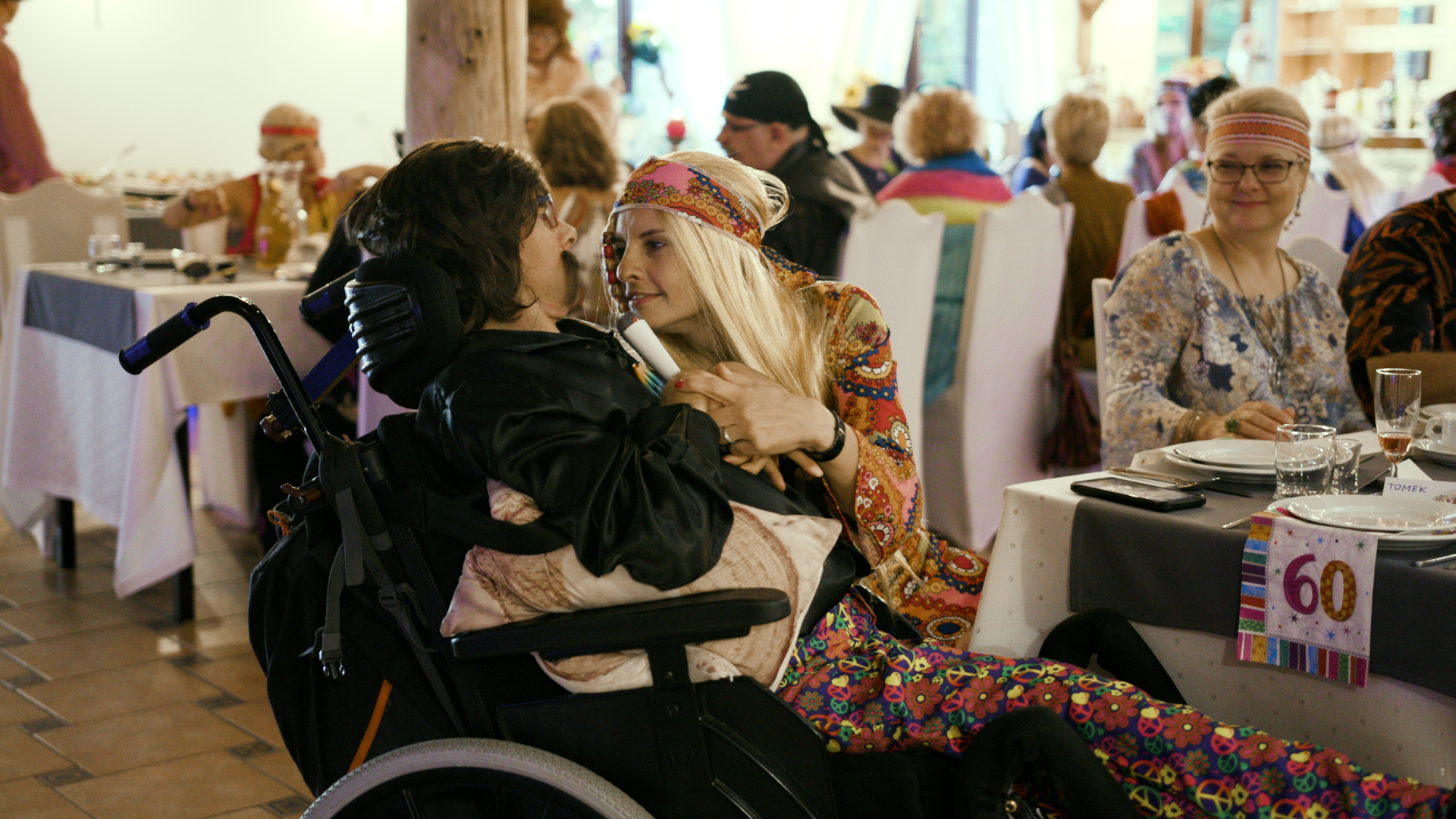 What happens to a relationship if a partner suddenly becomes disabled after an accident? For Gosia it is clear that she will stand by her boyfriend Tomek no matter what in order to let him live as normal a life as possible. Gosia@Tomek is based on more than 3000 emails that Gosia has been writing to Tomek daily since his accident.
One More Day, directed by Monika Meleń, Poland 2021, 50 min.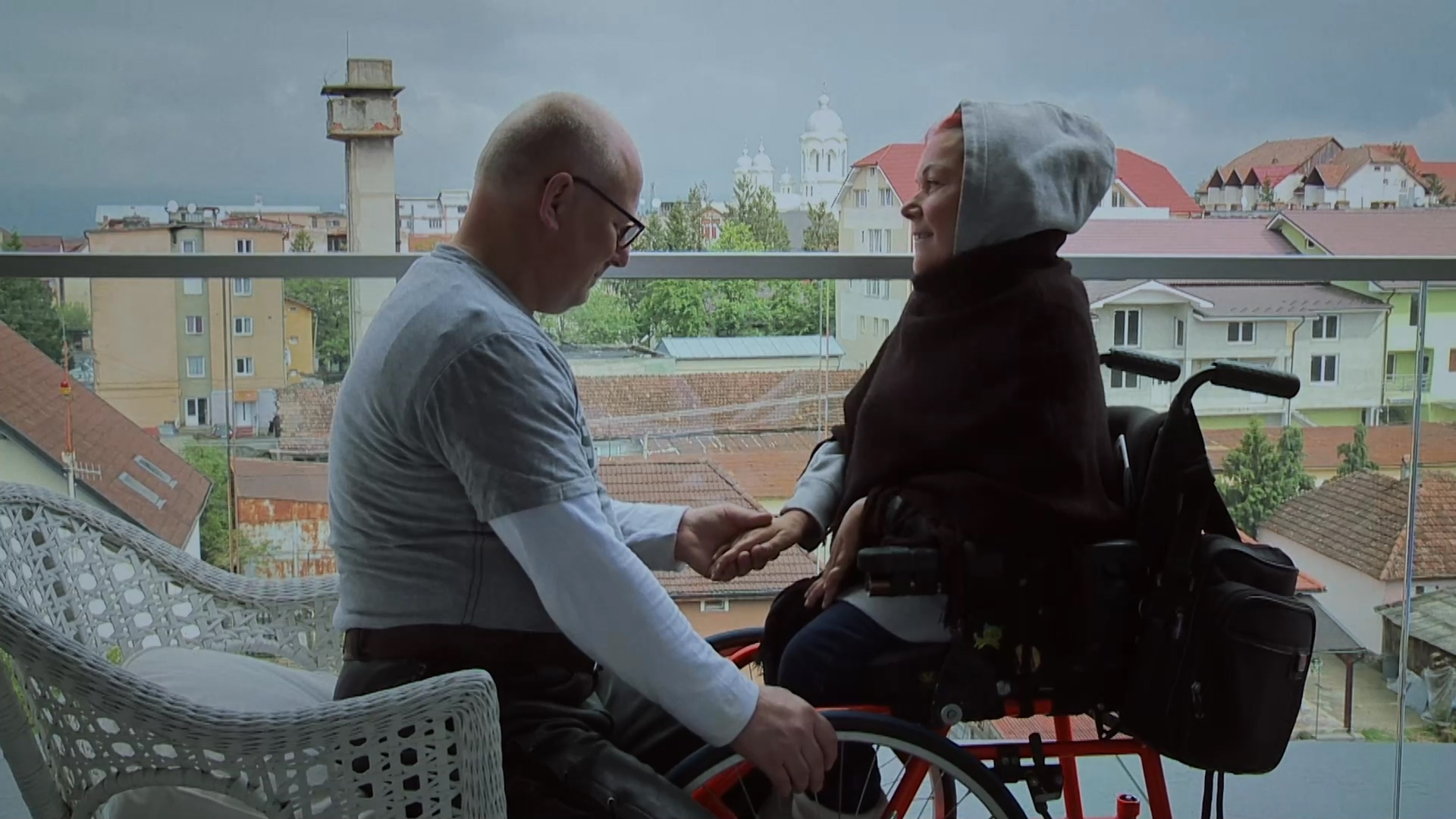 Małgorzata is 50 years old. She was born with a condition called muscular dystrophy. A few years ago she stopped even moving her fingers. Teamed up with Krystian (Chris), her life partner and a motorbike lover, she sets out on a journey of a lifetime during which they try their best to slowly tame the inevitably oncoming death.
Condo Mirror. See with your Hands, directed by Pavel Slavin, Russia 2020, 18 min.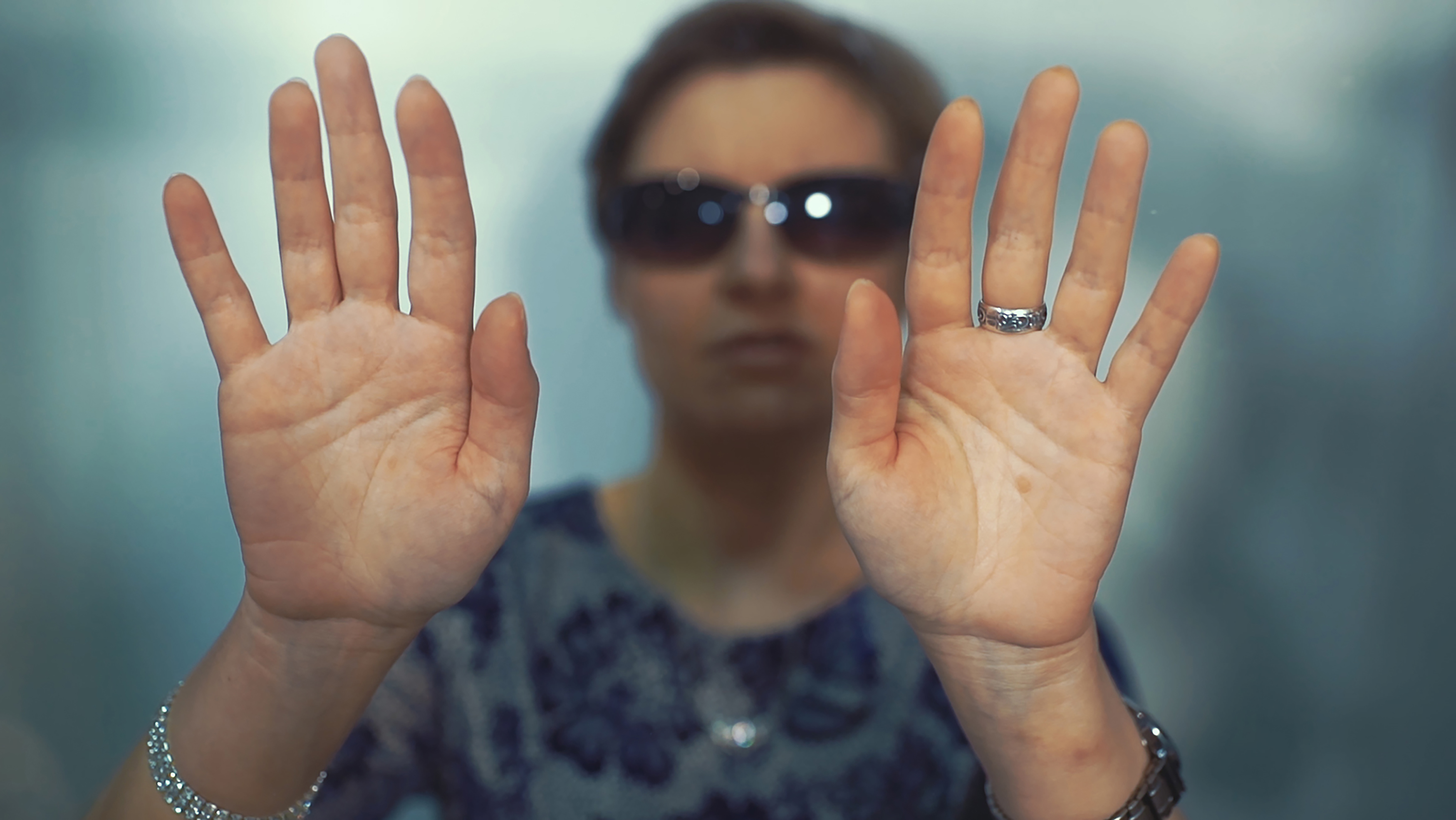 The film about a Japanese artist whose motto is Art for everyone. Yukio Kondo paints his paintings with powdered minerals mixed with glue made from animal tendons. His paintings have a characteristic texture. By touching the works of the master, blind people can read the emotions and feelings invested in these paintings by their author.
On the Edge, reż. Rina Papish, Israel 2020, 50 min.


The extraordinary story of Avner, who was a champion in skydiving and base jumping. When he was 28, he jumped off a bridge in California, crashed to the ground and became paralyzed. Through touching encounters and rare photographs, the gap between his life before and after the accident is revealed.
The Neurosurgeon, directed by Magdalena Zagała, Poland 2020, 88 min.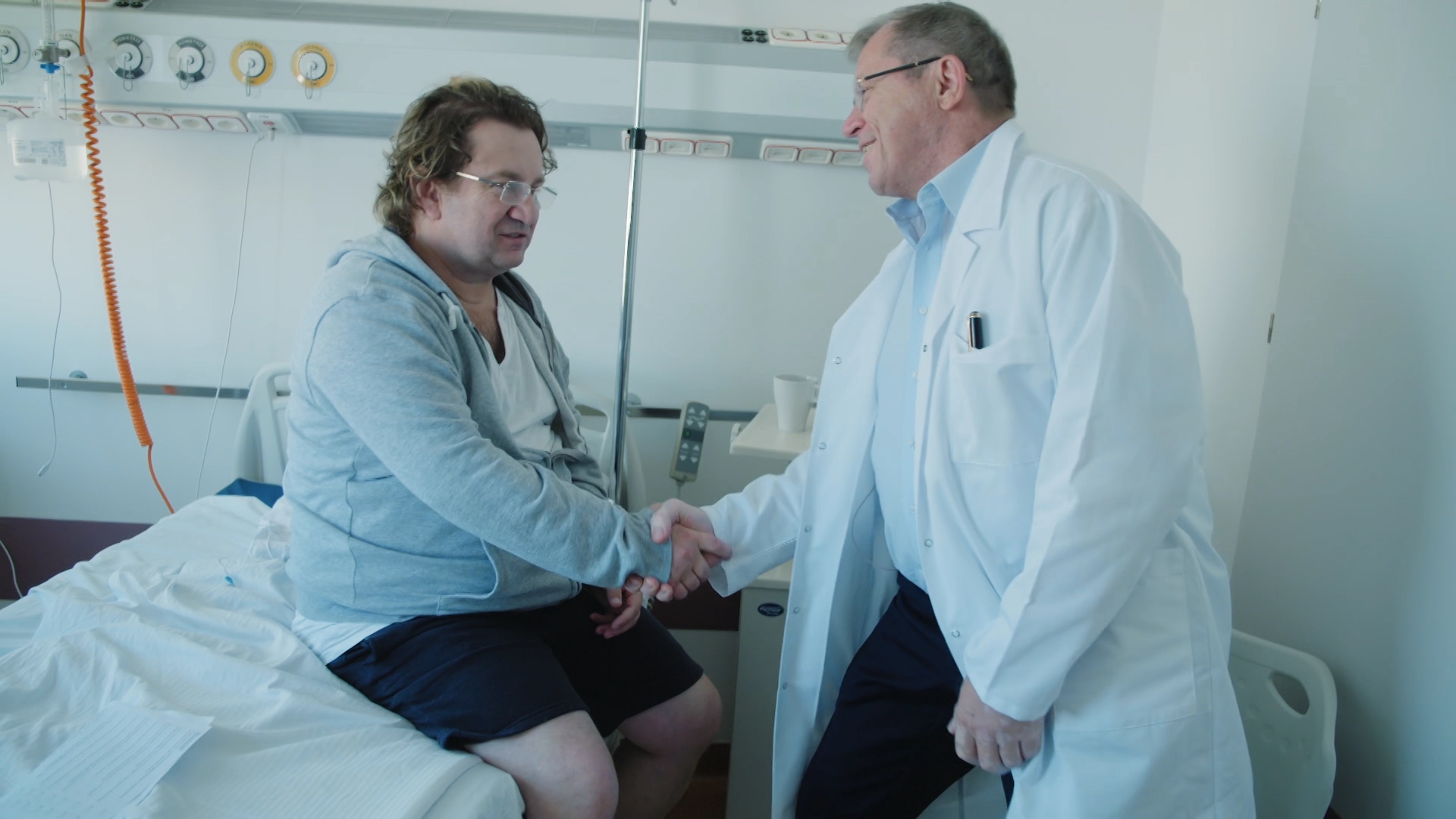 Prof. Mirosław Ząbek has conducted nearly 10 thousand brain aneurysm and tumour surgeries. He was the first surgeon in Poland to implant electrodes into the brain in Parkinson's disease and Tourette Syndrome. He is also one of the few neurosurgeons in Europe to have conducted a series of brain operations in extracorporeal circulation and deep hypothermia. Genetic surgery is the future and a revolution in global neurosurgery, and the Bródnowski Hospital is one of the leading centres specialising in gene therapies used in the treatment of children with AADC, a rare genetic disease.
Eye of God, directed by Igor Kawecki, Poland 2019, 17 min.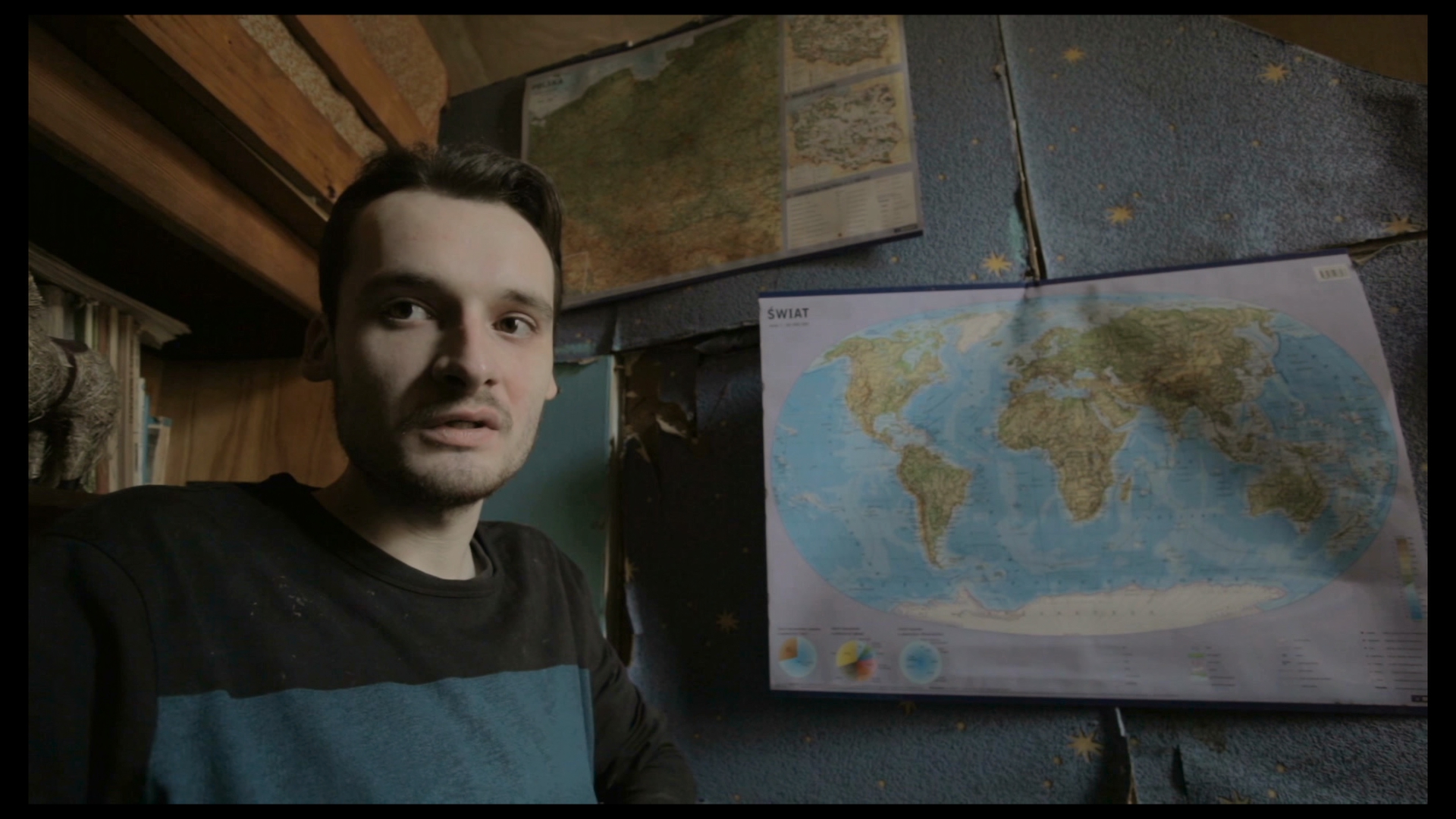 The film tells the story of the last residents of the tenement house in Cracow's Kazimierz district. The guide who is also the main narrator is a 25-year-old Olaf who lives on the border between fantasy and reality. In his unique and subjective way, he talks about himself, his family and his neighbors. Observing the gradual gentrification of the Kazimierz district, and also aware that his family home will soon cease to exist, he increasingly escapes into internal experiences and fantasies. One of them is the conviction that the tenement house on Brzozowa street, where he lives, is the central place of the universe – an Eye of God.
Someday, directed by Tonny Trimarsanto, Indonesia 2021, 30 min.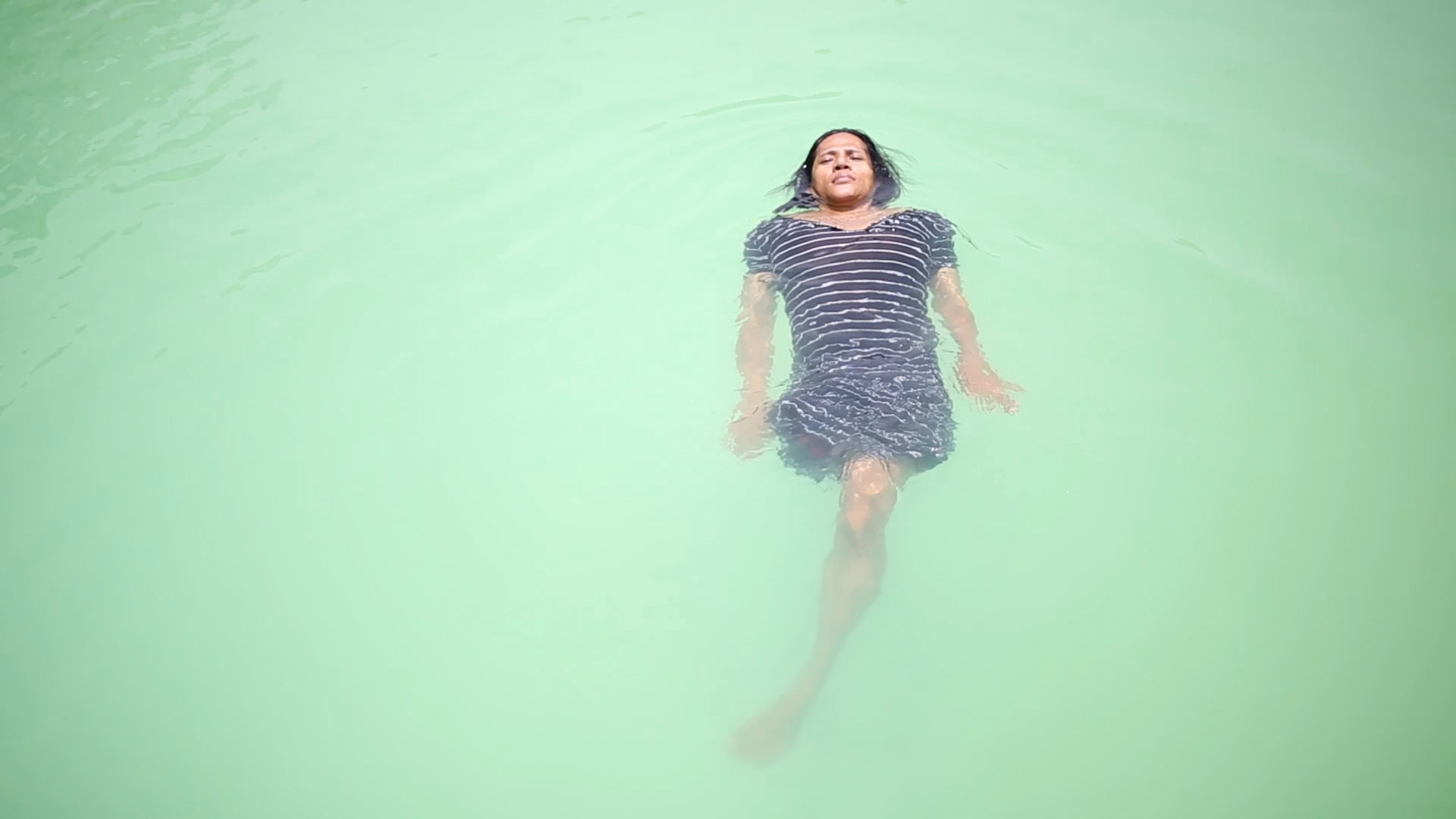 Farah is a transvestite, disabled person and has AIDS with HIV. Three stigmas he must face in everyday life. However, Farah continues to struggle to be useful.
Paradise, directed by Mateo Cabeza, Spain 2020, 20 min.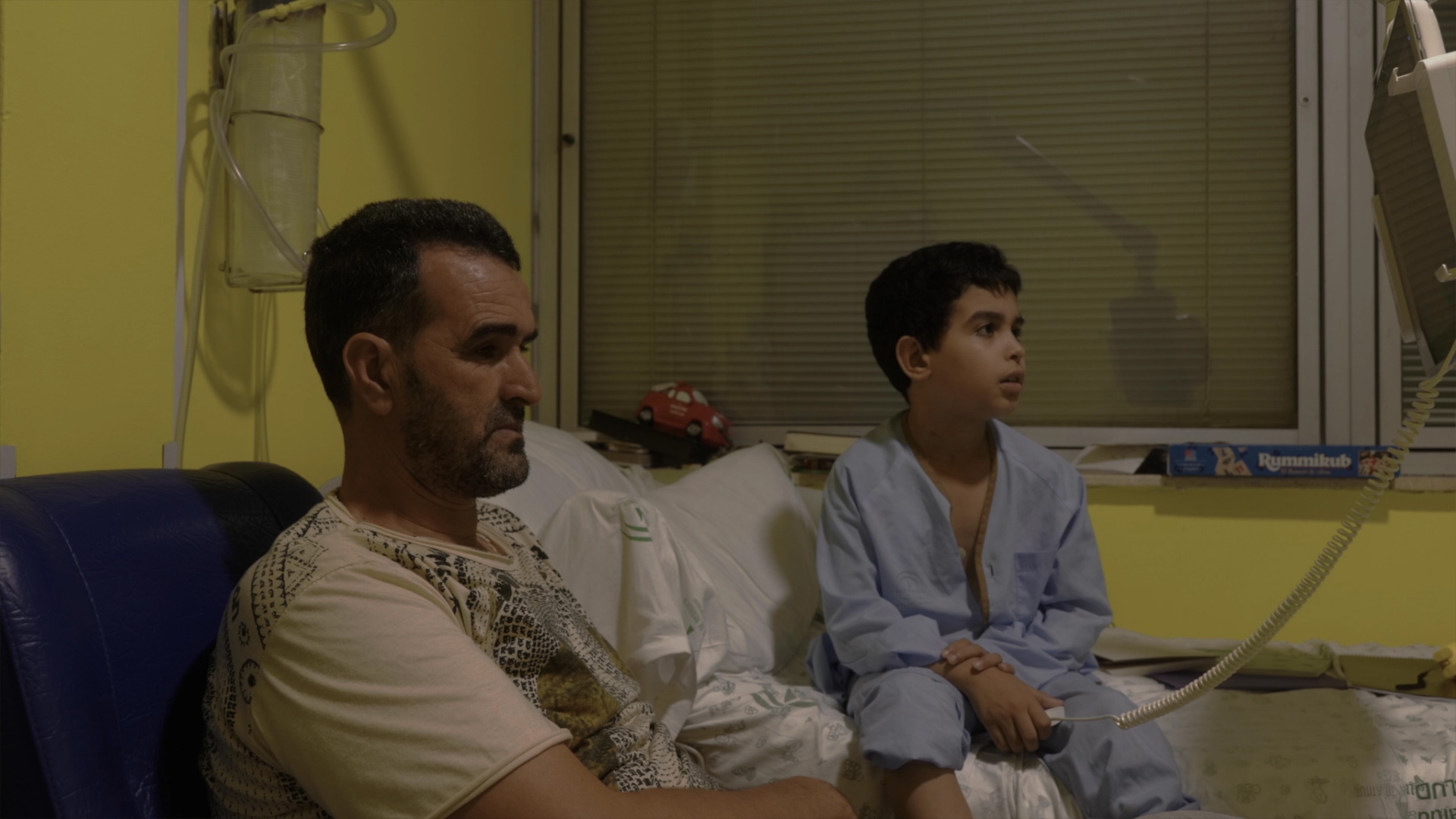 A father and son cross the Mediterranean sea driven by an important mission: saving Taha's fragile life. Suspended between the memory of the homeland they left behind and their uncertainty in the host country that has taken them in, the two learn to survive in a hospital room.
Sonny, directed by Paweł Chorzępa, Poland 2019, 40 min.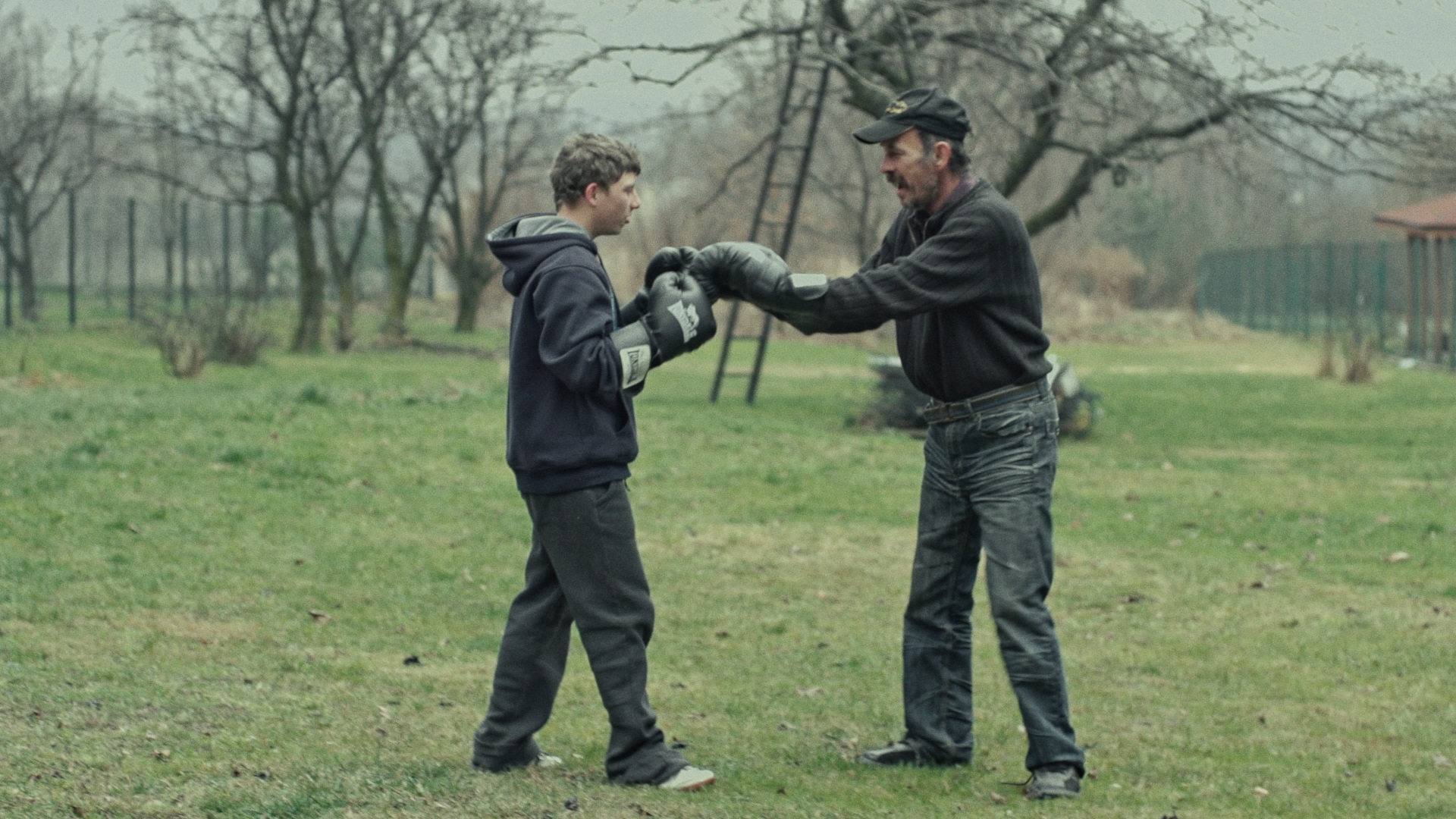 This film is a very subtly told story about a difficult love between father and son as well as the image of a constant struggle for freedom. Marcin – our main character – has been deeply hurt by his parents. His mother drank during the pregnancy, so as a result he was born with FAS (fetal alcohol syndrome). Because of their addiction to alcohol, at the age of twelve he was taken away from his parents. The orphanage took his childhood away. Despite many bad experiences, after reaching adulthood, he decided to return to his father and try to fix their relationship.
The Copla Singer, directed by Ezequiel Comesana, Spain 2020, 9 min.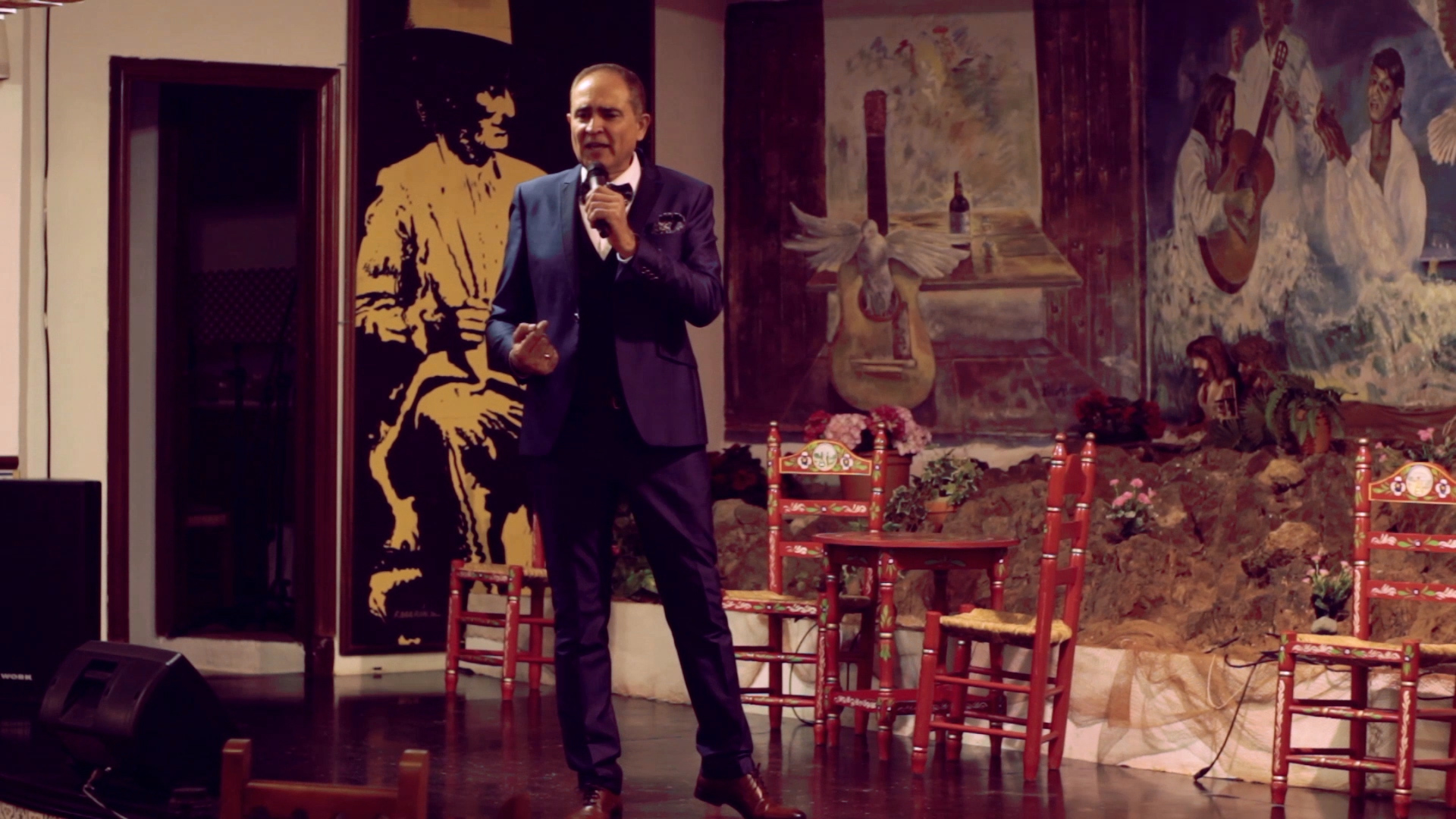 Adolfo, after recovering from a serious disease that nearly ends his life, decides to change and transform himself becoming a Spanish and Andalusian coplas singer. After a learning period, he begins to sing charitably in nursing homes where he will meet a lot of elderlies with Alzheimer's.
Dance of Love, directed by Mohammad Farajzadeh, Iran 2020, 6 min.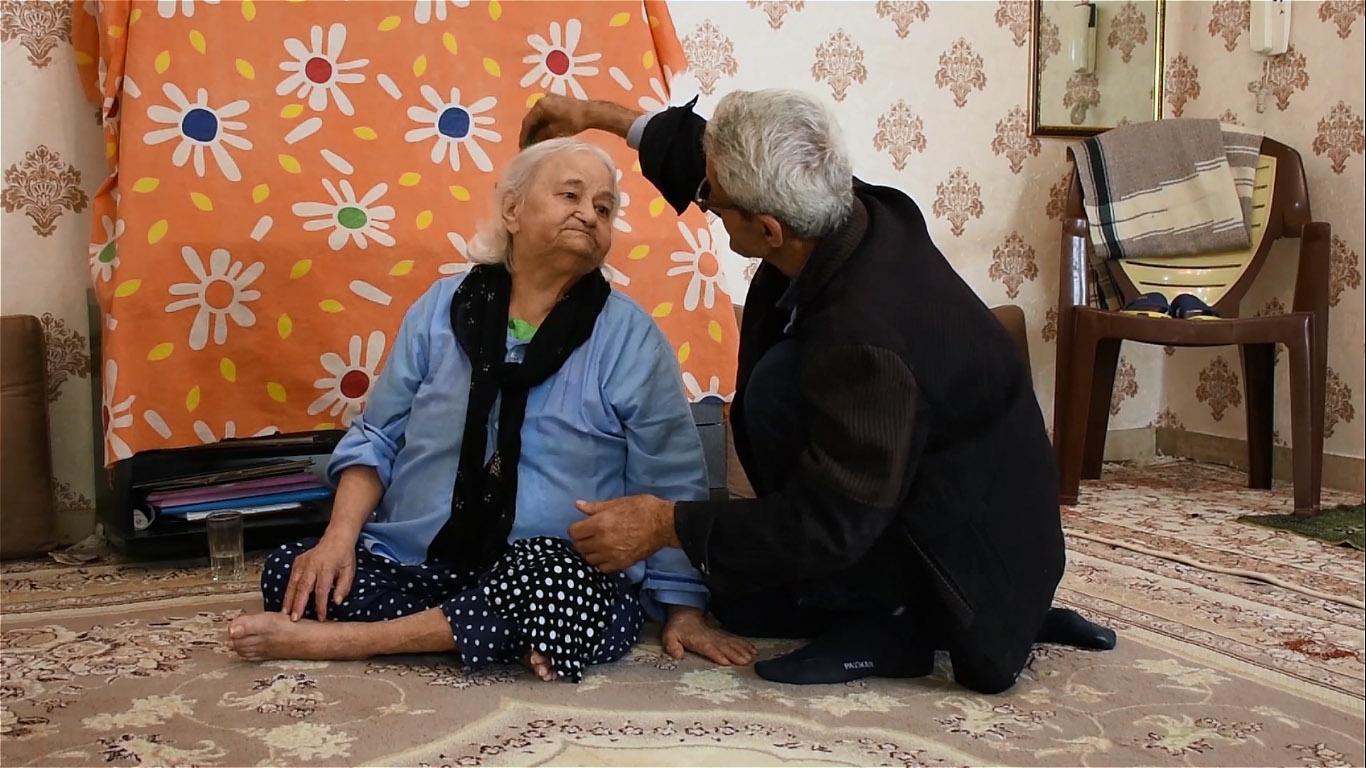 The woman has been suffering from diabetes and Alzheimer's for 16 years. And she hasn't come out in seven years. Her husband takes care of her. His love for his wife has led him paint all the walls of his backyard for her.
Feature films:
Spare Cash, directed by Tigran Metaks, Russia 2021, 10 min.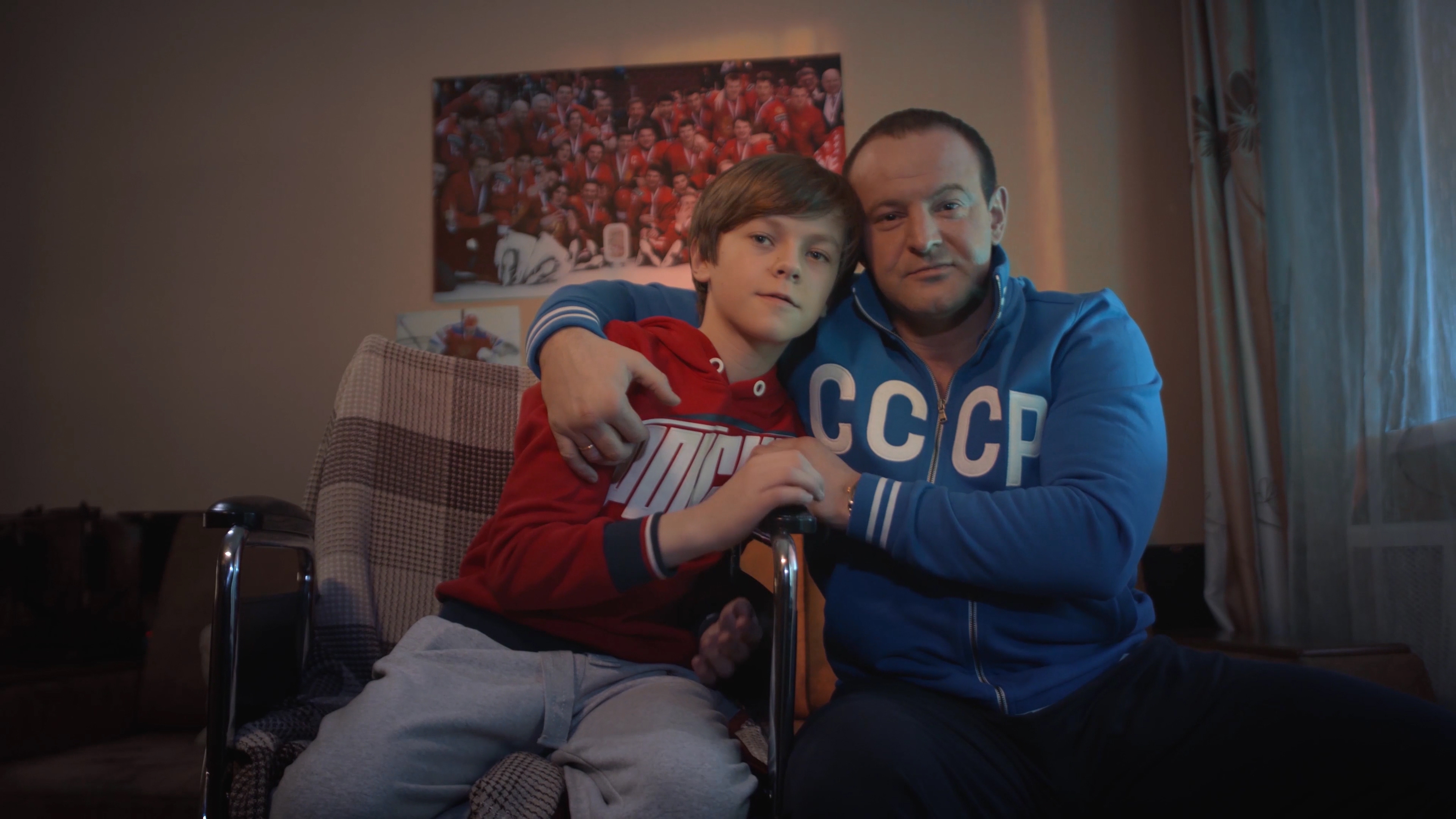 After a successful wallet theft the main character, a pickpocket, finds out that his victim has a disabled child. He decides to return the wallet with cash in, but his associates argue against the idea...
What's your Name?, directed by Nour Al-Moujabber, Lebanon 2019, 15 min.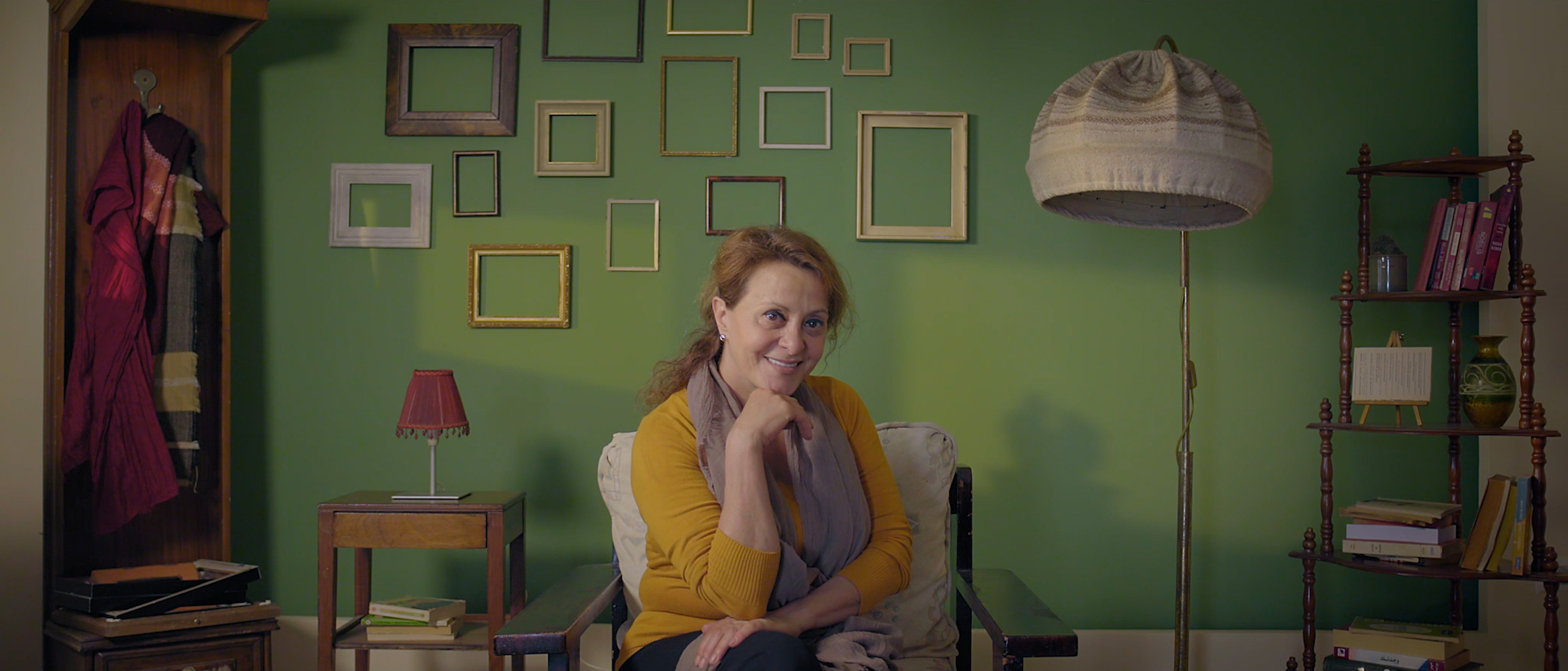 "I want to record everything so that it slows down because I can't stop it, it's out of my hands. I want her to remember her name". Lucas tells the story of his mother who suffers from Alzheimer's disease.
Looks Like it was Yesterday, directed by Silfarley Barbosa Lage, Bruno Heleno, Brasil 2020, 15 min.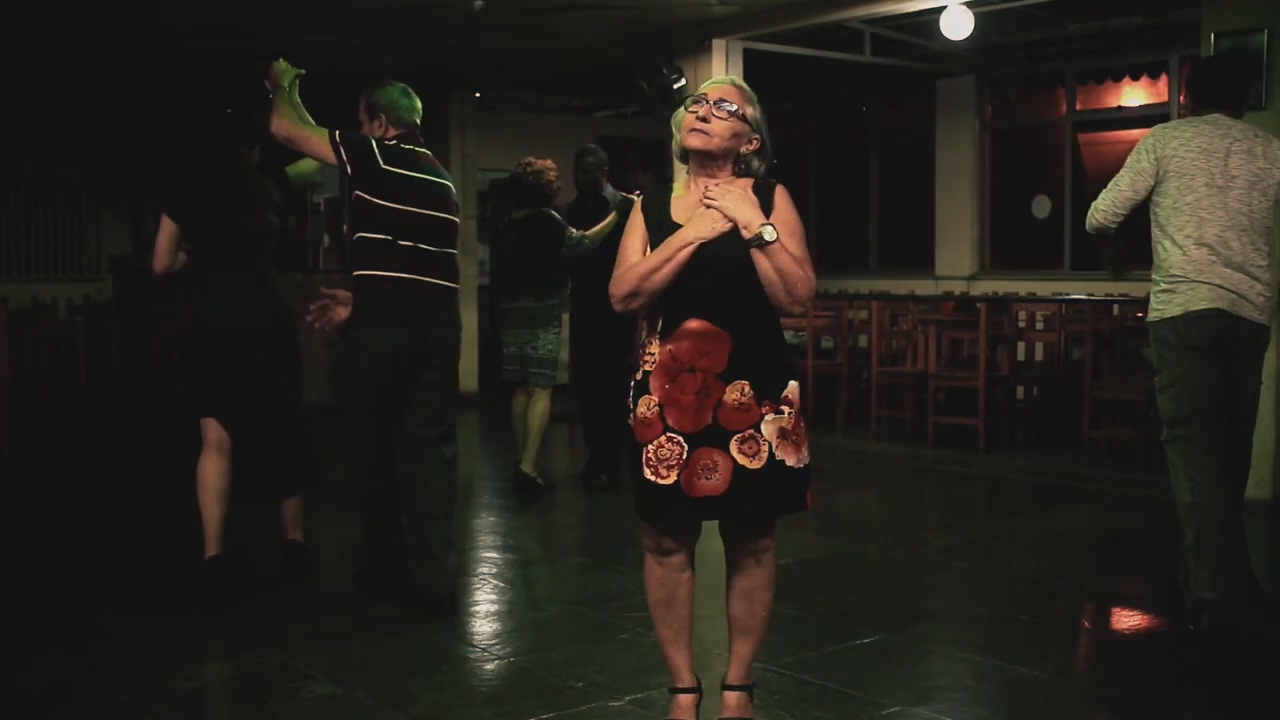 Dona Ana has Alzheimer's and decided not to take her medicine.
My Heart, directed by Damian Kocur, Poland 2019, 30 min.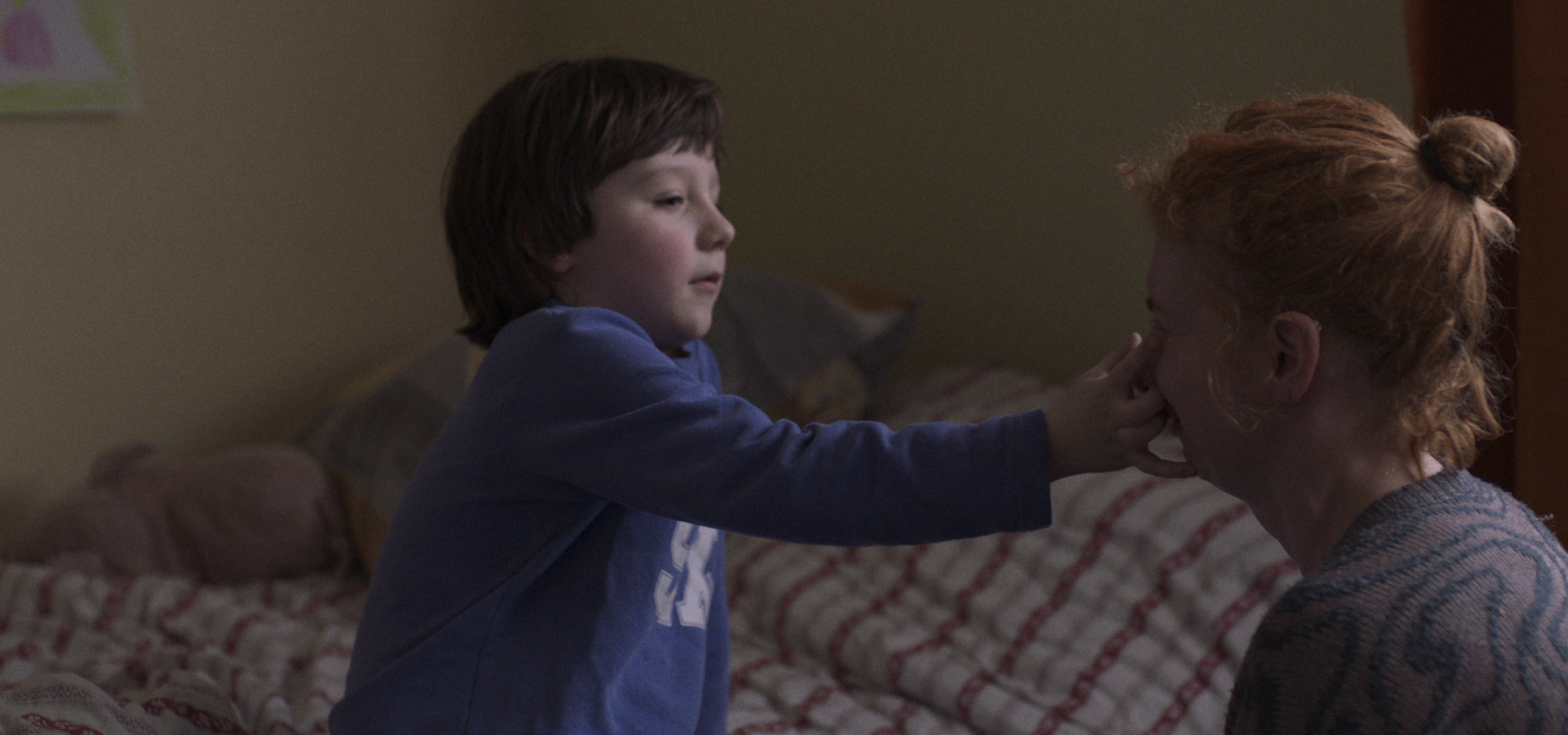 Rozalia is an actress. A professional opportunity makes it essential for her and her seven-year-old son, Kazik, to move from Warsaw to the small city of Wałbrzych in south-east Poland. The new city means a long-term contract of employment for her in the local theatre and a new school for Kazik. As they settle in, Rozalia begins to strike up a friendship with Kazik's new teacher, Darek. However, problems start cropping up at school. Unexpected events in Rozalia's life become intertwined with her onstage role.
All the Time in the World, directed by Riccardo Menicatti, Bruno Ugioli, Italy 2019, 5 min.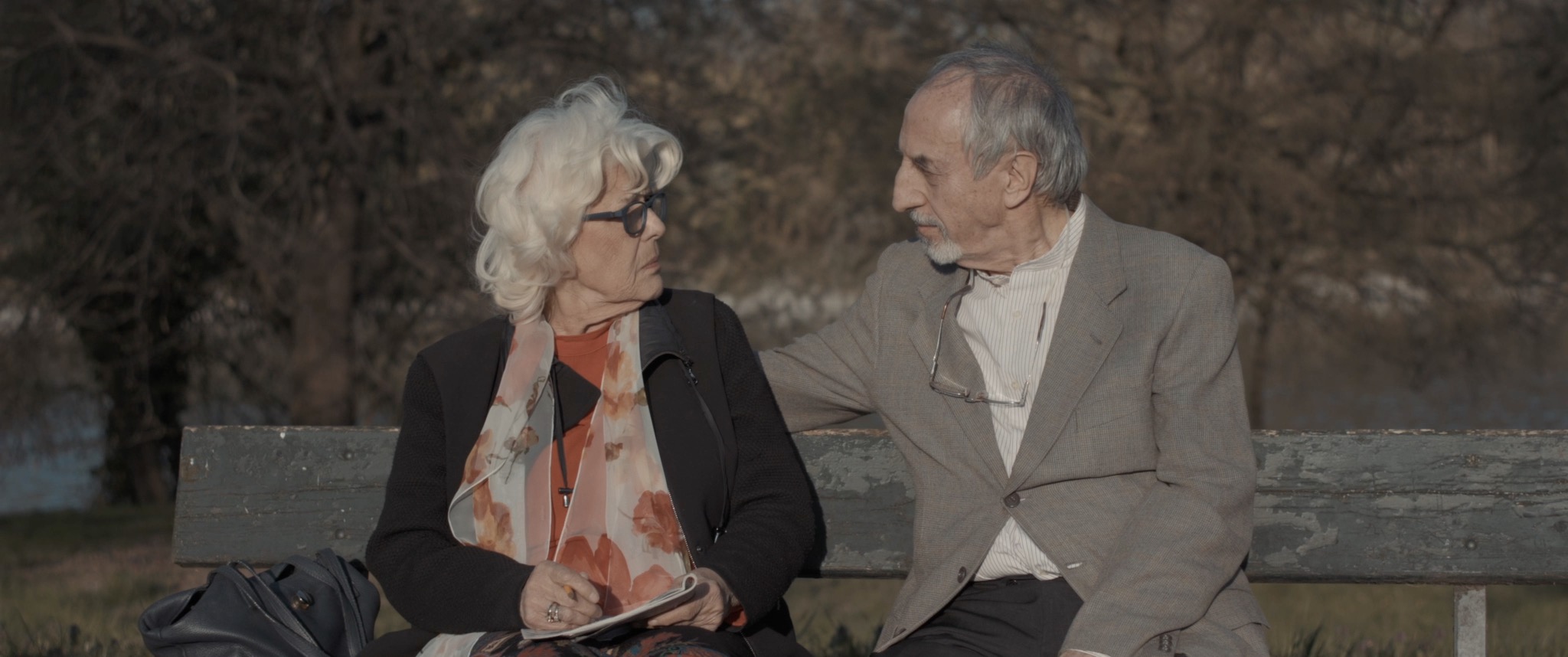 An old lady lets herself go with the stories of a sprightly old man, sitting next to her. But when she reveals that she is married, he waves her confused and goes away. His gentle goodbye reveals who she is actually married to.
Ondine, directed by Tomasz Śliwiński, Poland 2019, 40 min.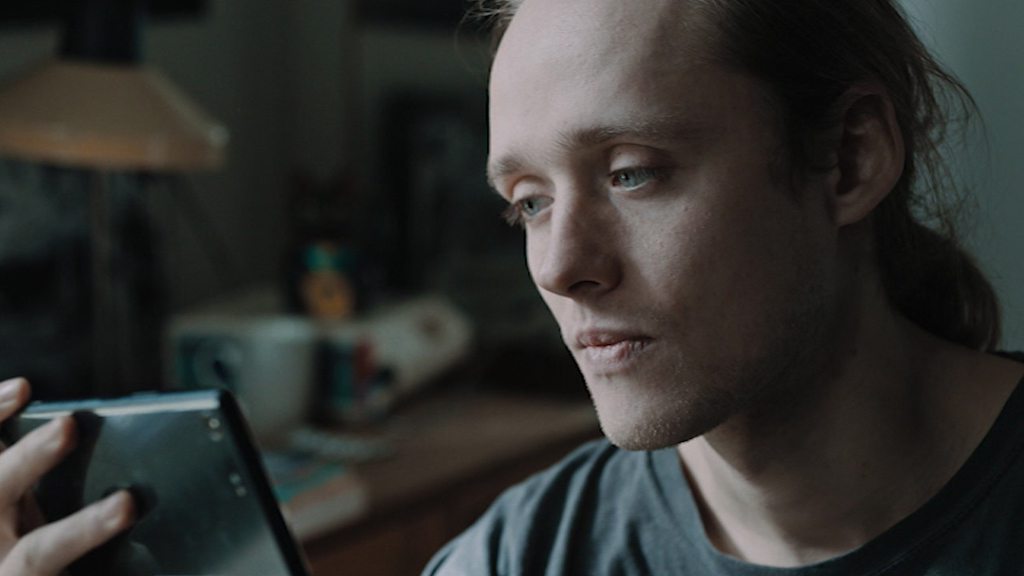 There is a myth about Ondine, a water nymph, who fell in love with the mortal. Because of his infidelity, she put a curse on him that he would breathe only as long as he remembered about this. And so he died, as soon as he fell asleep. There is also a rare medical condition called Ondine's Curse. Cezary still lives with his mother and he is in love with Emilia, a rock singer. He also has a dark secret. One day all three of them have to deal with the mythical Ondine and her curse.
Pierce the Snow, directed by Kamil Rocznik, Poland, 9 min.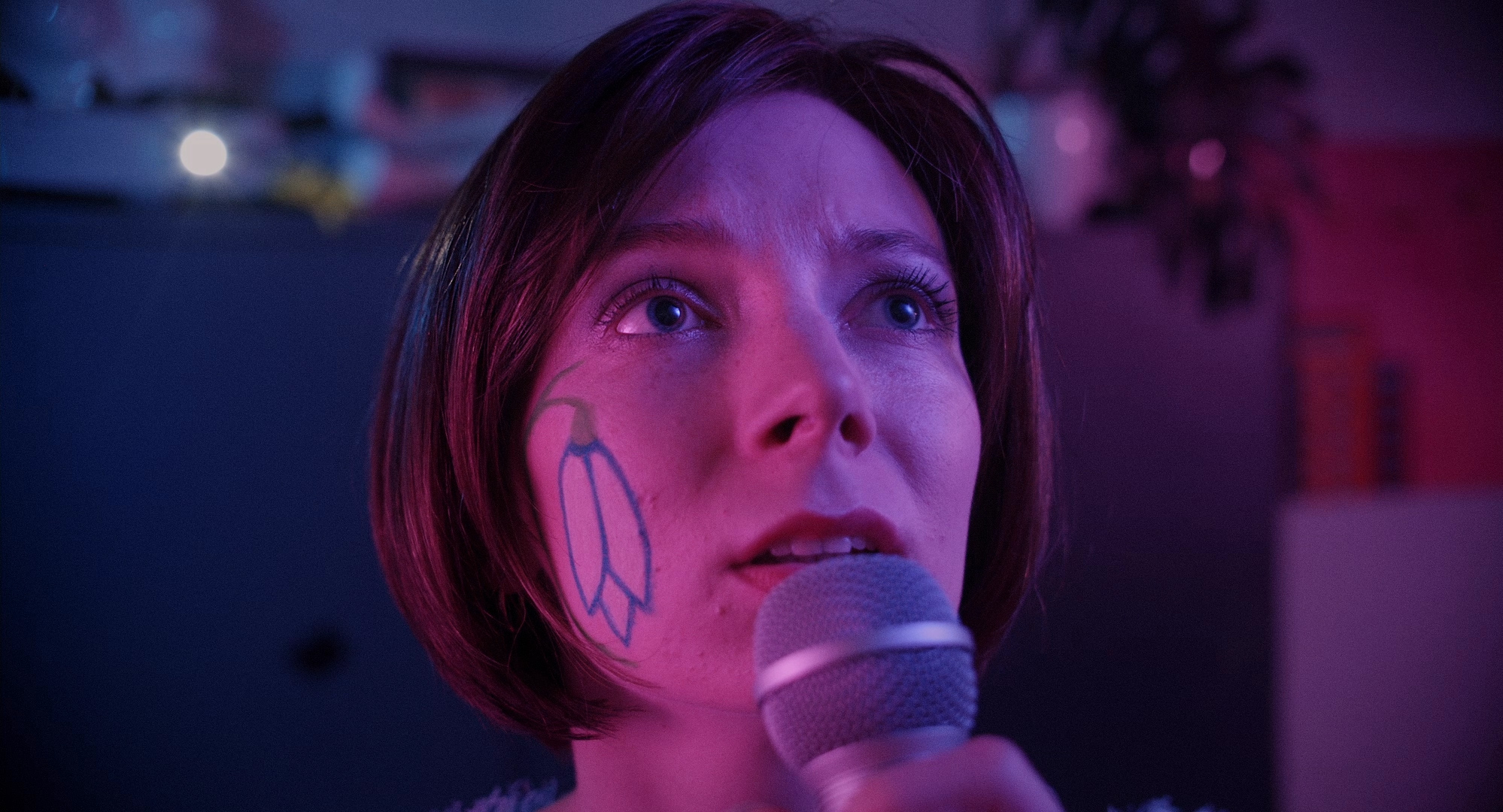 Pierce the Snow is a story of a deaf girl, Linda, who's invited to a common student party. The girl decides to hide her disability, thinking that it would help her fit into her new surroundings.
The Reflected Person, directed by Daniel Arim Kamil, Argentina 2020, 20 min.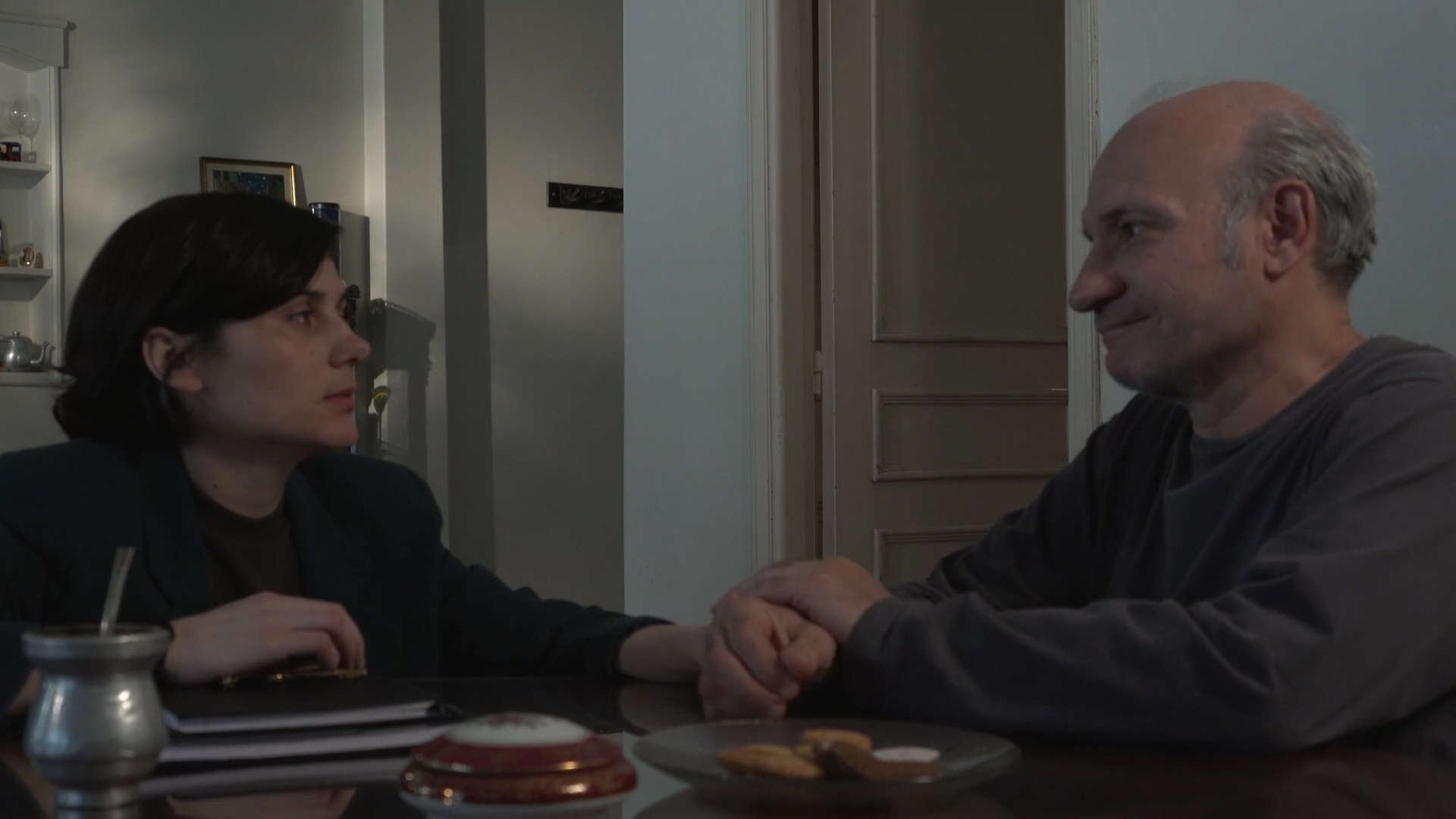 Martina is a real estate agent. She lives taking care of her father, who has Alzheimer's and can't discern what is real or dream. One day her father tells her that her mother invites them to the theater. Martina knows that he hallucinates, but she doesn't dare to tell him that her mother is dead.
The Siblings, directed by Michał Rakowski, Poland 2020, 13 min.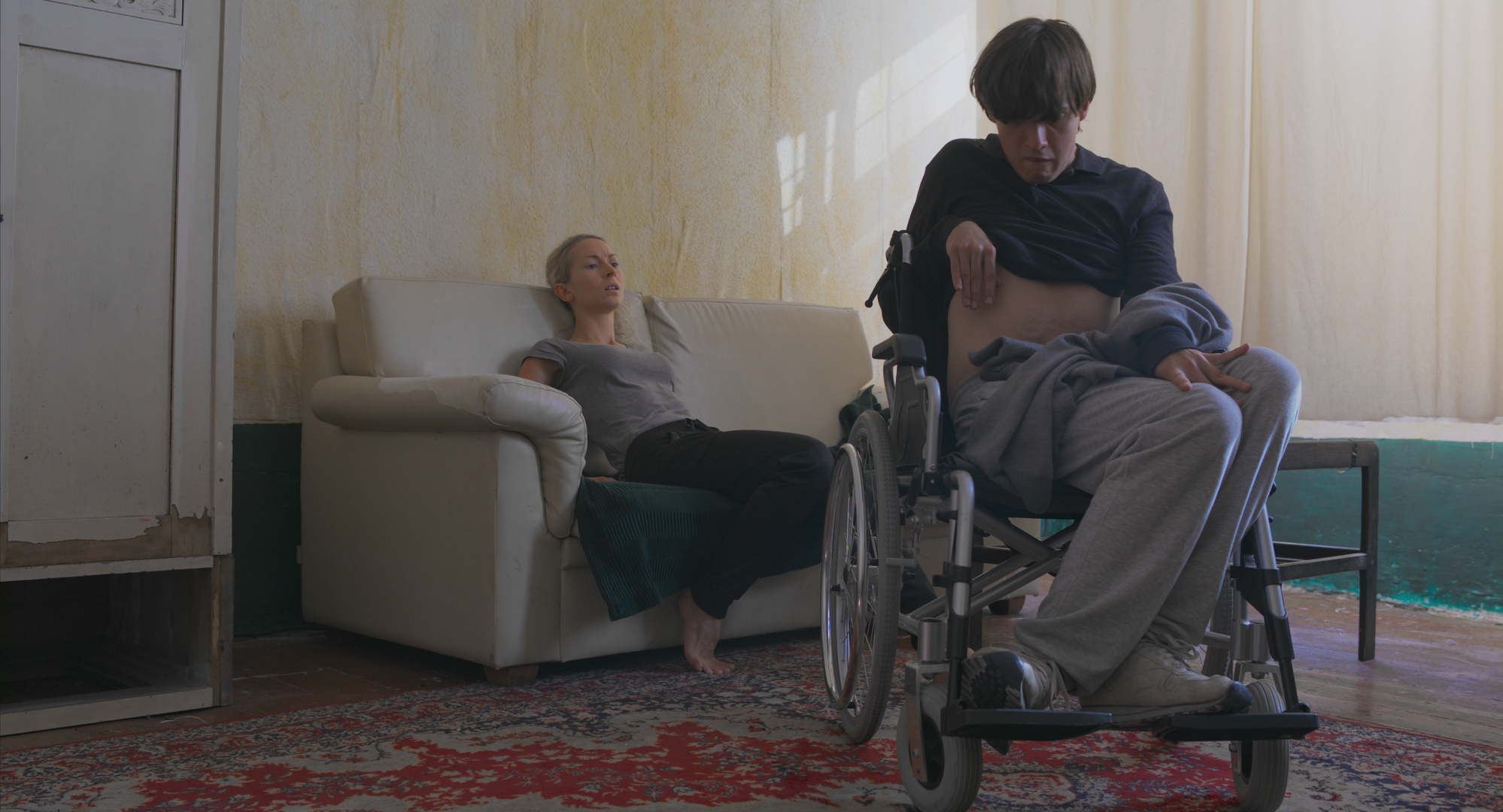 Anna gets up early every day. Tomek wakes her with his moans. Caring for a boy is difficult, very demanding and expensive. It is hard for Anna to combine care with work and private life. Frustration builds up. One day Tomek behaves inappropriately.
The Gaze, directed by Wonjin Kim, South Korea 2020, 15 min.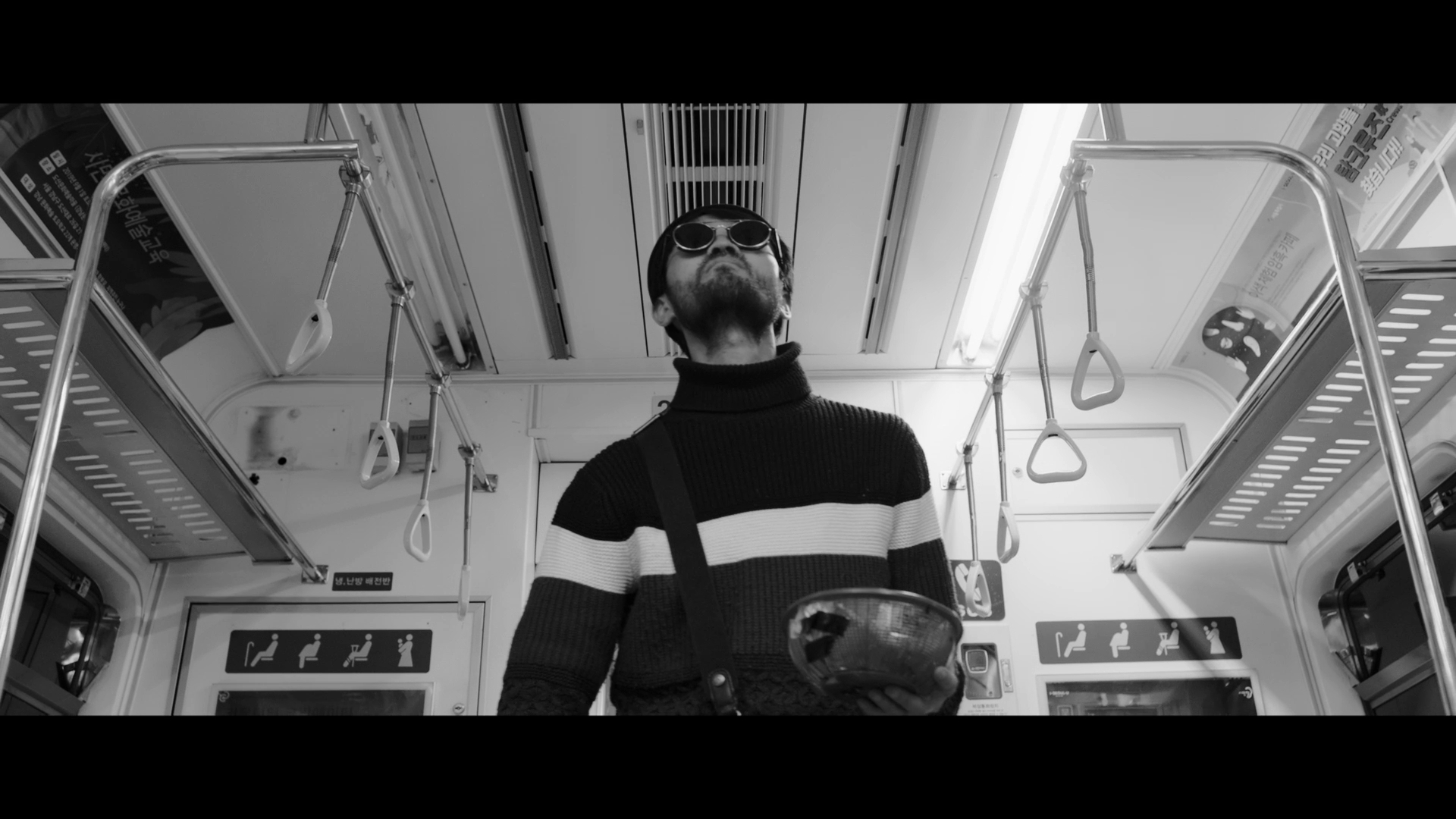 As a blind beggar enters the late subway train, eight indifferent people all turn away. But after he passes, a child points out a 50 dollar bill on the floor and the tension rises. Everyone jumps for the money, and after a long struggle the salesman gets it. But then, the beggar returns.
The Waltz of Time, directed by Mario Martínez Sáenz, Spain 2021, 8 min.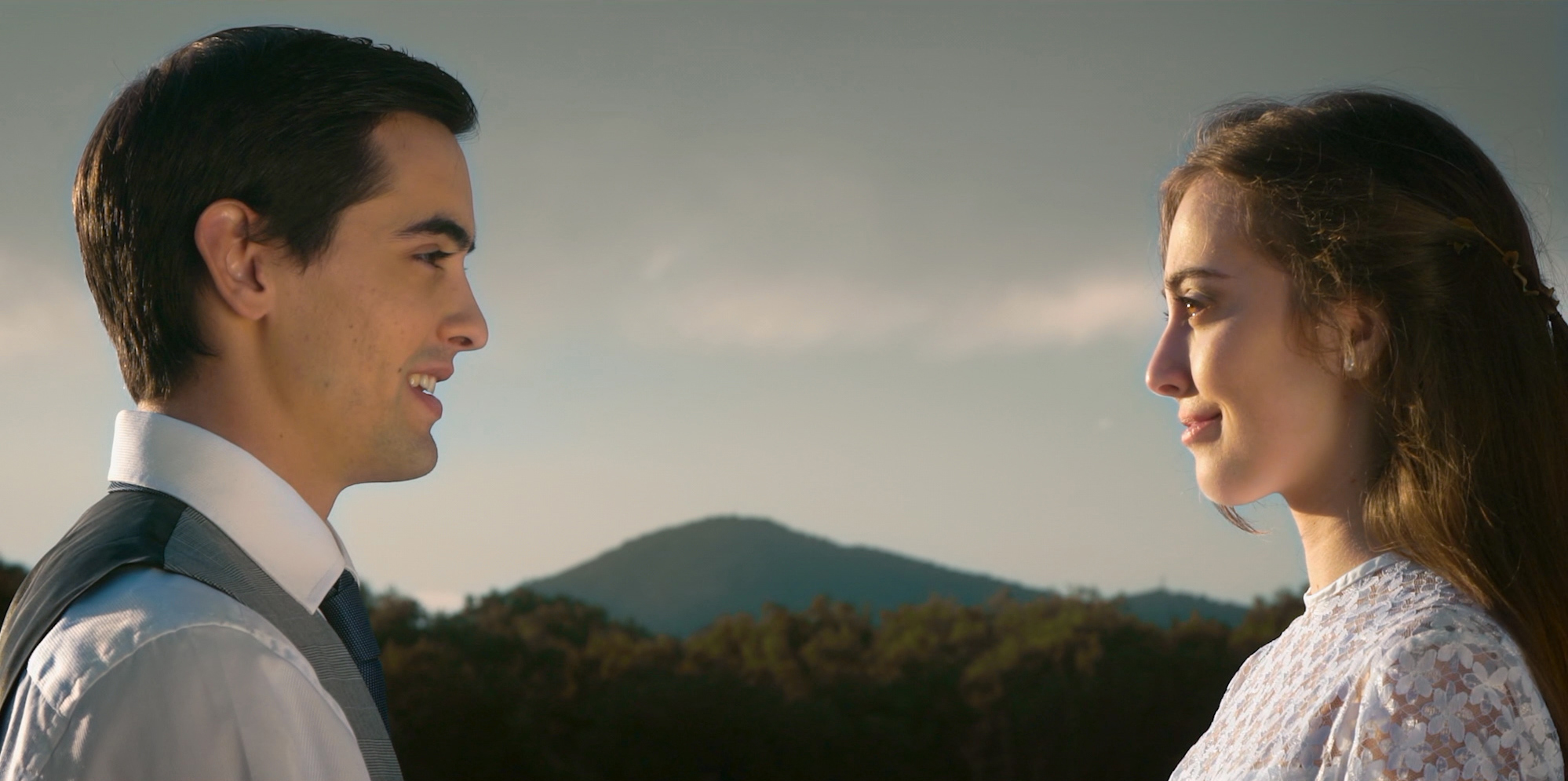 An old man escapes from the nursing home and appears lost in the middle of the pasture. Near a tree, he begins to waltz to the rhythm of his memories.
Before the Time I Fall Asleep, directed by Damian Kosowski, Poland 2020, 18 min.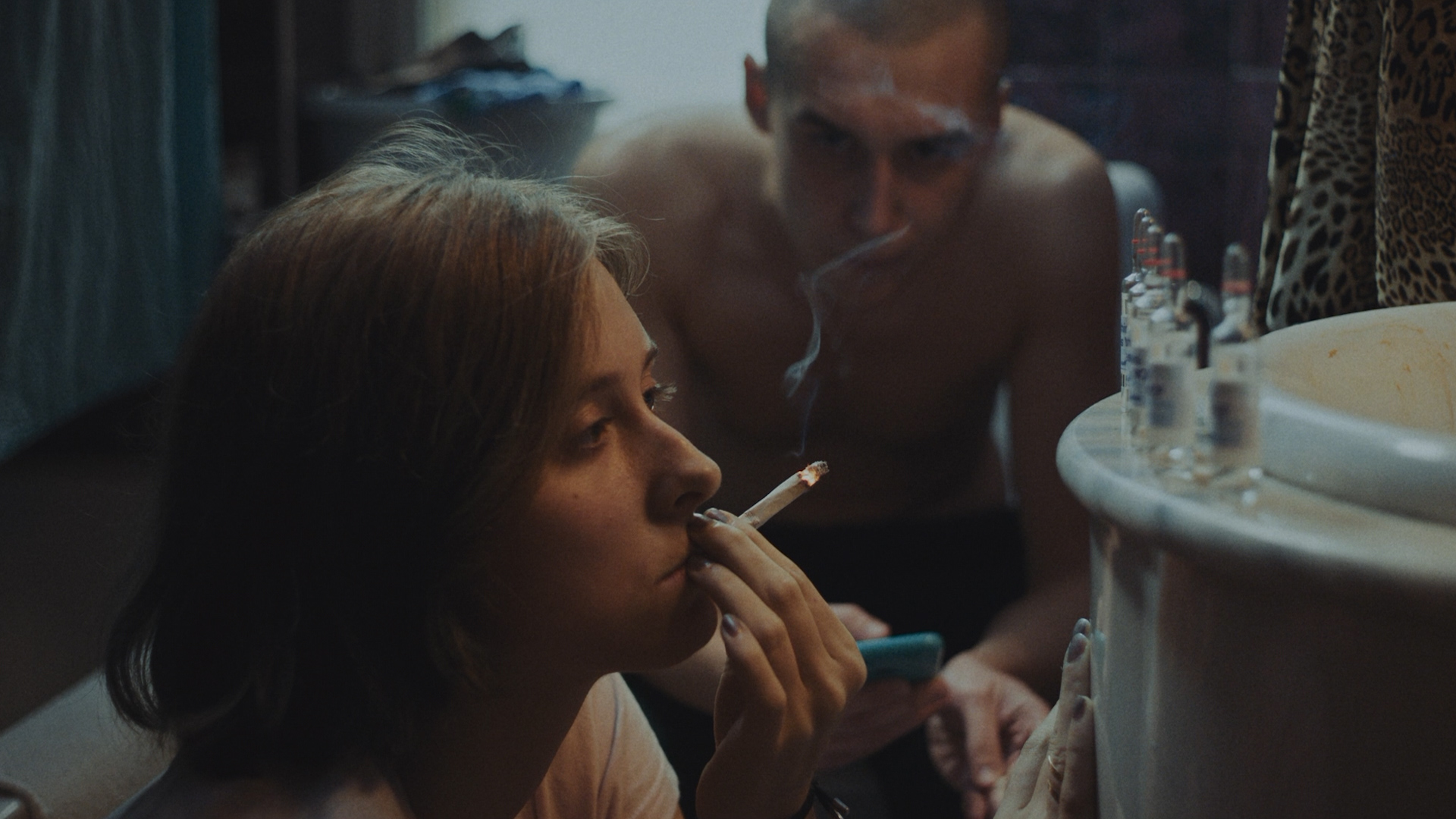 There's no compassion without suffering. Film about what happened one November night, in a certain flat, on the highest floor.
Amateur feature films:
The Little Match Girl, directed by Marcin Truszczyński, Poland 2019, 10 min.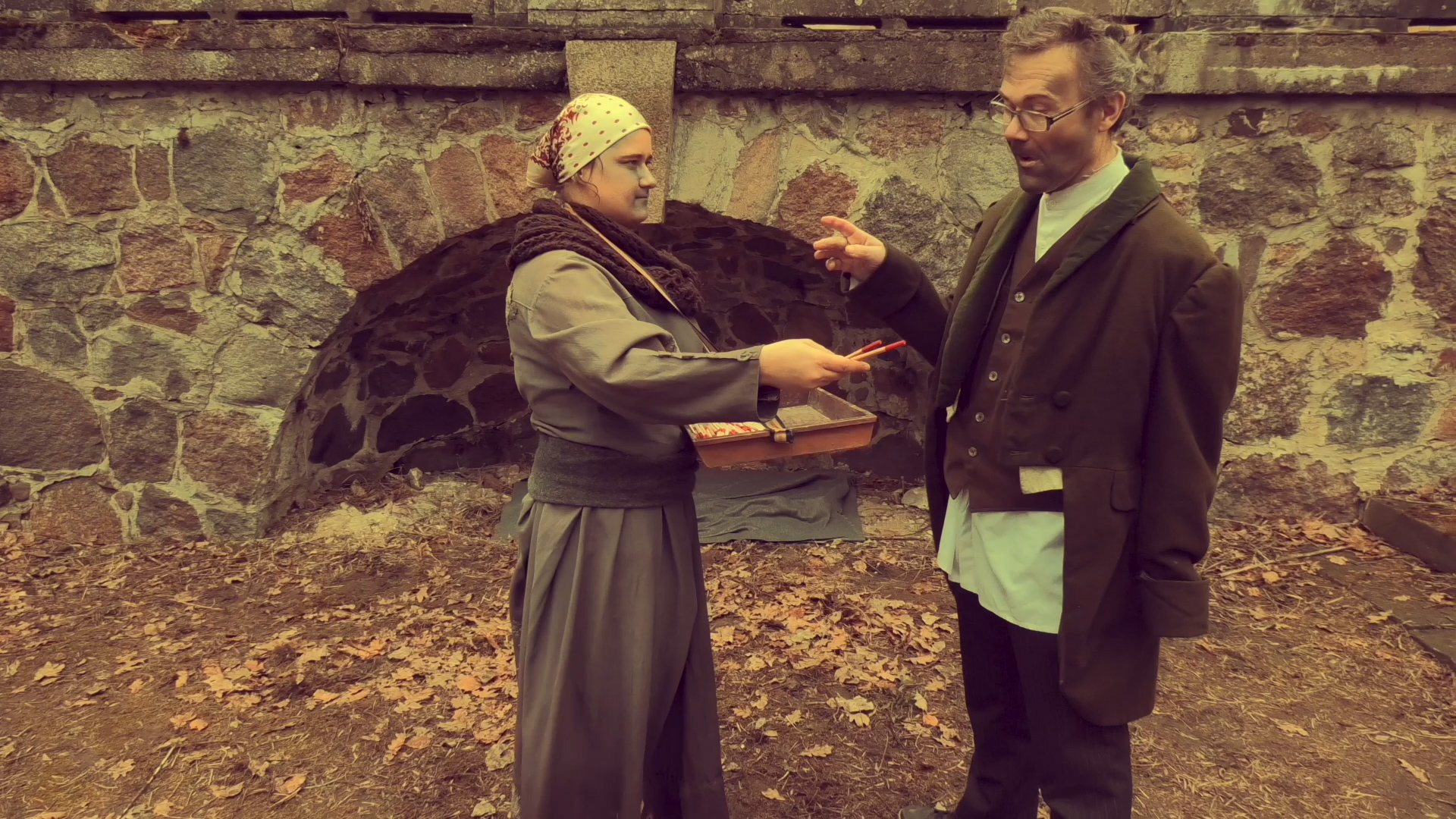 He sells his soul to the devil so that he can afford a lot. She sells matches to get anything. In the end, they both sacrifice everything to keep what matters most. Sometimes the end is the beginning of the right path.
Dream, directed by Maciej Książko, Polska 2021, 6 min.

How to show a dream when someone cannot say it. Martyna is 28, she is quadriplegic, she communicates alternatively. She dreams to get out of the cocoon of disability. She dreams to fly and dance like a butterfly. She dreams to experience what young girls do, such as friendship, love, parenthood. At least for one day. Like a mayfly insect.
My Cool Pokemon, directed by Joanna Majewska, Poland 2021, 4 min.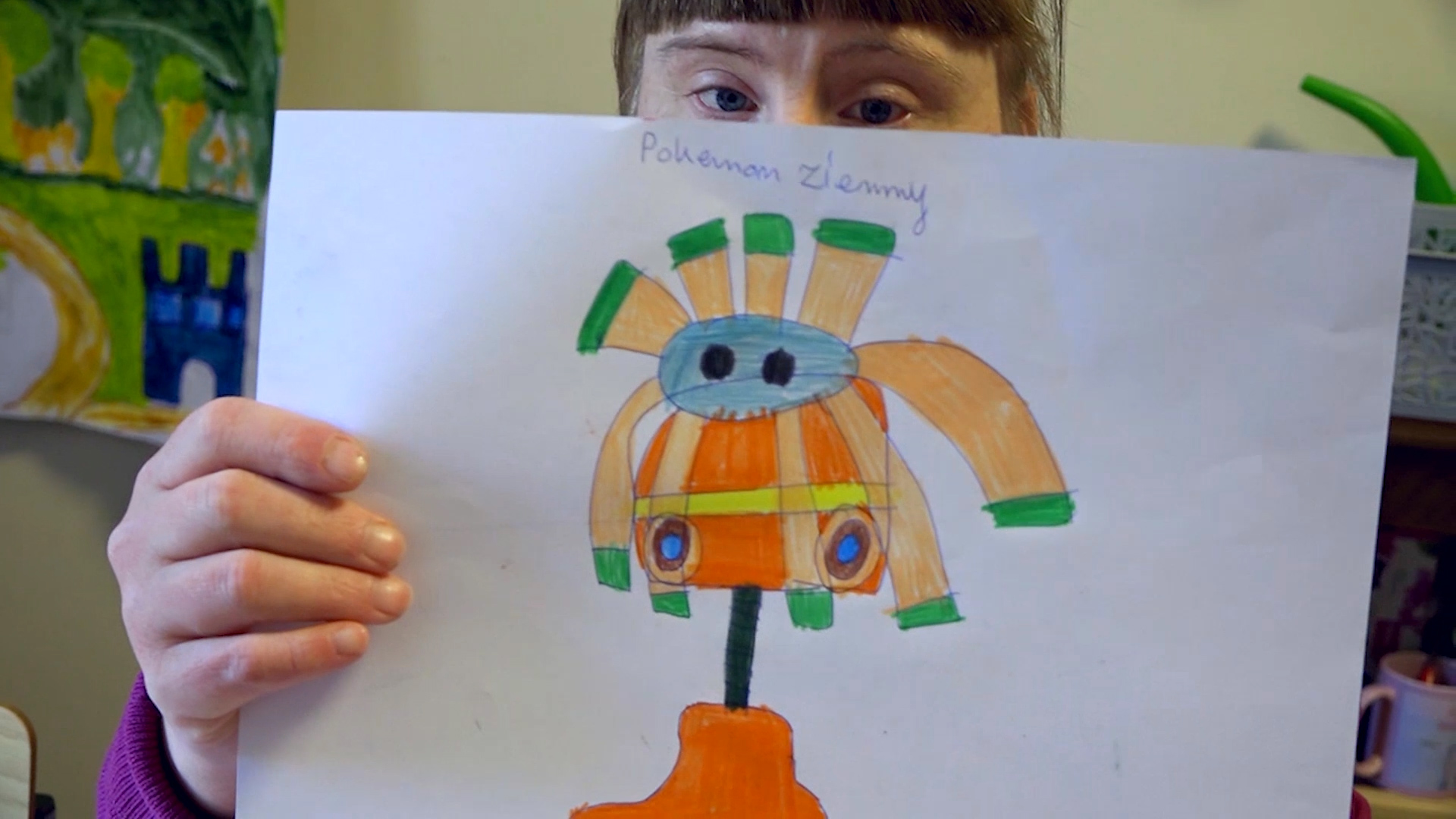 Some Pokemons are small, some are big, in all shapes and colours. Each of them likes their favourite things and each has their character and their soul. "Most importantly, in the world of my Pokemons there is tolerance" – Dorota, a great fan of Pokemons, claims.
In Wonderland, directed by Marlena Mandziuk, Poland 2021, 8 min.

Despite all the suffering that people may face, life is beautiful. Humans may wonder what brings happiness to our lives? Who we should love, what should we appreciate? What makes us happy? In general, life in itself is the most valuable gift people could get. The most crucial thing in our lives is to appreciate the little things that we encounter every day. It is important to pay attention to all matters that surround us. Life is beautiful! Everyone must appreciate life as it is our preciousness.
Orchestra, directed by Dariusz Janiczak, Poland 2021, 5 min.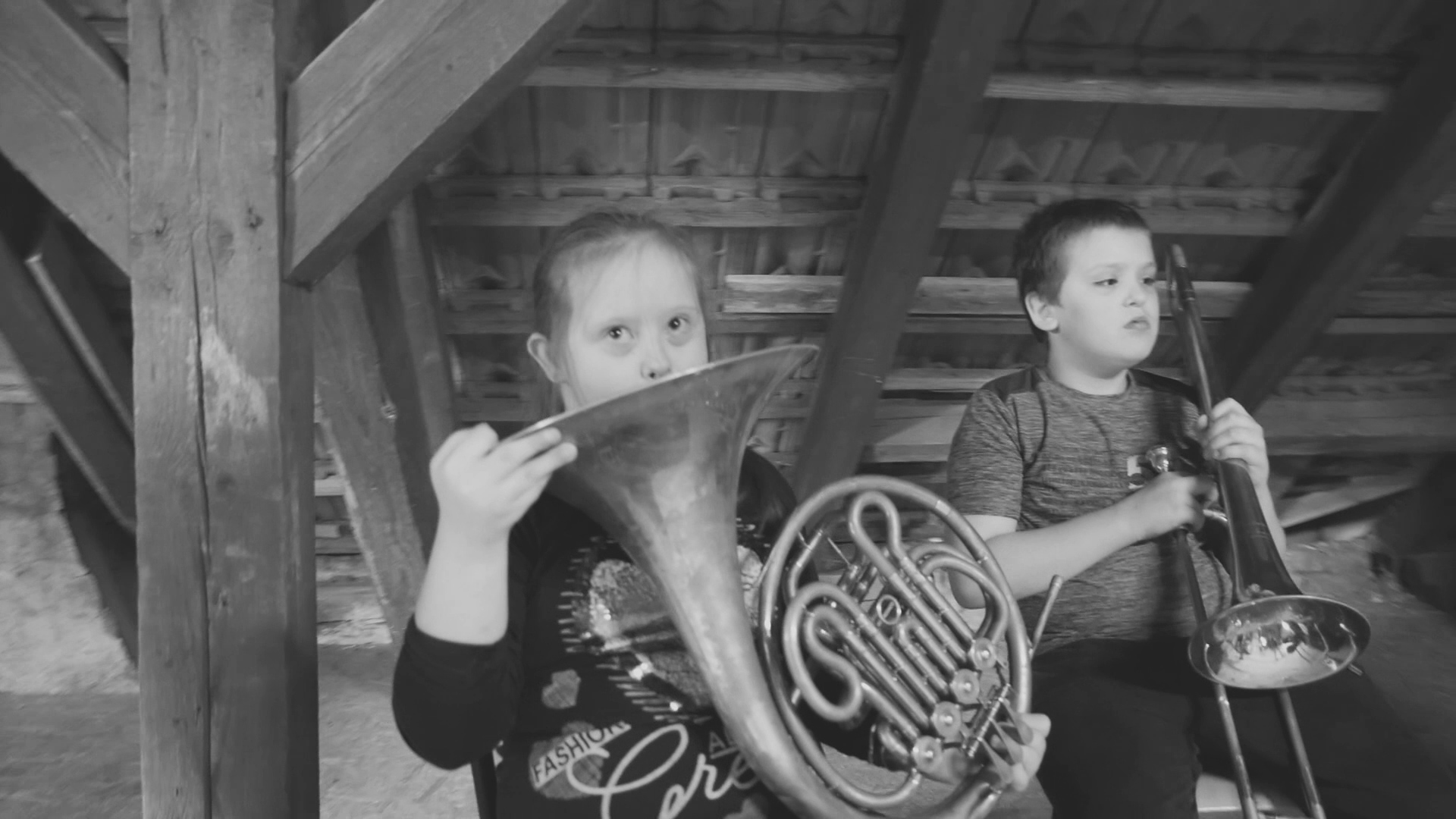 A short film about the adventures of a young conductor and his naughty orchestra. A funny story about finding passion and the joy of creation.
The Little Big Journeys, directed by Katarzyna Kozerska-Sroka, Poland 2020, 10 min.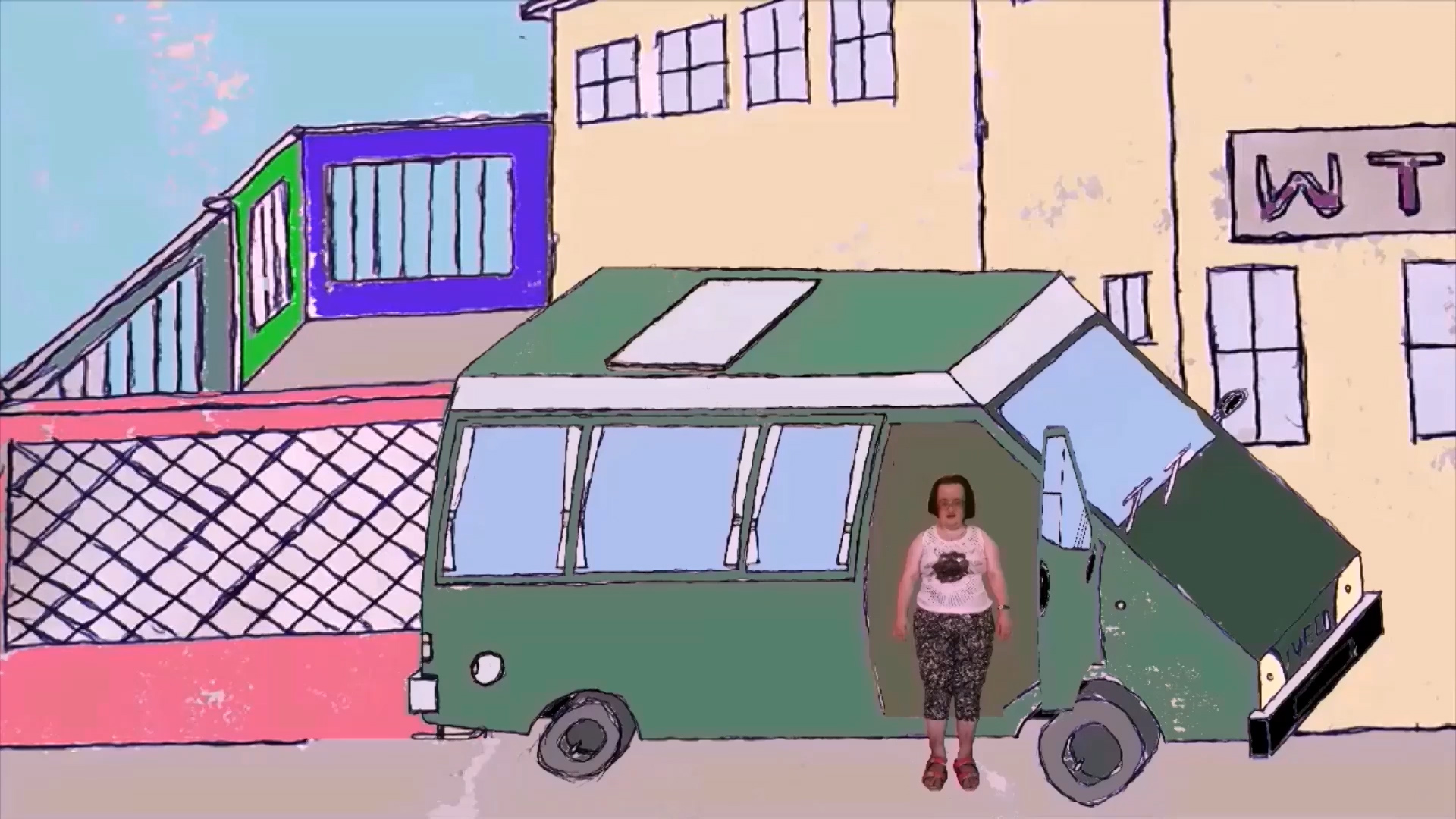 The main character is a participant of workshops, she arrives at the classes, then enters a building, takes her backpack, and sets off on a journey into the imagination of her colleagues. She visits four worlds, each of which is a creation of the participant's imagination. Exciting adventures and artifacts await the heroine, she takes them back to the real world and returns to their owners.
Workshop Swag, directed by Urszula Terlecka, Mariusz Niewiarowski, Katarzyna Kołak, Poland 2020, 5 min.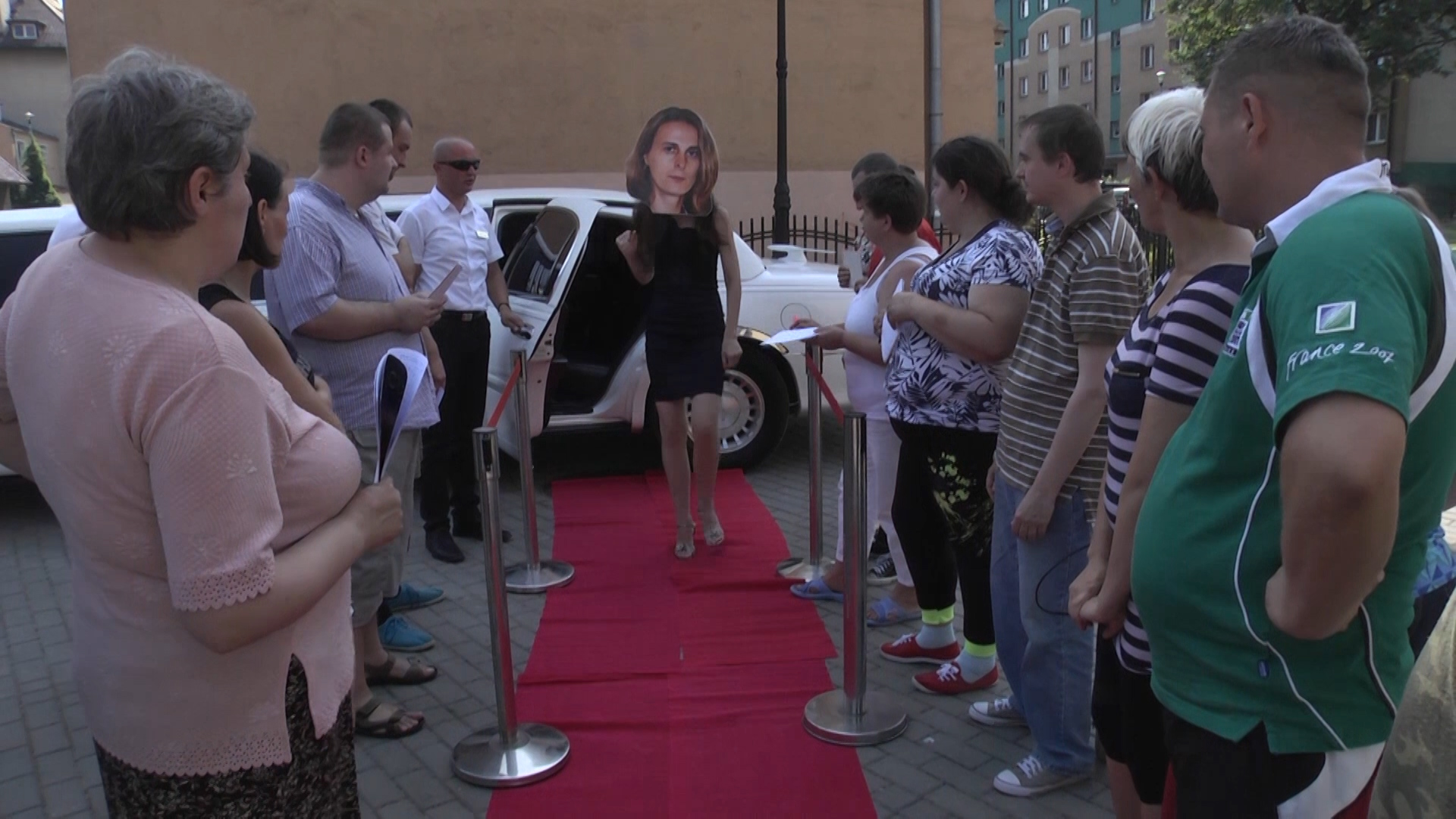 This is how we swag when want to brag, positively wind up, with this music kinda saying hello, saying goodbye, are you happy? So Am I.
Non-competitive section:
Amateurs, directed by Iwona Siekierzyńska, Poland 2020, 95 min.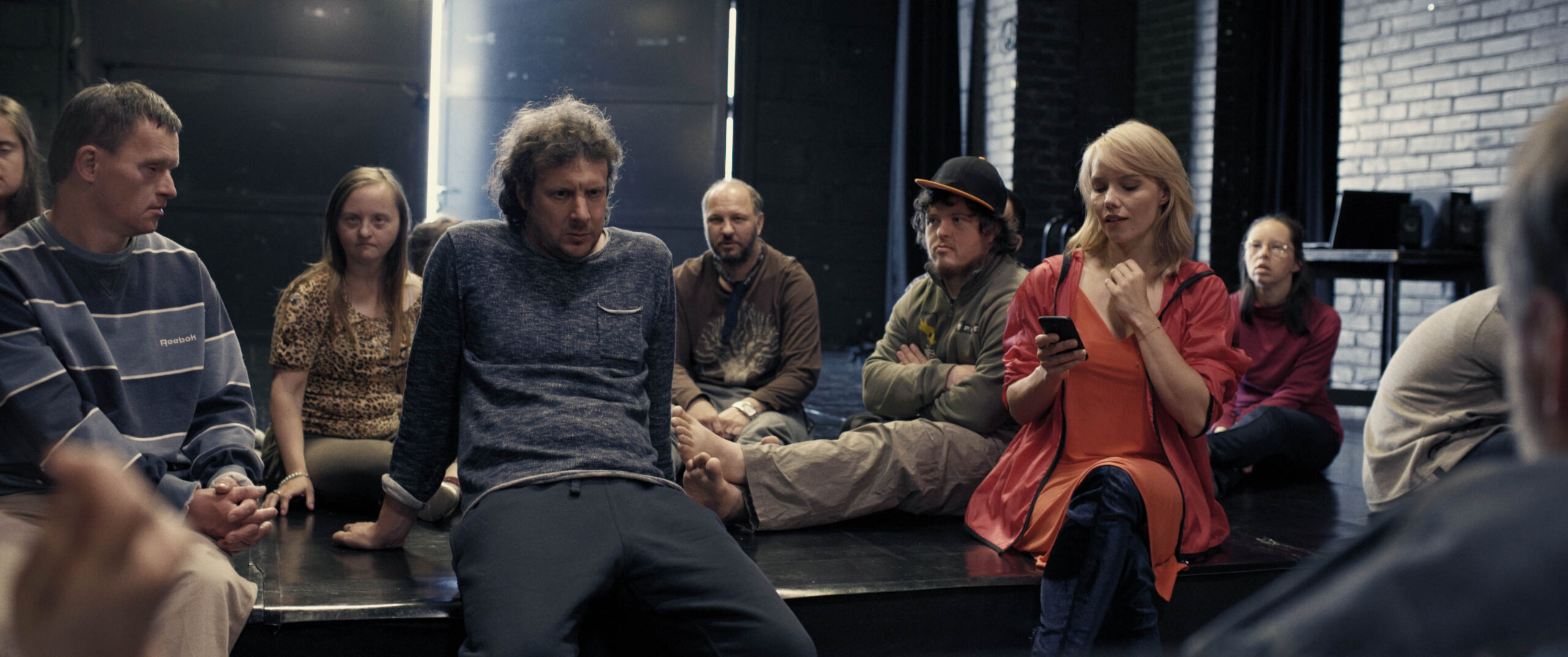 The story begins when Krzysiek's theater Office of Personal Things wins the festival. The prize founded by a professional theater is the possibility to produce a performance. Great joy, great opportunity, great expectations. Krzysiek and his actors currently work on a new play - Greek Zorba. It would be great to put it on a real stage. It turns out, however, that the director of the theater, offering them cooperation, sets certain conditions.
Falling, directed by Viggo Mortensen, Canada, Great Britain 2020, 112 min.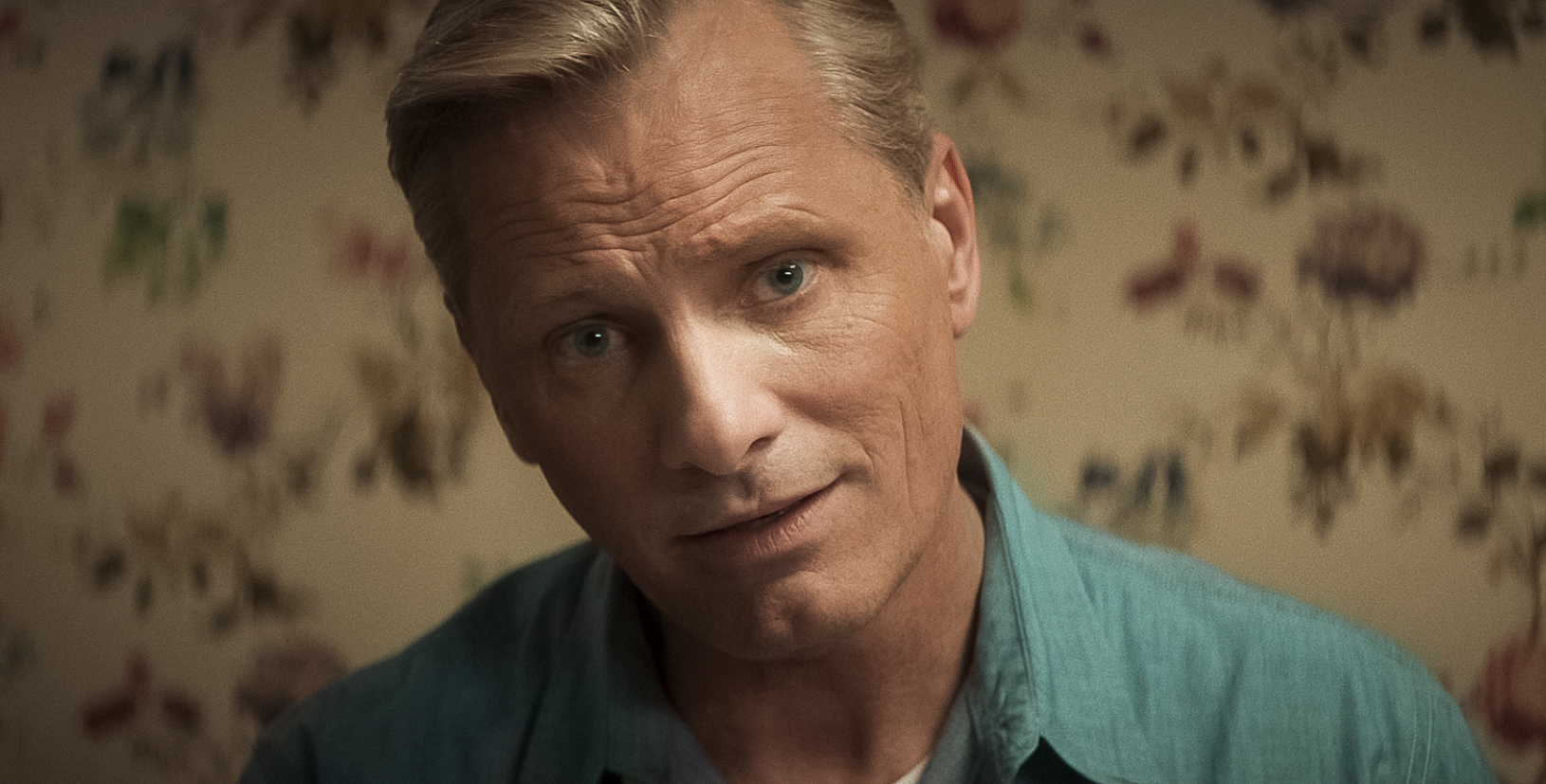 When Willis is elderly and begins to show signs of dementia, John brings him to his home in California in order to be able to take care of the man. However, in his elder years, Willis has become more toxic than ever. A stream of racist and homophobic comments constantly flow from his mouth. John, who is gay, is married to another man and has an adopted daughter, but despite his horrific experience as a child with his father, still feels bound by duty to take care of Willis.
Everyone Has a Summer, directed by Tomasz Jurkiewicz, Poland 2020, 77 min.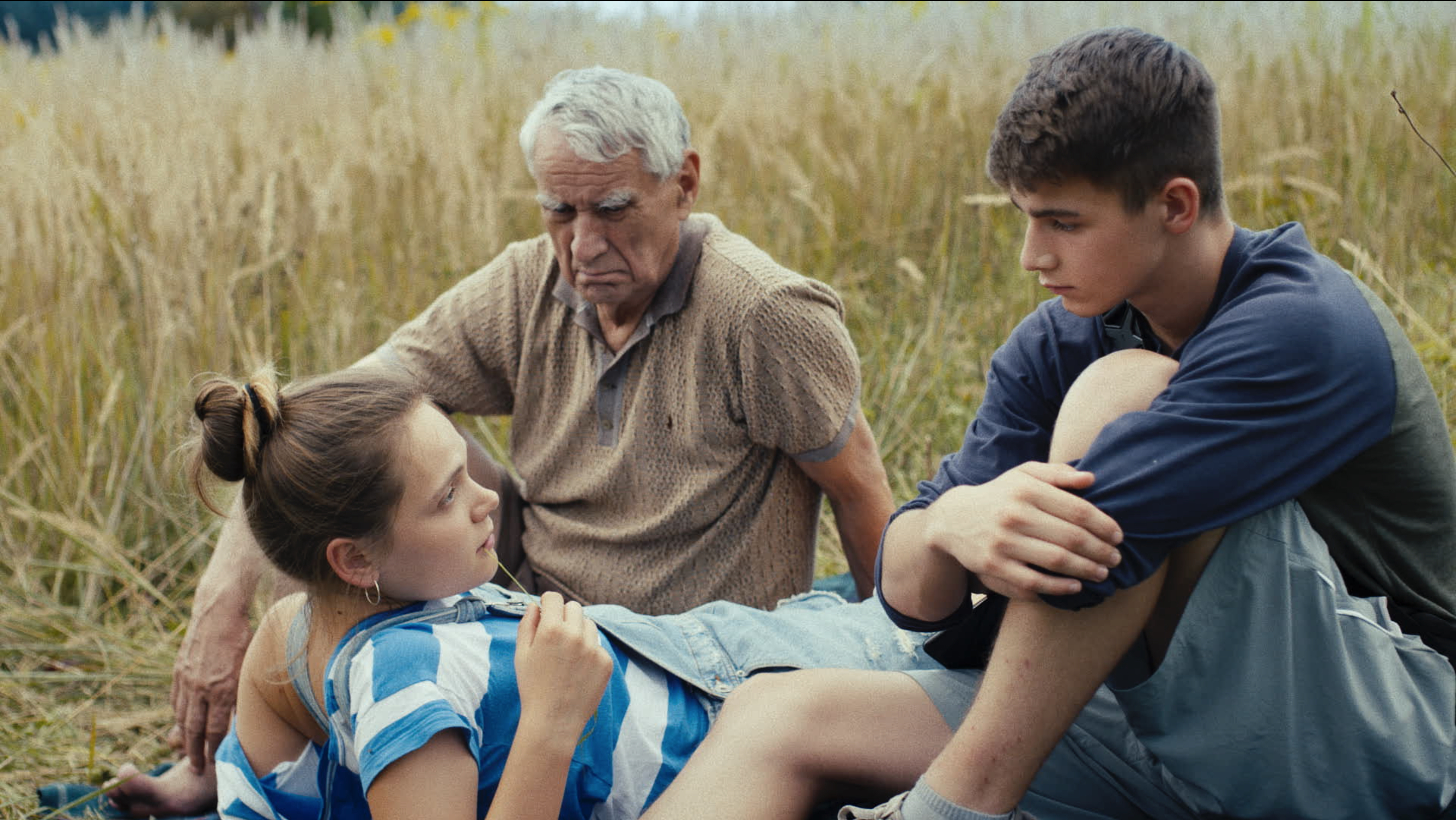 Rebellious Agata arrives at a small town to cook for the Oasis. 17-year-old Mirek, a son of the local organist, falls in love with her. The girl reminds his dementia-ridden grandfather, a lover from his younger days. Mirek uses grandpa's illness to get closer to Agata. While the two discover their mutual feelings, a family secret deeply hidden by Mirek's mother suddenly comes to light.
Music, directed by Sia, USA 2021, 107 min.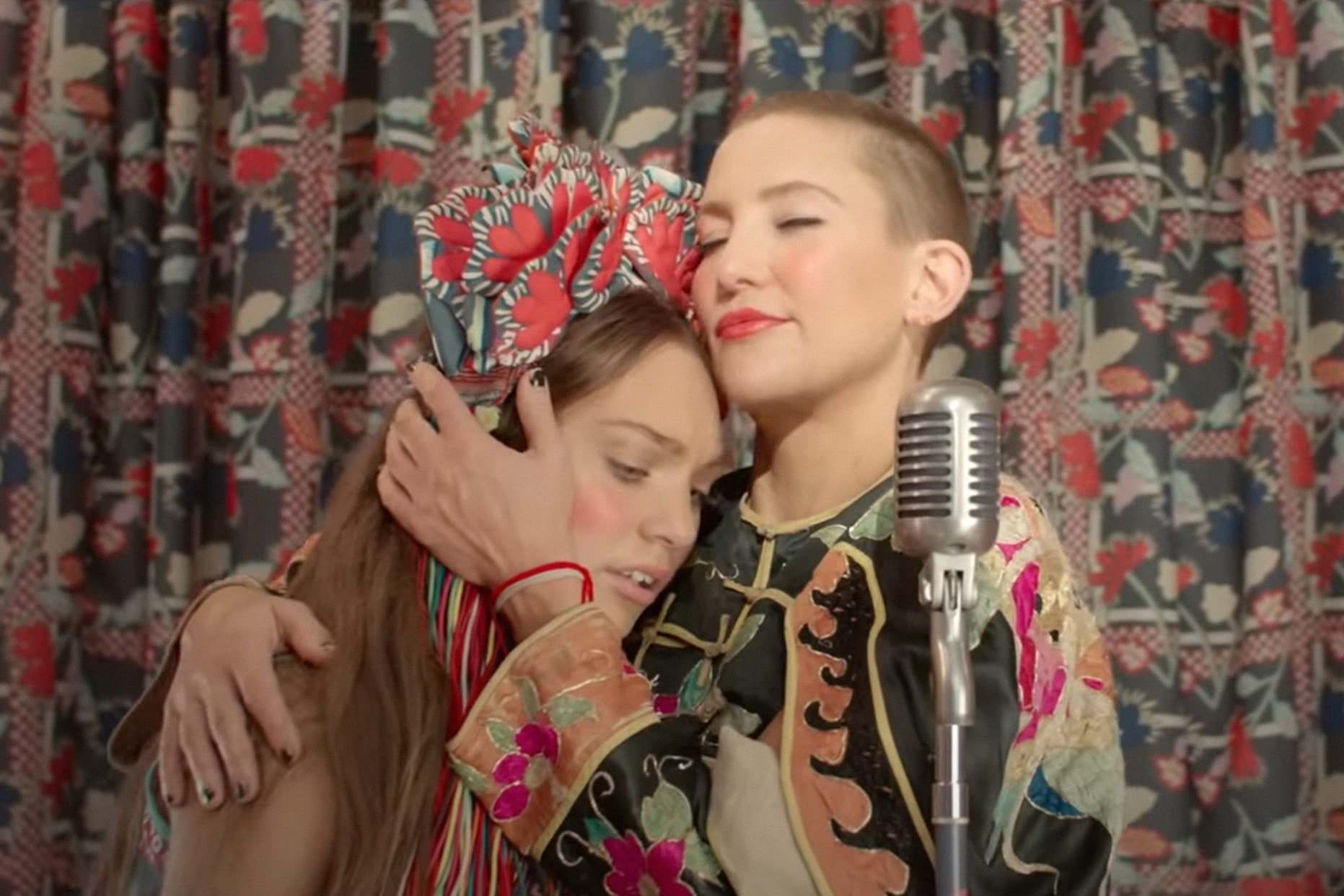 Music is about the magic that can happen when someone who cannot speak with words finds people who can listen with their hearts. Music combines a heartfelt tale about the power of love with musical sequences that propel and amplify the story, giving the audience a vivid window into the characters' inner lives. The story begins when Kazu, estranged from her family and a lifelong self-saboteur, finds herself the sole guardian of Music, her teenage half-sister, after the death of their grandmother. Music is nonverbal and on the autism spectrum, and her grandmother has lovingly created a schedule and daily routine to support her with the help of some neighborhood friends.
Here We Are, directed by Nir Bergman, Israel, Italy 2020, 94 min.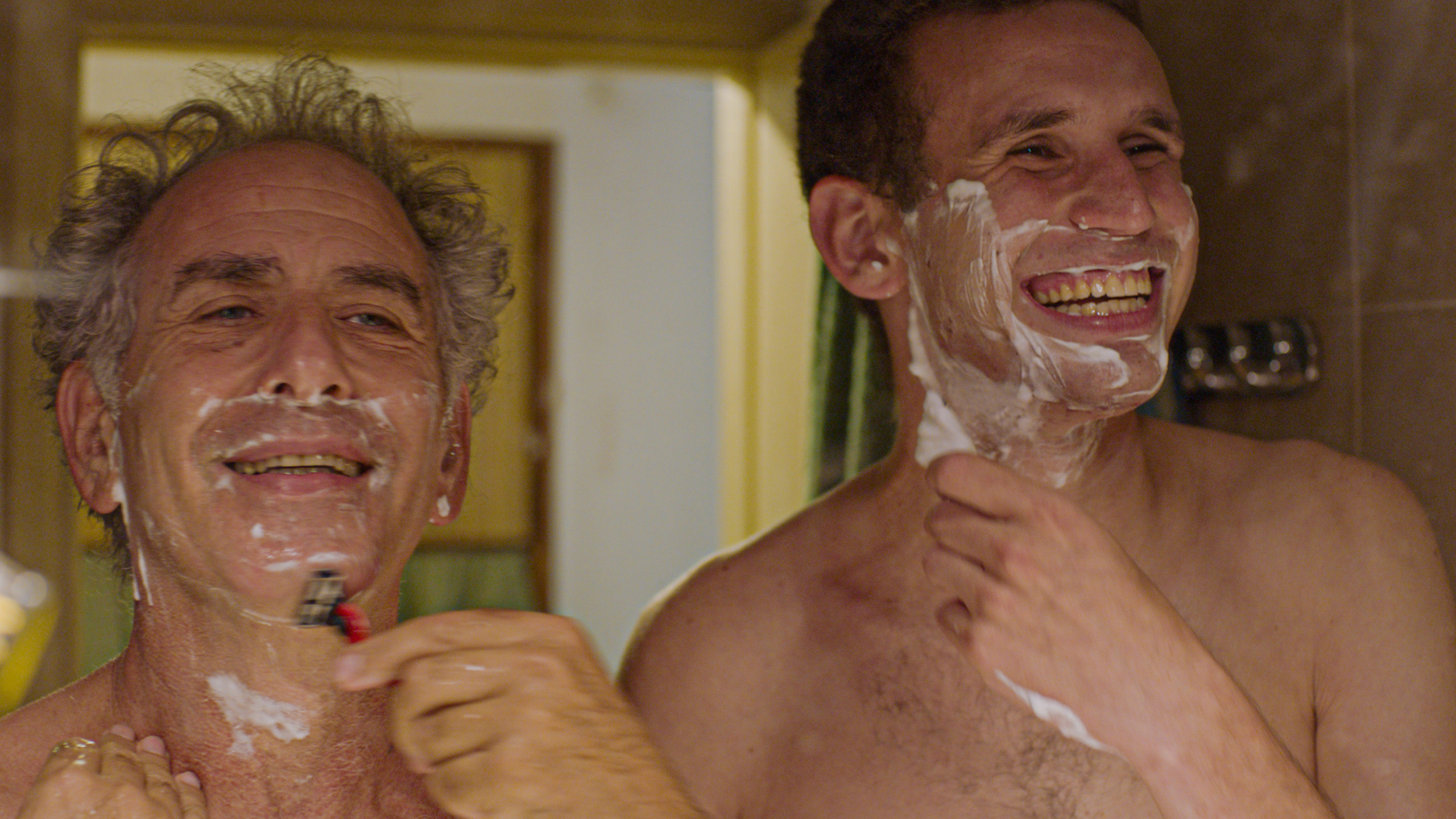 Aharon has devoted his life to raising his son Uri. They live together in a gentle routine, away from the real world. But Uri is autistic, and now as a young adult it might be time for him to live in a specialized home. While on their way to the institution, Aharon decides to run away with his son and hits the road, knowing that Uri is not ready for this separation. Or is it, in fact, his father who is not ready?
Sound of Metal, directed by Darius Marder, USA 2019, 120 min.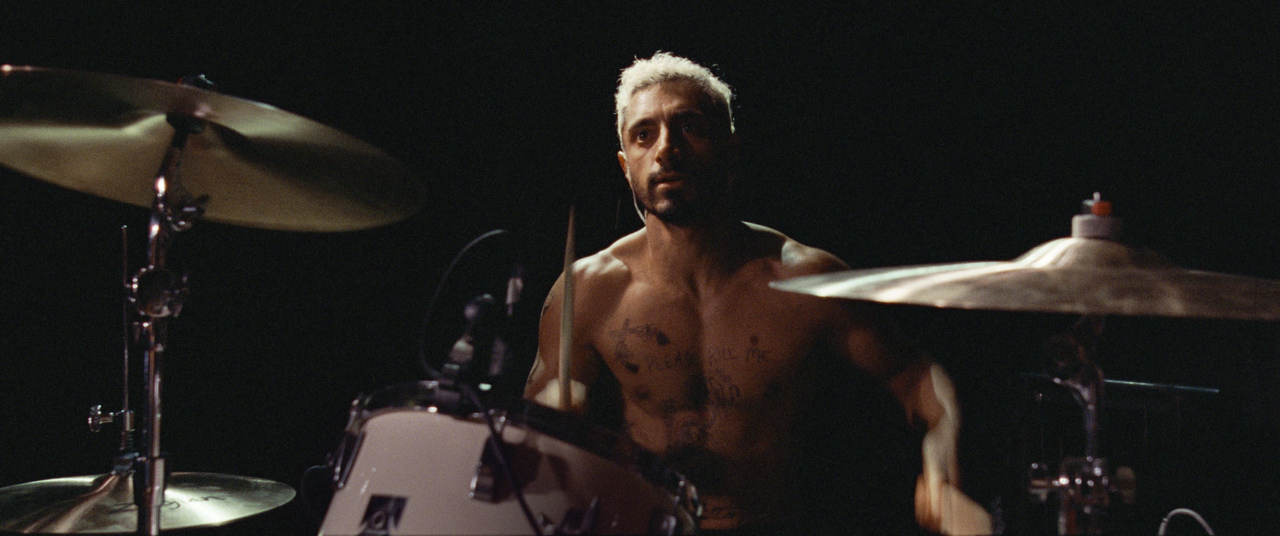 Metal drummer Ruben begins to lose his hearing. When a doctor tells him his condition will worsen, he thinks his career and life is over. His girlfriend Lou checks the former addict into a rehab for the deaf hoping it will prevent a relapse and help him adapt to his new life. After being welcomed and accepted just as he is, Ruben must choose between his new normal and the life he once knew.
Supernova, directed by Harry Macqueen, Great Britain 2020, 95 min.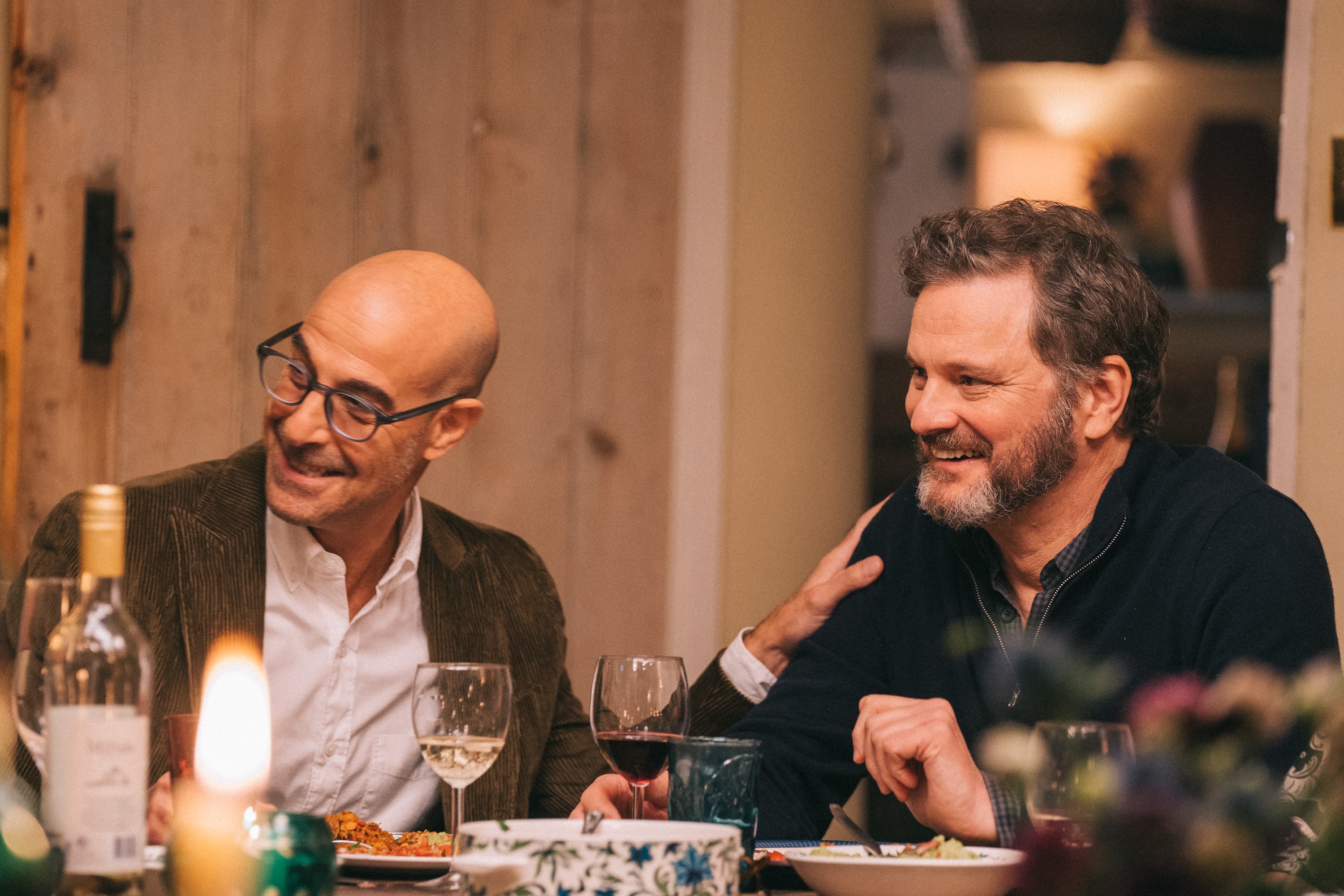 Sam and Tusker, partners for 20 years, travel across England to the Lake District, reuniting with friends and family. As Tusker is diagnosed with early onset dementia, the pair are heading towards the end of their relationship. During the journey, secrets are revealed that change their relationship forever.
Bye Bye Morons, reż. Albert Dupontel, France 2020, 88 min.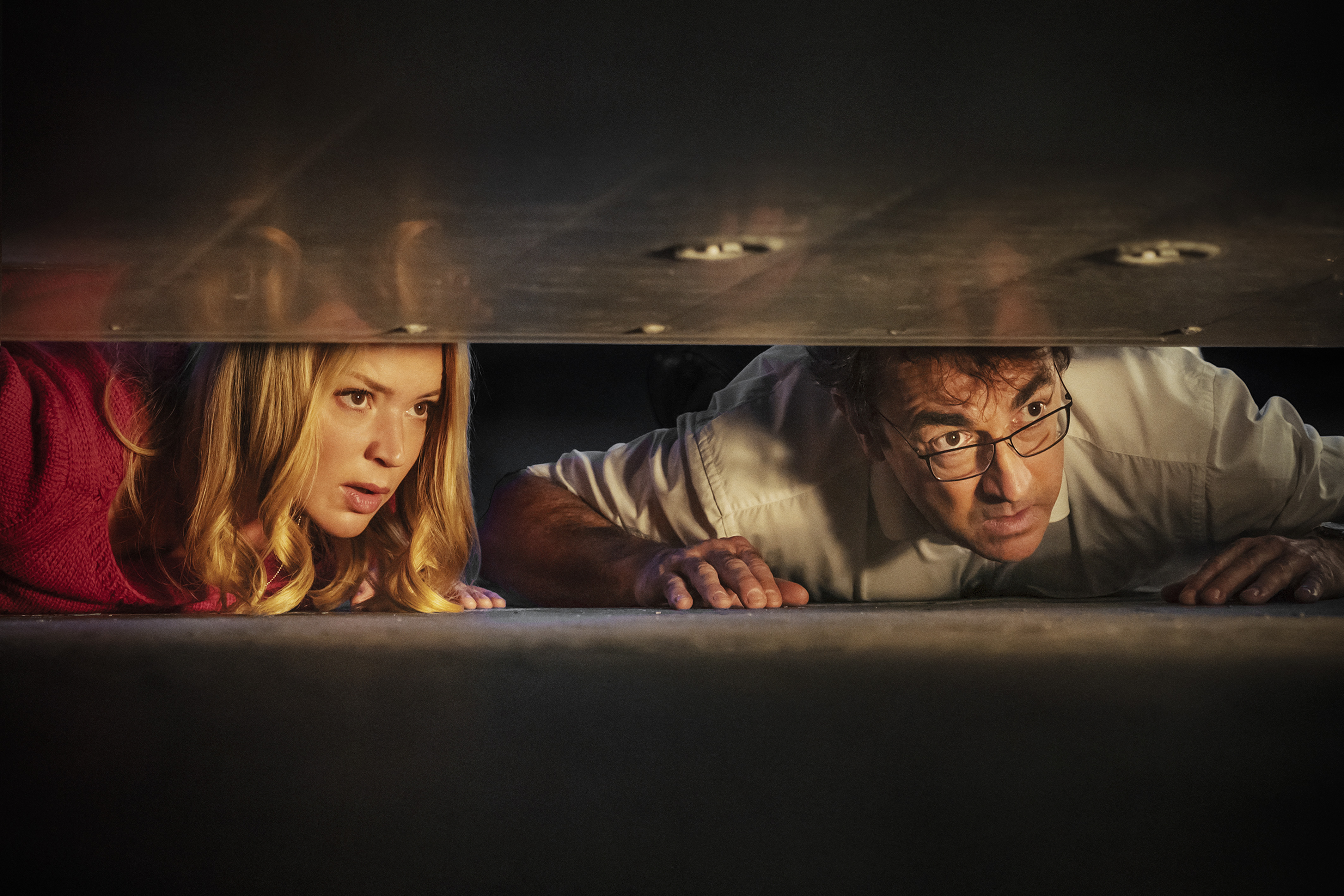 When 43-year-old hairdresser Suze Trappet finds out that she's seriously ill, she decides to go looking for a child she was forced to abandon when she was only 15. On her bureaucratic quest, she crosses paths with JB, a 50-year-old man in the middle of a burnout, and Mr. Blin, a blind archivist prone to overenthusiasm. The three of them set off on a search that is as spectacular as it is improbable.