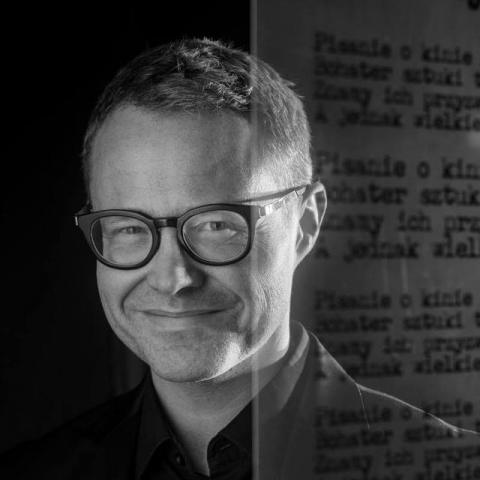 ŁUKASZ MACIEJEWSKI
a flick expert, film and theatre critic. A member of European Film Academy, International Association of Theatre Critics and Fédération Internationale de la Presse Cinématographique, FIPRESCI. He is a programme director of Kino na Granicy festival in Cieszyn and Grand Prix Komeda Festival in Ostrów Wielkopolski. He is a lecturer at Acting Department in Lodz Film School and at Department of Journalism at SWPS University of Social Sciences in Warsaw. He is a juror, moderator and organizer of a few hundred film festivals. He is an originator and organizer of author cycles: 'Kino za Rogiem' and 'Aktorki na Bielanach' (Warsaw), 'Big Film w Big Book' (Warsaw), 'Magiel filmowy' (Wrocław), 'Goście Łukasza Maciejewskiego' (Tarnów), 'Kino Huta' (Cracow), 'Przywrócone arcydzieła' (Cracow), a moderator of 'Kino Konesera' in Konin and numerous thematic cycles in National Film Archive – Audiovisual Institute in Warsaw. He is an ambassador of 'Kultura Dostępna w kinach' ('Culture Available in Cinemas') action, an expert of HBO and Cinemax channels. He manages Millennium Cinema in Centrum Sztuki Mościce in Tarnów. He is an author of numerous books, (e.g. 'Przygoda myśli', 'Wszystko jest lekko dziwne' – interview with Jerzy Radziwiłowicz, 'Flirtując z życiem' – interview with Danuta Stenka, 'Aktorki. Spotkania', 'Aktorki. Portrety'), he cooperates with a few magazines, he is a reviewer and columnist of Onet and 'Kalejdoskop' in Lodz, He is a commentator of 'Tygodnik Kulturalny' in TVP Kultura, an author of 'Z fotela Łukasza Maciejewskiego' (International Association of Theatre Critics portal). He has been awarded numerous prizes and distinctions for journalists, e.g. 'Uskrzydlony', 'Dziennikarska Wena' and 'Złota Róża' for "New quality in film criticism", he has been nominated for the award of 'Człowiek Roku Małopolski' ('Person of the Year of Lesser Poland') four times.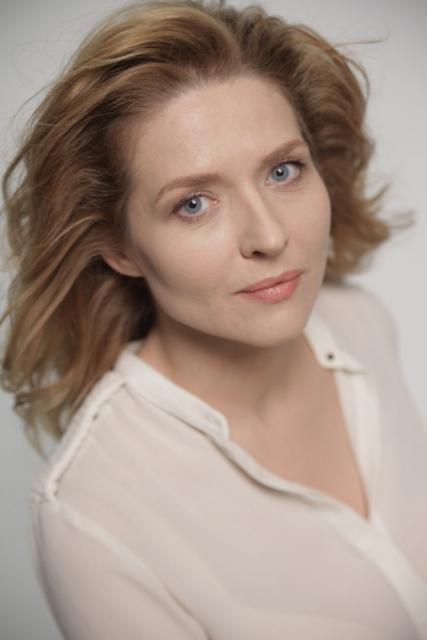 URSZULA GRABOWSKA
She has graduated from Faculty of Acting at the State Higher Acting School, today's AST National Academy of Theatre Arts. Since 1998 she has been cooperating with Teatr Bagatela from Cracow where she debuted as a student with a role of Wiera Aleksandrowna in 'A Month in the Country' play directed by Barbara Sass. She has played a lot of demanding roles, e.g. Masza in 'Three Sisters' directed by A. Domalik, Elein Robinson in 'Graduate' by P. Łazarkiewicz, Stella in 'A Streetcar Named Desire' by M. Meszaros, Anna Żmijowa in 'Wedding Reception by Czechow' by A. Domalik, Desdemona in 'Othello' by M. Sobociński, Ariel in 'A Midsummer Night's Sex Comedy' by A. Majczak, Maria in 'Woyzeck' by A Domalik, Helena in 'Uncle Wania' by W. Śmigasiewicz, Bela Berlo in 'Sprzedawcy gumek' by A. Korytkowska-Mazur, Nastazja Filipowna in 'Idiot' by N.Rakowski, Siostra Ratched in 'One Flew Over the Cuckoo's Nest' by I. Villqista. She also cooperates with Teatr Stu where she has played the role of Ofelia in 'Hamlet' and Lizawieta in 'Biesy' by K. Jasiński, Lea in 'Body Art' by A. Baron Więcek and recently Lady Makbet in 'Witches' by K. Jasiński. At Scena Pokój she plays the role of the Spirit of a Mother in 'Three Sisters' by D.Starczewski. She is also well known thanks to popular TV series where she has played numerous roles, e.g. Agata in 'Glina' by W. Pasikowski, Patrycja Sambor in 'Na dobre i na złe', Marta Bartosik in 'Magda M.', Sylwia Stern in 'Tylko miłość', Dorota in 'Przepis na życie' and Marta Sajno in 'Na krawędzi' by M. Dutkiewicz. She has also played many film roles, e.g. Karolina Szarłatowiczówna in 'Przedwiośnie' by F. Bajon, Iwona in 'Świadek koronny' by J. Filipiak and J. Sypniewski, Marlena in 'Miłość na wybiegu' by K. Lang, Joanna in 'Joanna' by F. Falk, Antonina Dolina in 'Syberiada Polska' by J. Zaorski, Emilia Kostrzewa in 'Układ zamknięty' by R. Bugajski, Ewa in 'Carte Blanche by J. Lusiński, Anastazja in 'Sprawiedliwy' by M. Szczerbica, Wisia in ''Wspomnienie lata' by A. Guziński, Marta in 'Miłość w mieście ogrodów' by A. Sikora and I. Villqista. In 2008 and 2009 she was nominated for 'Telekamery awards in 'Actress' category. She has received numerous awards for her role in a film titled 'Joanna', e.g. Polish Film Award 'Orły' 2010, Saint George statue at the 33rd International Film Festival in Moscow and a Gold Cheetah at International Film Festival in Taszkient in the best female role category. She is a member of Polish Film Academy. She received a Bronze Medal for Merit to Culture 'Gloria Artis' in 2015.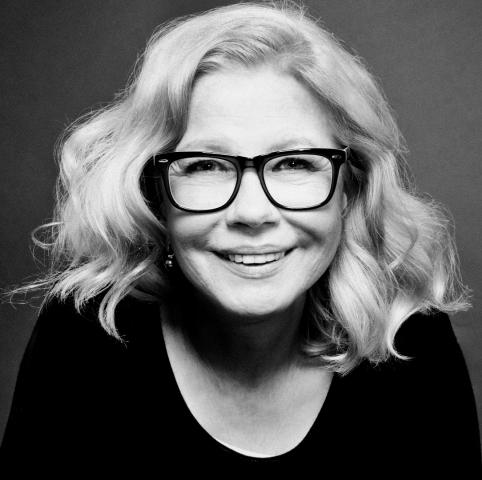 MAŁGORZATA ZAJĄCZKOWSKA
a graduate of National Academy of Dramatic Art in Warsaw, a popular theatre, film and TV actress. She used to work in National Theatre when it was managed by Adam Hanuszkiewicz. She debuted in Agnieszka Holland's film 'Zdjęcia próbne'. She used to live in the USA for many years where she played e.g. in Paul Mazursky's and Woody Allen's films. As the only Polish actress she played on Broadway. In Poland she acted in the films directed by Andrzej Wajda, Krzysztof Zanussi, Kuba Morgenstern, Leszek Dawid, Ryszard Bugajski. For a role in Marcin Bortkiewicz's film 'Noc Walpurgii' she received an award for the Best Female Role in Koszalin. In Teatr Polonia she acts in a play 'Kobiety w sytuacji krytycznej' directed by Krystyna Janda. In her artistic output there is also a monodrama 'The Mathematics of Love' by Alicja Albrecht. She acted in TV series titled 'Złotopolscy', 'Teraz albo nigdy', 'Druga szansa'. She used to be a lecturer at National Academy of Dramatic Art in Warsaw and Warsaw Film School. She runs summer workshops with the youth in National Opera House in Warsaw and she directs music plays as a part of an Educational Programme. She is preparing for two films by Marcin Bortkiewicz: 'Tonia' and 'Burza przed ciszą'.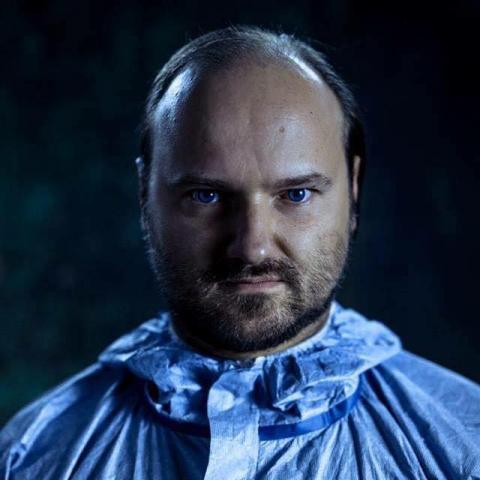 SEBATIAN STANKIEWICZ
an actor, presumamby characteristic. He started in off cinema and cabaret, he is still a member of 'Kabaret na Koniec Świata' group. He plays in films, TV series, theatre and recently he has been singing. He tries to develop constantly and look for new paths just like his masters - Philip Seymour Hoffman and Jack Black.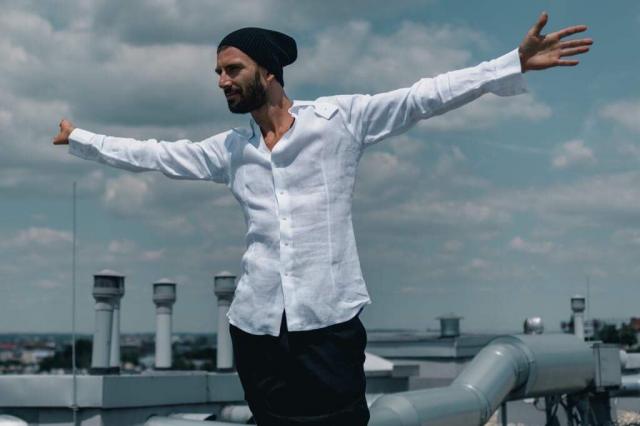 TOMASZ KARCZ
a fashion designer, stylist, hairdresser without barriers. Rebellious concerning systems and stereotypes, he supports niche brands, gets engaged in actions for the homeless, organises fashion shows for people with disabilities. Body is for him a multidimentional piece of art, hairstyle, style and attire are an expression of numerous aspects of personality. He works in an apartment where he creates an extraordinarily open space for a meeting with another person, for experimenting and discovering a new, more beautiful version of oneself. He dresses people and creates hairstyles with ease because he loves what he does. His favourite words are: slow fashion, hand made, yoga, healthy cuisine only, anti-matrix.