DOCUMENTARIES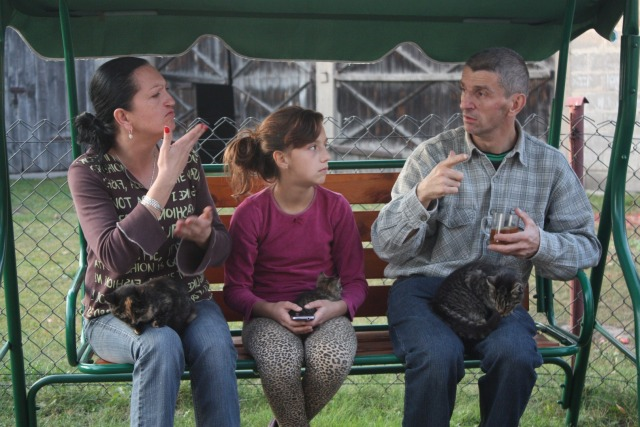 Two Worlds by Maciej Adamek, Poland 2016, 52 minutes
In this inspiring family portrait, 12-year-old Laura is our guide through life with her deaf parents, which is unusual, challenging and surprisingly ordinary.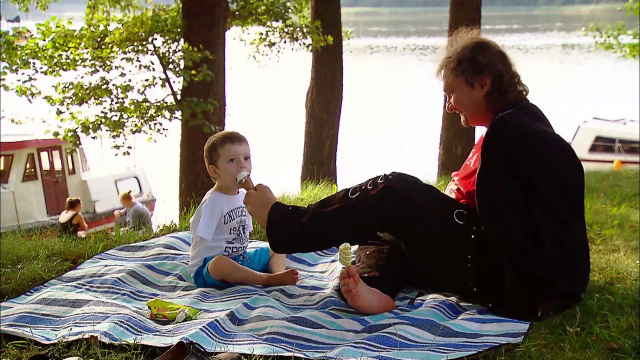 By Stanley for Stanley by Monika Meleń, Poland 2017, 53 minutes
A film for little Staś. It is recorded on an amateur camera by a grownup Stan. He's explaining slowly and patiently to the kid what is important in life, and how the boy could deal with the simplest life's activities that could be a problem for him. They are friends, although there is a big age difference between them. It is a film about strength and the joy of life.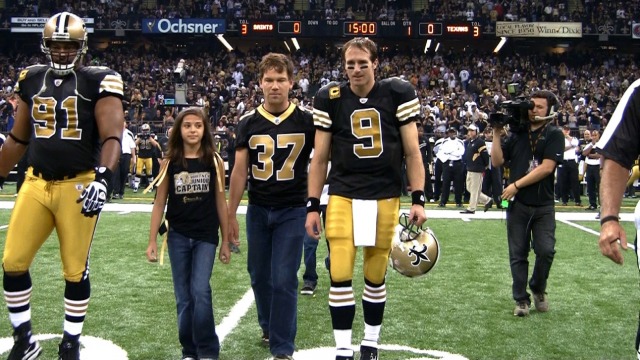 Gleason by Clay Tweel, the USA 2016, 110 minutes
Shortly after former New Orleans Saints' star defensive back Steve Gleason is diagnosed with ALS at the age of 34, he learns that his wife Michel is pregnant with their first child. Determined to live his remaining years to its fullest, Steve goes on an expedition to Alaska, creates a foundation to help other ALS patients, repairs a rocky relationship with his father and embraces new technologies to help compensate for his deteriorating physical abilities — all with Michel's unwavering support. Brimming with humor and heart, this inspirational documentary follows a man who battles overwhelming adversity to find his true purpose in life.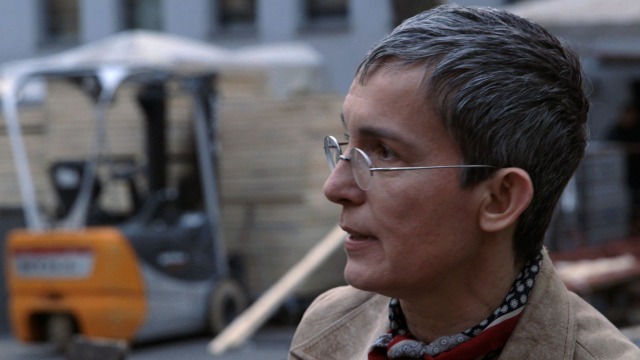 Itchi – my Path by Verena Neumann, Germany 2017, 60 minutes
The essay film Itchi- My Path shows a mosaic of Vera Dobroschke's memories. As a stage designer and art by we follow Vera's love and commitment for theatre. The film reveals her life as an artist, wife, and warrior in a wheel chair. Vera is a beautiful extravagant lady, who is always inspired and supported by her husband's unobtrusive, deep love. Vera's paintings, drawings, sketches, and set designs create a mosaic of memories in a film that has it all: art, passion, humour, tragedy and wisdom.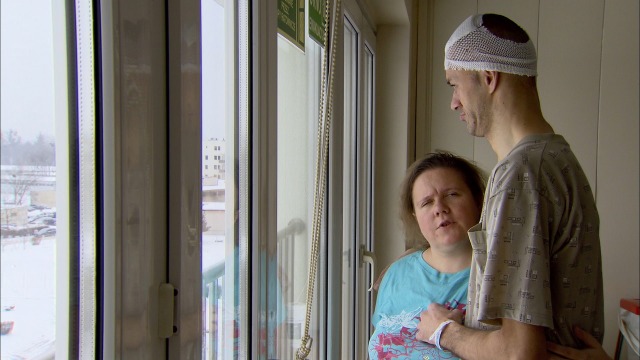 What color is love? by Alina Mrowińska, Poland 2016, 51 minutes
Since they are both disabled, Monika and Wojtek are an extraordinary married couple. A few months ago they were blessed with a healthy child Ula. They love and support each other and every day they fight for a normal life. Monika is a blind psychologist and Wojtek is a computer scientist suffering from cerebral palsy. They are a couple in their thirties who met three years ago on a dating website for disabled people. Monika said that Wojtek wrote to her saying that he has problems with walking and he splatters. She replied that it might be an issue because she is blind.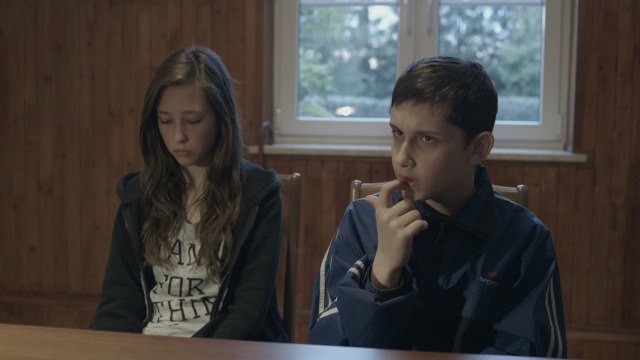 Communion by Anna Zamecka, Poland 2016, 72 minutes
When adults are ineffectual, children have to grow up quickly. Ola is 14 and she takes care of her dysfunctional father, autistic brother and a mother who lives separately; but most of all she tries to reunite the family. She lives in the hope of bringing her mother back home. Her 13 year old brother Nikodem's Holy Communion is a pretext for the family to meet up.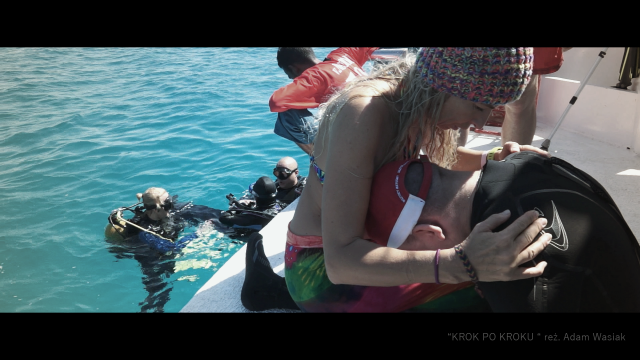 Step by Step by Adam Wasiak, Poland 2016, 24 minutes
A film about a group of extraordinary people who share one passion seemingly inaccessible to them. There is also something unique in relations between them, thanks to which implausible becomes plausible.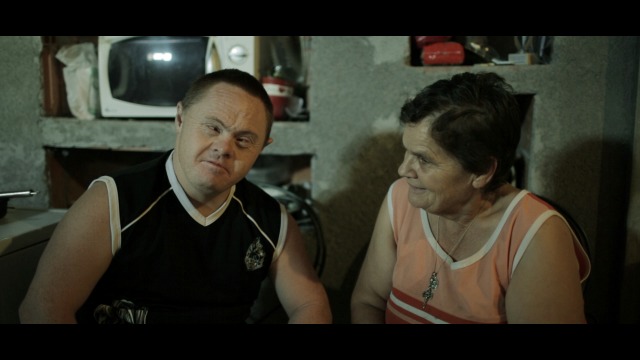 Luis, Luis by José Carlos Castaño, Spain 2015, 11 minutes
Luis is a really special person. He has magic, cheerfulness, sympathy and skills which he can develop in his every day life and at a sport arena.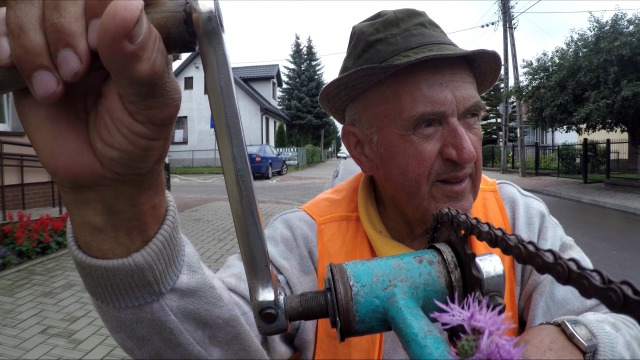 On the Pulpit by Tomasz Wiśniewski, Poland 2016, 27 minutes
Mr. Kazimierz from Studzianki near Wasilkowo lost his both legs at the age of 19. He has been using a wheelchair for several dozen years. Despite this he deals with everyday life perfectly well. He is a very cheerful and deeply religious person.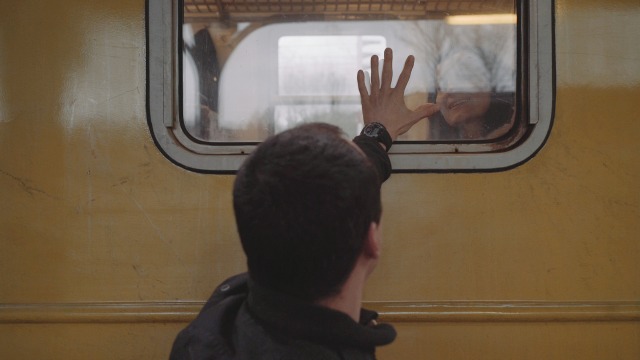 Fortunately by Piotr Januszkiewicz, Poland 2017, 23 minutes
"Fortunately" is a film told from the younger brother's perspective. Piotr presents Michał and his chase for happiness and love. Michał loves cars and driving fast. He does not slow down even after the accident he has while driving back from the first date with Agnieszka. Shortly after, to his parents dissatisfaction, he buys another car in order to visit the woman of his dreams. Crashing the car and meeting the right person is not the end of this adventure, it is just the beginning.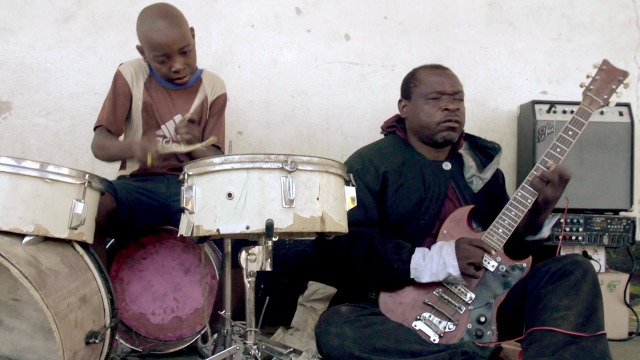 You Can't Hide From The Truth by Amaru Ardonis Amasi, Zimbabwe, the UK 2016, 29 minutes
You Can't Hide From The Truth is a musical insight into a family living in the midst of an economic and political crisis. A boy and his father struggle to make ends meet on the streets of Zimbabwe. Their relationship is put to the test when the father pursues past musical dreams that could affect the boy's future.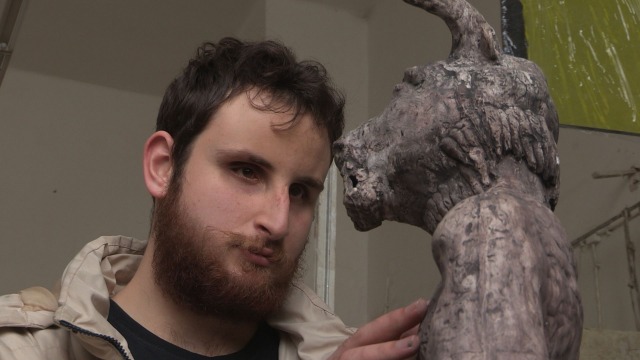 The Eye of the Minotaura by Borislav Kolev, Bulgaria 2017, 45 minutes
Dennis is 18 and like any young man he wants to grow, to have love, family, professional success... He is like everybody but not in every way. He was born completely blind. This doesn't stop him setting and achieving goals - he practices different sports, he reads a lot and he even has his own way of watching movies. But his most daring dream is to become a sculptor. Is he ready to fight for it? And is the society ready for people like Dennis?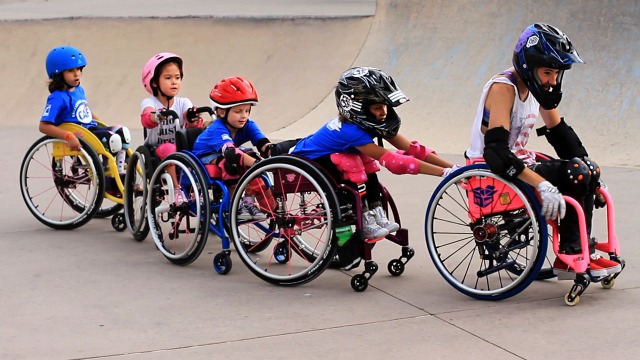 Tin Soldiers by Ben Duffy, the USA 2016, 62 minutes
Tin Soldiers is a fascinating film perspective into the world of amputees, people who have spina bifida, paralysis, and cerebral palsy all participating in adaptive sports. This film can inspire people to make a change in their life through the power of commitment and sport. To feel better psychically and mentally is a key to feeling better emotionally, which begins to resolve the hardest challenge people with these conditions face; overcoming depression. This film is about believing in yourself through adapting.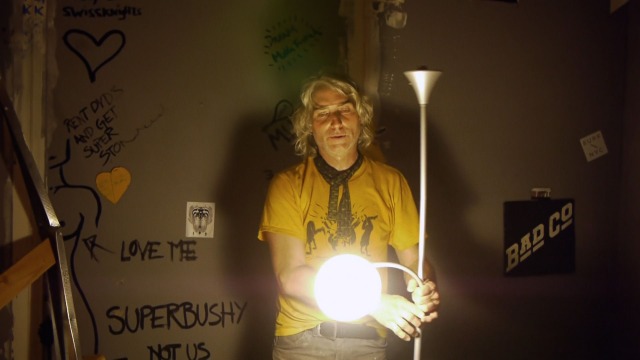 Leaving the Nest by Aksel Stasny, the USA, Austria 2017, 51 minutes
A married couple struggle with the disability of their children and the husband's late discovery of his suppressed homosexuality.
Tom Taylor married his high school sweetheart and had a high paying job at GE Capital in Florida, but troubles arose when two of his new born sons were diagnosed with mental and physical disabilities. After decades of feeling oppressed by his conservative religious community, Tom discovered his homosexuality at the age of fifty. To find himself, he quit his job and moved to New York City.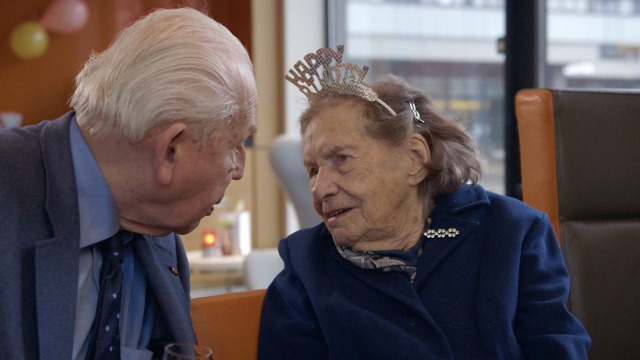 The Shepherd by Joost van der Wiel, Holland 2017, 22 minutes
Health insurers are putting pressure on the enthusiastic 91-year-old general practitioner Nico van Hasselt to adapt his old-fashioned method to modern society, but he refuses to abandon his vulnerable patients.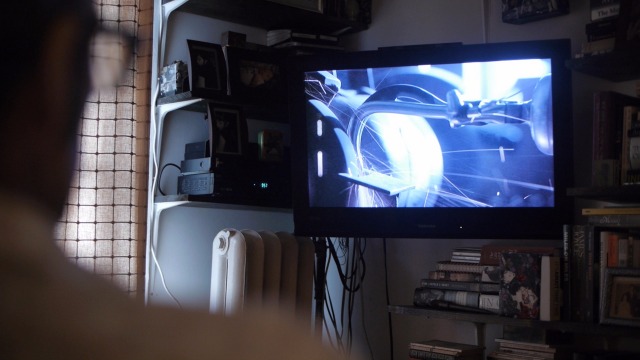 Terminal Device by Ross Turnbull, Canada 2015, 69 minutes
Tired of the negative stereotyping of prosthesis-wearers in cinema, amputee Ross Turnbull sets out to overturn the idea that prosthetics are indicative of a monstrous soul. In a witty and masterful analysis of some of Hollywood's best-loved classics, Ross challenges our preconceptions of what it means to be an amputee. Woven into a touching personal narrative, this clever doc will ensure you never look at Captain Hook in the same way again.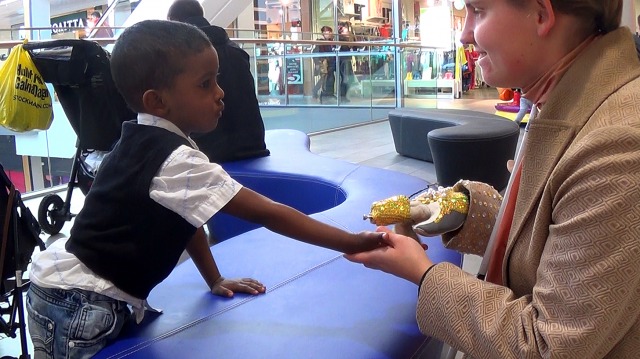 Illusionist's Visions by Jenni-Juulia Wallinheimo-Heimonen, Finland 2016, 5 minutes
Ronja Oja is a Finnish athlete with a visual impairment. Her dream is to become a blind sign language interpreter and a magician. In the film she talks about positive sides of living with visual impairment and examines the environment with a magic glove, which is making sound upon contact with objects
Dirty Roses by Petra Terzi, Greece 2016, 6 minutes
The film is dealing with the power of the soul of the disabled persons and the war refugees in Greece. Two extreme marginalized groups with the most helpless victims, the one of the countries of the third world with racial and ethnic minorities, and the second one is often socially degraded. Their common field in life is the fear, the love and the will, the triptych of the motto "that which does not kill us makes us stronger".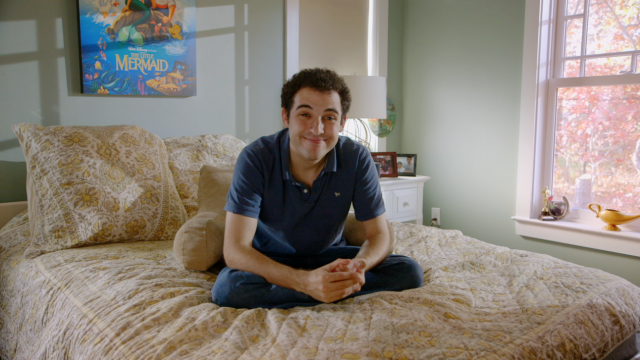 Life, Animated by Roger Ross Williams, the USA, France 2016, 89 minutes
Owen Suskind is an autistic young man who could not speak for years as a child and yet slowly emerged from his isolation by immersing himself in Disney animated movies. The subject of his father Ron Suskind's New York Times bestseller, Owen used these films as a roadmap to reconnect with his loving family and the wider world. Life Animated is an emotional coming of age story that shows the next stage of Owen's journey as he takes his first steps towards independence
FETURE FILMS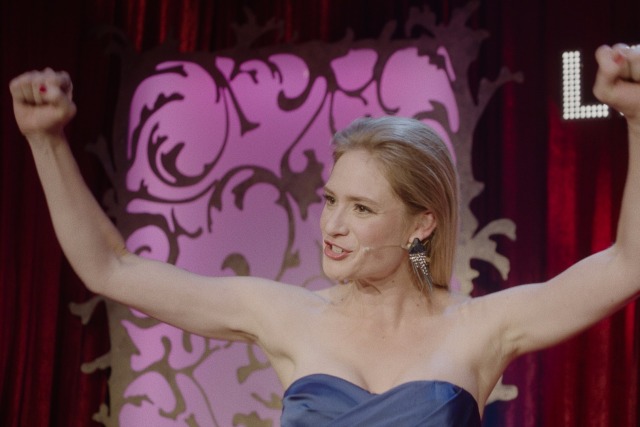 24 Weeks by Anne Zohra Berrached, Germany 2016, 103 minutes
Astrid runs a popular TV show and her husband Markus is her manager. They lead a happy life both in the spotlights and behind the scenes. They have a beautiful house, a cute 9-year-old daughter and the second child is due.
The picnic is over after a message from a gynecologist: the fetus has Down Syndrome and a serious heart disorder.
Me and My Father by Alek Pietrzak, Poland 2017, 30 minutes
Edward – Dawid's father, as a Master Mariner was able to see his son only few days every year. Now Dawid has his own family and he decides to take care of his father who has Alzheimer's disease. Even though there is time now for them both to improve their relation the illness makes it impossible. Every day Edward has less and less memories that are so valuable for Dawid to fill the gaps from his past. How much of his present life Dawid will be able to sacrifice to gain from his father's past and spend the last moments with him and his vanishing consciousness.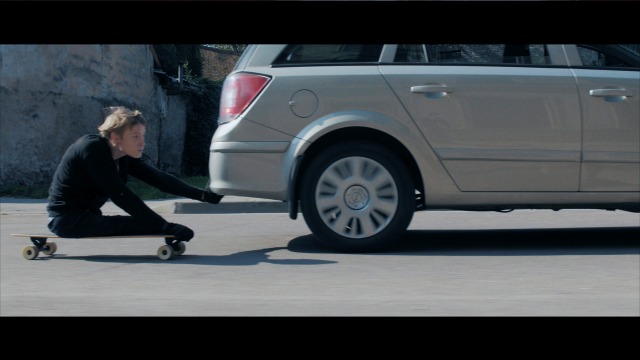 Just, go! by Pavel Gumennikov, Latvia 2017, 11 minutes
Inspired by the incredible true story about a young man Just who lost both of his legs in childhood accident and who is in love with the girl next door Ieva.
The story begins when Just meets Ieva on the doorstep of the house they both live in. They start a flirty conversation that is interrupted by two thieves, who rob Ieva in front of Just.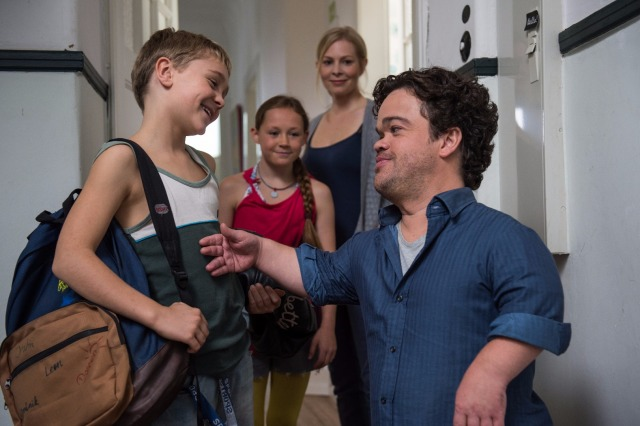 Eye Level by Evi Goldbrunner, Joachim Dollhopf, Germany 2016, 98 minutes

Michael, a young orphan, finds out where his father lives and sets out to find him. Not only does his father, Tom, know nothing about Michael's existence, he also happens to be a midget. While Tom embraces the challenge of fatherhood, Michael finds himself torn between his lifelong wish of having a family and accepting his father's "differentness".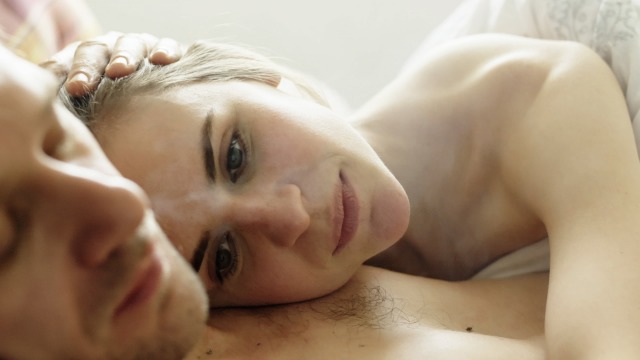 The Sky is Blue Everywhere by Gina Wenzel, Germany 2016, 27 minutes
Marc has recently been diagnosed with multiple sclerosis. Devastated, he doesn't know how and when to approach telling his girlfriend Sophie about it.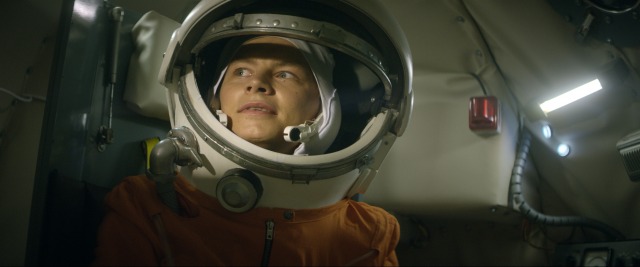 Sputnik by Vicente Bonet, Spain 2015, 24 minutes
Nikolay is a cosmonaut converted in the first human sent out to space, a technical failure will make his return alive impossible. Meanwhile he's orbiting the earth in his capsule, waiting for his tragicend, a casual encounter will changes his life.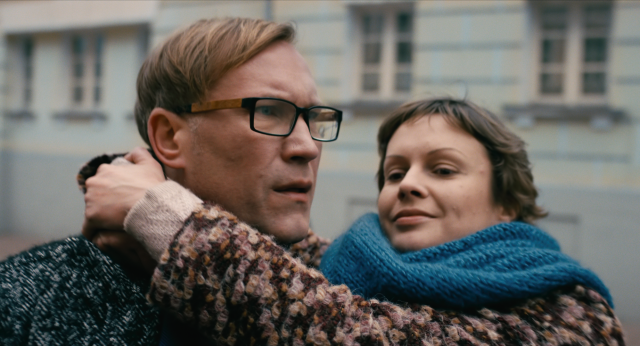 The Forgotten by Alexander Korolev, Russia 2016, 28 minutes
By of a Gesture Theatre has an affair with an actress and files for divorce. His wife agrees for separation but imposes very special conditions. Main characters of the story are deaf.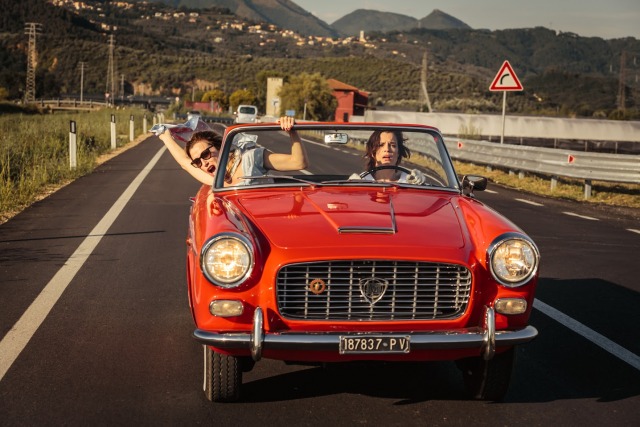 Like Crazy by Paolo Virzì Italy, France, 2016, 116 minutes
Beatrice is a motor-mouthed fantasist, a self-styled billionaire countess who likes to believe she's on intimate terms with world leaders. Donatella is a tattooed introvert, a fragile young woman locked in her own mystery. They are both patients at the Villa Biondi, a progressive but secure psychiatric clinic. Paolo Virzì's new film tells the story of the unpredictable and moving friendship that develops between the two women as they flee the mental institution in search of love and happiness in the open-air nuthouse - the world of sane people.
AMATEUR FILMS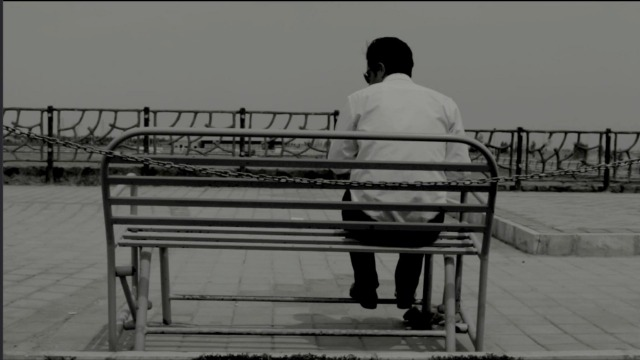 Darkness by Hamid Reza Saket, Iran 2016, 5 minutes
The world can be experienced in a variety of ways, but maybe this experience may not be perceived by other humans and it seems unusual to them.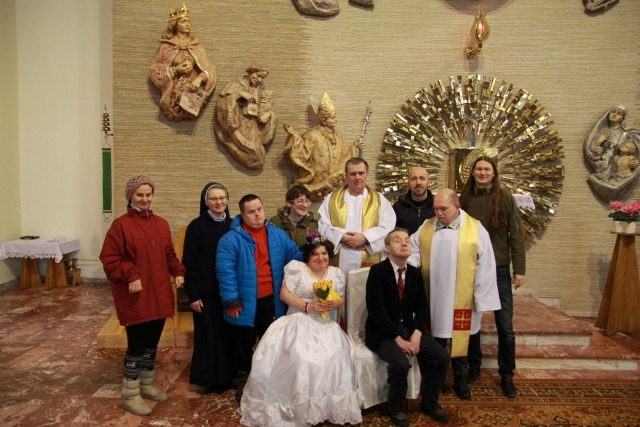 Capricious Etude by Maciej Książko, Poland 2017
The inspiration for the film was "Paganini: devil's student" by Bernard Ros. The plot has been moved to our reality. Therefore, we meet a talented painter who falls in love with his model. However, he can't resign from his lifestyle he has led so far. She marries someone else…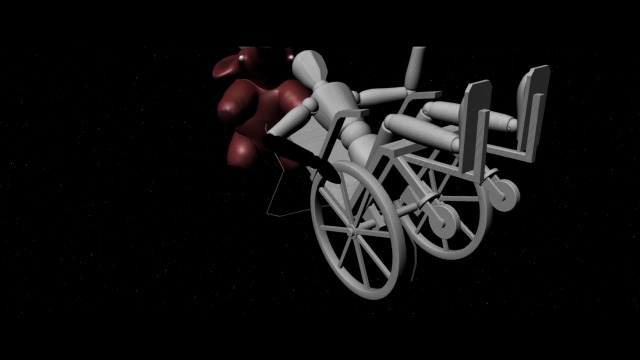 An Elephant on the Moon by Benjamin Barthélémy, France 2016, 9 minutes


Paris by night. It's storming, and raining a lot. A lightning falls on a handicapped traffic sign. Because of the electricity, the 20cm white guy in the wheelchair has felt on the ground and becomes alive. Because everything in this giant raining world is a danger to him, He decides go on the moon by stolen balloon.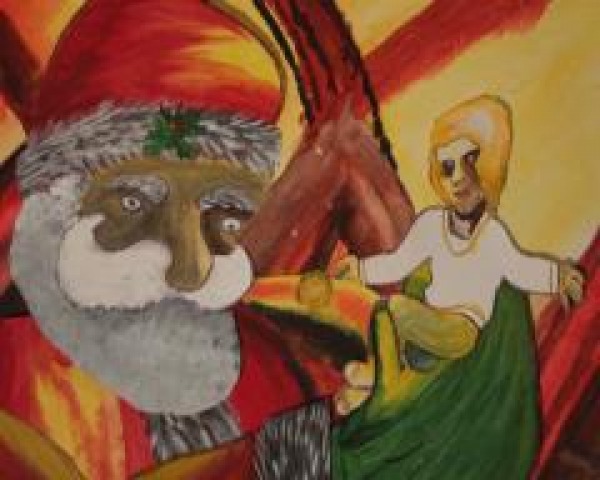 The Best of Winter in MZT by Ewa Werfel, Poland 2017, 3 min.
The beauty of winter in a land which does exist anywhere except for imagination. This is where the main character would like to be.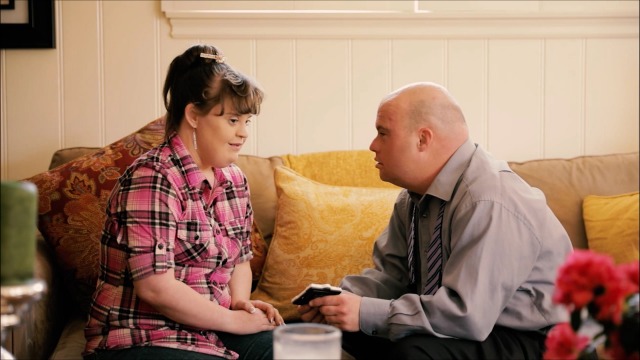 Whitney's Wedding, by John Lawson, the USA, 6 minutes

A bride gets cold feet when she starts to think her fiancé is not normal.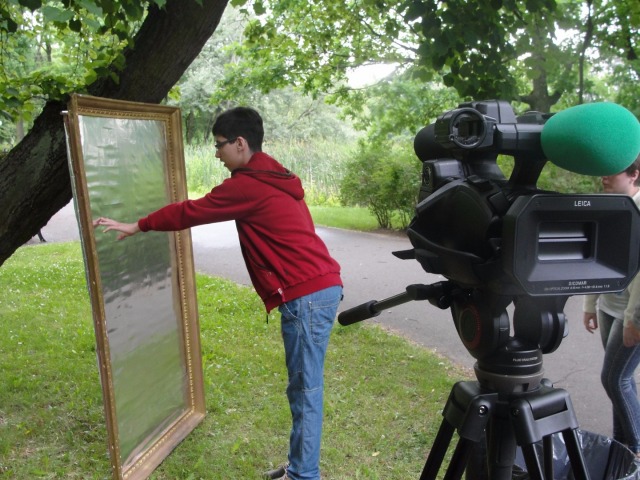 Important, by the students from Special School Complex no. 102 - supervision Igor Mołodecki, Poznań 2016, 7 minutes
The creators of the film try to talk about things that are important in life. They show it through a video clip. They use a song titled 'Important' by Mezo & Tabb feat. Kasia Wilk to illustrate musically their thoughts and opinions.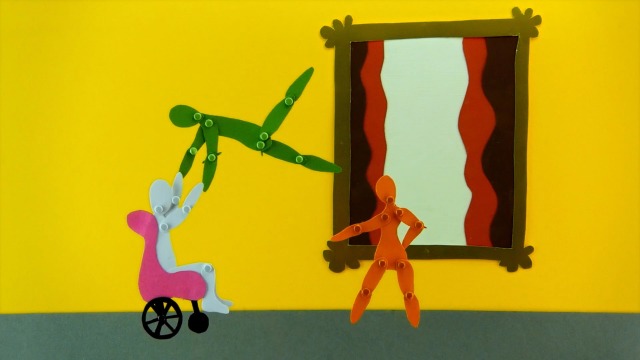 Imagination by Jemima Hughes, the UK 2016, 4 minutes
Imagination is a lively, colourful cut-out animation inspired by Matisse paper cuts. The disabled and deaf protagonist in her pink wheelchair escapes from a grey street into an exhibition where artworks interact with her through movement and sign, bringing life and colour to her world. Imagination brings pictures to life, animating the world, just as sign language tells stories through movement.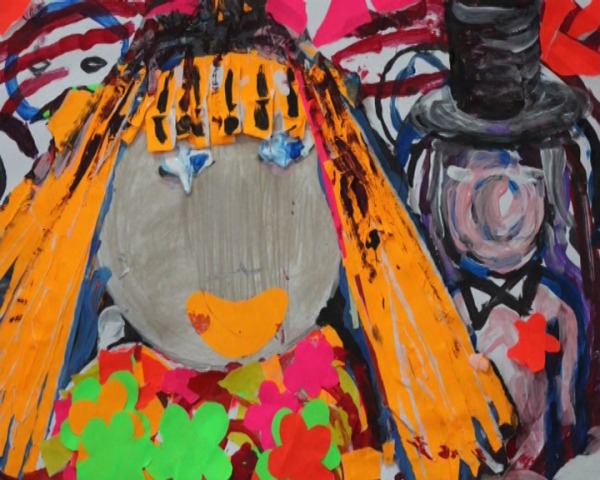 Curriculum Vitae by Dorota Zjawińska, Poland 2016, 2 minutes
If it was possible to draw your curriculum vitae instead of writing it? Not everything can be described by words.
NON-CONTEST FILMS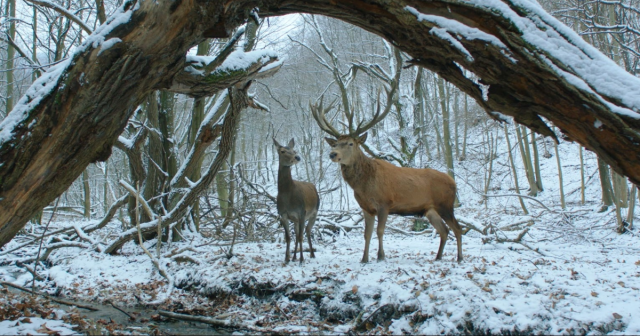 On Body and Soul by Ildikó Enyedi, Hungary 2017, 116 minutes (photo)
Endre and Mária work together in a slaughterhouse and have the same dream every night. They meet as deer in the forest. They realize this during an investigation when a psychologist interrogates everybody at the company where they work. Endre is the Chief Financial Officer and Mária is the precise quality inspector who has autistic behavioura. They are searching for the love that they have found as deer in their dreams, but it is more difficult in real life.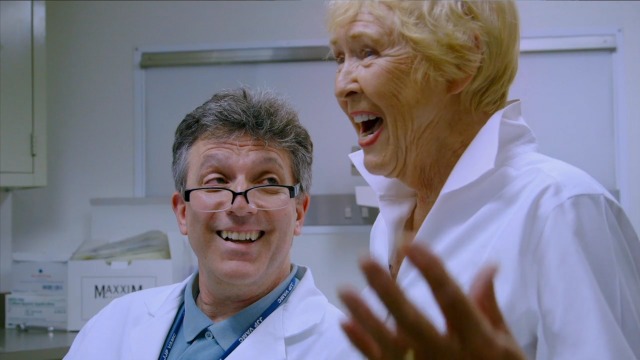 Monster in the mind by Jean Carper, the USA 2016, 87 minutes
With humor and intelligence, the film examines the irrational fear, dangerous misconceptions and hidden facts about Alzheimer's, leading to an inspiring happy ending revealing how to save yourself from dementia.