FEATURE FILMS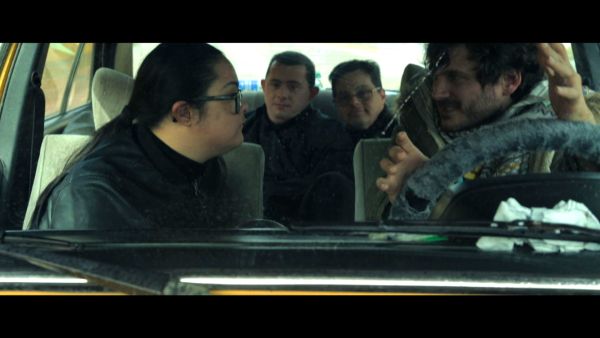 Bla, bla, bla by Alexis Morante, Spain 2015, 4 minutes
Sharing a car is like a box of chocolates; you never know what you're gonna get.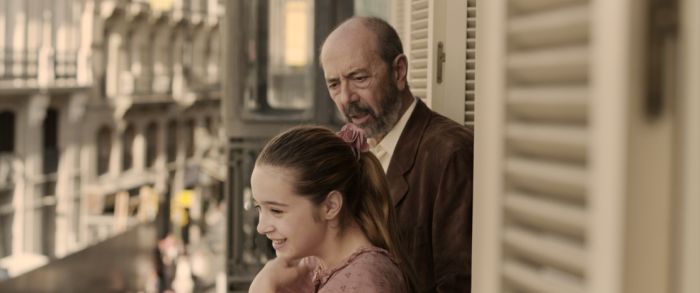 I do well to remember by Cesar Roldan, Spain 2014, 8 minutes
Not only is there drama in Alzheimer's disease and dementia, but also there are grandparents and grandchildren who take it with humour.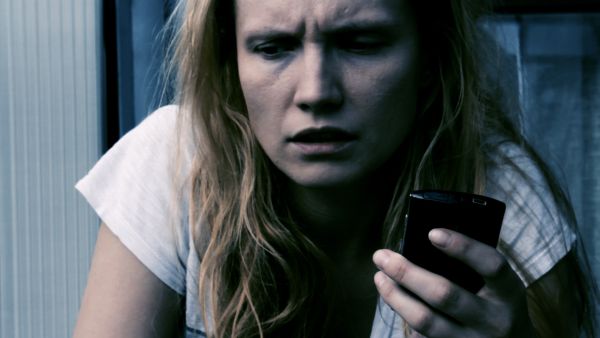 The Snow Queen and Other Stories by Monika Grzybowska, Poland 2016, 30 minutes
A single woman tries to do her best as a mother but she doesn't do very well. Her baby cries all the time not letting her take a breather and making others frown at her. Only a six-year-old girl seems to understand and care about her. Only she sees a mother in the woman.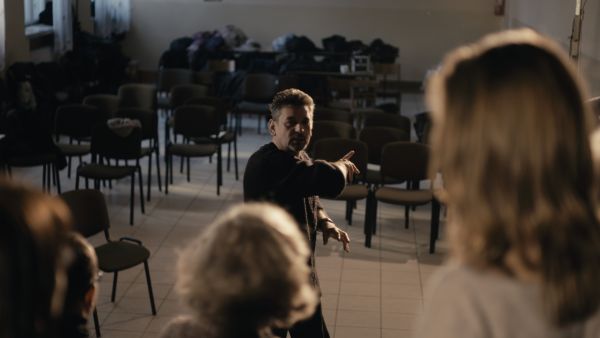 The Dream by Artur Dziurman, Poland 2016, 70 minutes
An actor from Cracow, a director and a friend of the blind and the visually impaired members of ITAN theatre prepares a play Our God's brother. Artur has been in charge of the theatre troupe for a dozen of years. However, the troupe loses its headquarters due to debts and is made to play performances on tour. In the meantime new actors' and Artur's financial, personal and health problems appear. Will the dream premiere take place?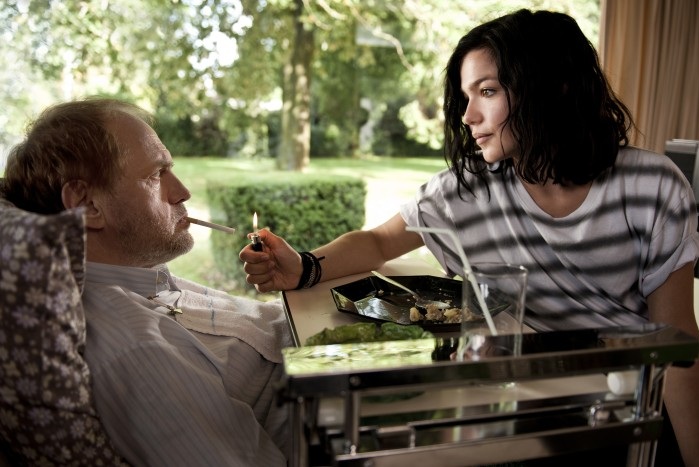 Nena by Saskia Diesing, Holland/Germany 2014, 94 minutes
A sixteen-year-old Nena who is confronted with the suicide attempt of her handicapped father. At the same time she falls head over heels in love for the first time in her life with Carlo. While discovering her own lust for life, Nena realizes that her father's existence is becoming more and more unbearable.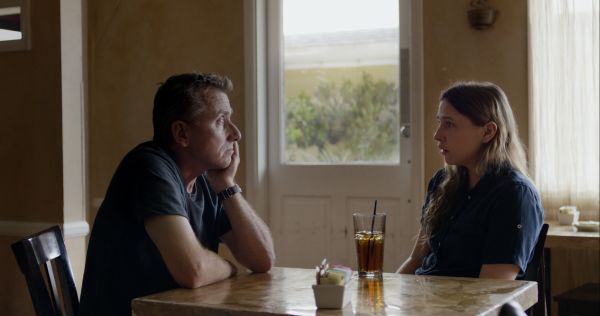 Chronic by Michel Franco, the USA 2015, 93 minutes
Caregiver, David works with the terminally ill. Meticulous, effective and passionate about his job, he builds relationships that go beyond the medical setting and creates true intimacy with his patients. But in his private life, David is inefficient, awkward and reserved. He needs all his patients as much as they need him.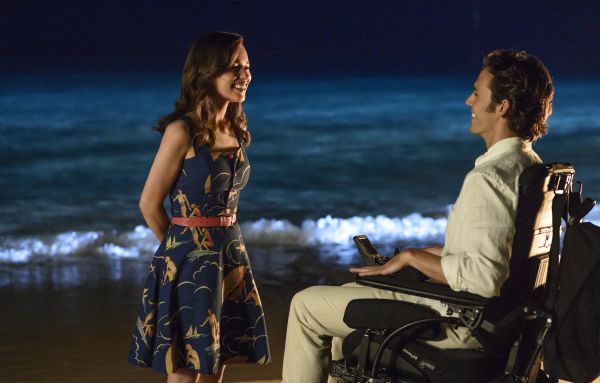 Me Before You by Thea Sharrock, the USA 2016, 110 minutes
An eccentric 26-year-old girl tries to help her family make ends meet in various ways. She becomes Will Traynor's caregiver. He is a rich banker whose life changed dramatically due to a tragic event two years ago. Will used to be full of energy now he is extremely cynical and has got rid of any hope for happiness. The girl decides to show him that there's another way…
DOCUMENTARY FILMS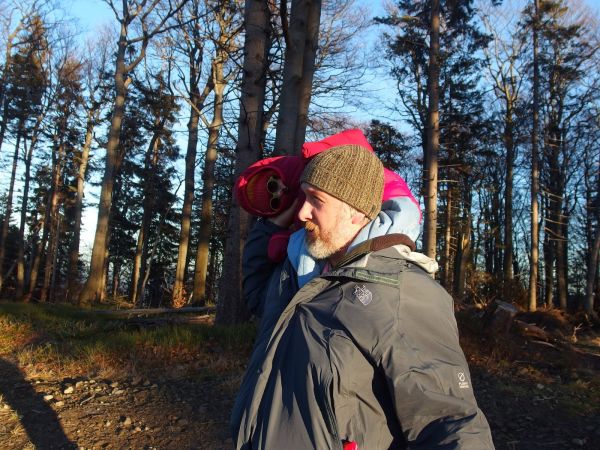 Around Ania by Monika Skrzypczak, Poland 2016, 10 minutes
Ania is dad's favourite, a six-year-old girl with an amazing smile. She suffers from an extremely rare disorder, Cockayne syndrome. It causes accelerated aging and stops Ania's growth and body weight. Struggle with this illness is like a race against time.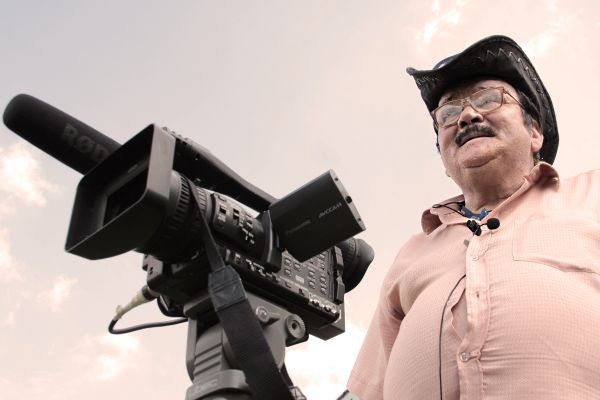 Baśka, film it! by Gabriela Mruszczak, Poland 2016, 23 minutes
A unique film because filmed by the disabled and about the disabled. There's no place for mourning and complaining about one's weaknesses. It is a story about a situation in which the residents of a care centre are in charge of a video camera and a microphone. When the disabled do their work, the second camera observes their behavior and relations with the surrounding.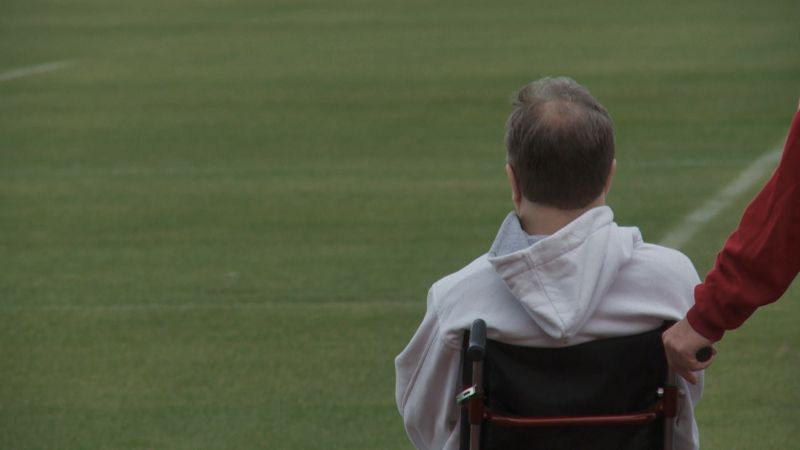 Brothers by Szymon Jan Sinoff, Poland 2015, 11 minutes
Zenek has been almost totally paralysed for 40 years. He is looked after by his older mentally ill brother Irek. The brothers live in a symbiosis, one of them has a healthy mind, the second a healthy body. The observation of every day struggle of the characters is meditation about suffering, the joy of life and brotherhood.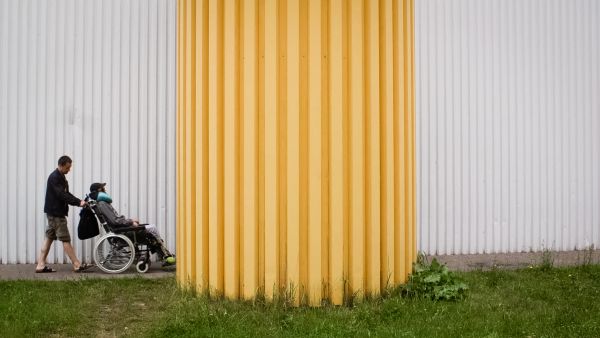 Out of The Blue by Piotr Małecki, Poland 2015, 33 minutes
Cyprian, Filip, Ola and Kuba – four, out of fifteen young patients who are in a long-term coma. Their parents are determined to help them and bring them back to life. The film presents an unusual story of people who don't give up in the face of tragedy. They are filled with hope and fight for the health of their children at the "Alarm Clock" clinic located near Warsaw.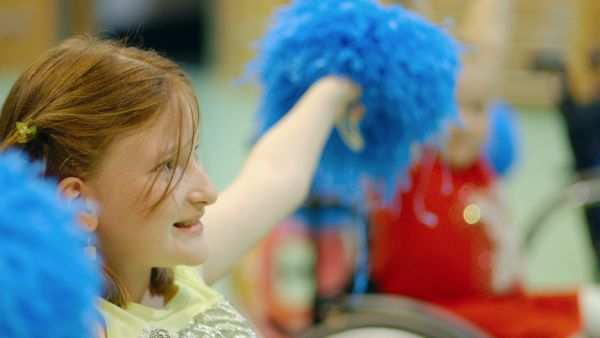 Cheerleaders by Sławomir Witek, Poland 2015, 40 minutes
One day Monika, a twenty-four-year-old captain of a dancing group Cheerleaders Flex Sopot faces a big challenge. She is to create the first Polish cheerleaders' group in wheelchairs. Filled with fear but ambitious and disciplined at the same time she accepts the offer.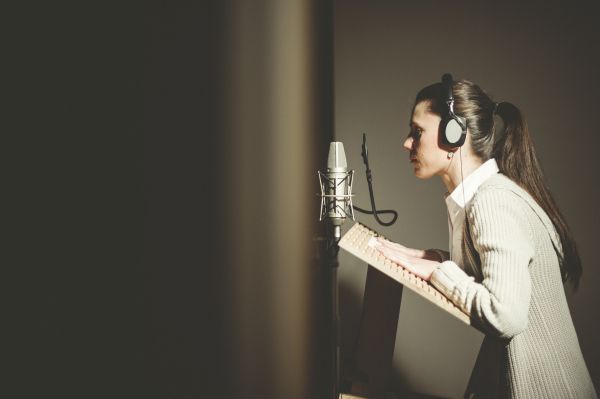 To Sonia by Sergio Milán, Spain 2015, 8 minutes
Sonia has always dreamt of being a part of the film industry. The blind actress proves that dreams do come true.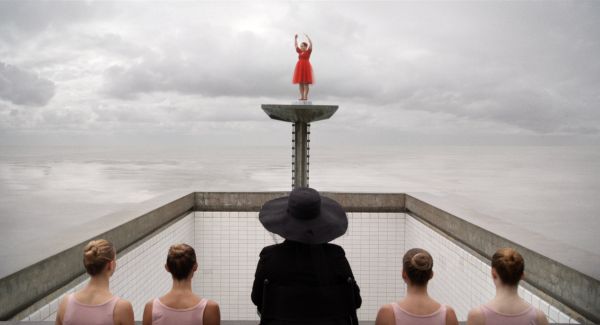 Good girl by Solveig S. Melkeraaen, Norway 2014, 72 minutes
The art of not giving a damn. A successful documentary filmmaker Solveig Melkeraaen suffers from a heavy clinical depression. Treatment with electroshock therapy helps her, but when she falls into a second depression, she has to accept that being perfect is not an option. A feelgood film on depression.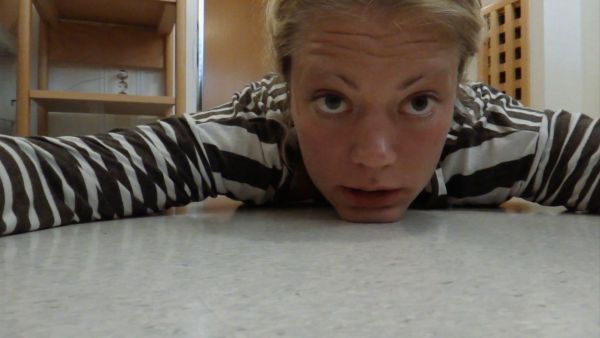 Ida's Diary by August B. Hanssen, Norway 2014, 63 minutes
Ida is a young Norwegian woman, struggling with a very turbulent emotional life caused by emotionally unstable personality disorder (borderline). For the last eight years, Ida has kept a video diary in order to ease her mind and structure her thoughts. In her diary we get a unique insight into a world of fear and anxiety, but also precious moments of everyday victories and self-discovery.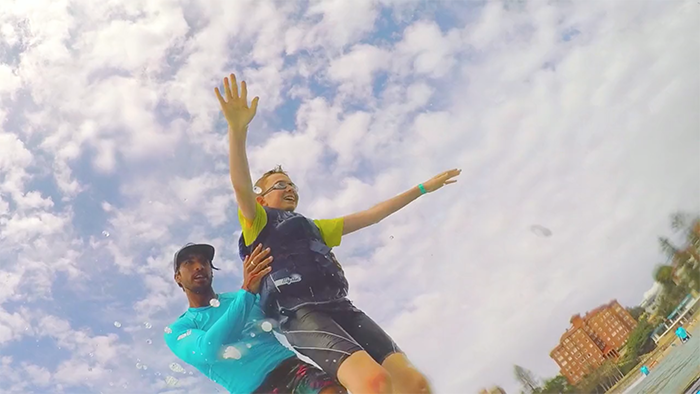 One Perfect Day by Pete White, Australia 2015, 7 minutes
Surfers Healing introduces surfing to children with Autism, tapping into the tranquility of the ocean. Over three perfect days, Izzy Paskowitz and his band of surfers took over 300 autistic children surfing, giving them an experience they'll never forget.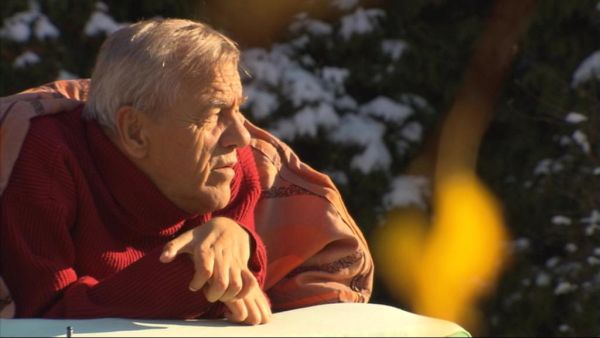 Another World by Izabela Szukalska, Poland 2016, 11 minutes
Józef Stanisław Front is a highlander. In the past he used to live in a beautiful valley in the mountains, now he lives in the Residential Home. When he was 19, sporty Józek jumped into water with his head first and broke his spine. As a result, he has been physically disabled for 43 years. Because of wrong treatment and medical care just after the accident, Józek is bedridden permanently and he is only able to prop up on his elbows.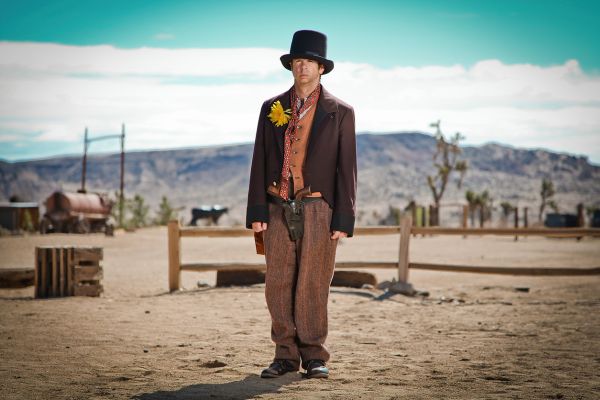 Becoming bulletproof by Michael Barnett, USA 2014, 80 minutes
A diverse group of disabled people from across the US take on leading roles in a magical rip roaring costume drama Western, filmed on vintage Hollywood locations. This riveting film within a film immerses us in a dynamic, inclusive world of discipline and play, raising questions about why we so rarely see real disabled actors on the big screen?
Kanthari: Change From Within by Marijn Poels, Holland/Poland 2015, 52 minutes
An African road movie with a blind Nobel Peace Prize nominee Sabriye Tenberken and Paul Kronenberg about their trip through Kenya and Uganda whose aim is to meet courageous visionaries affected by adversity in their lives who have transformed their challenges into groundbreaking social projects.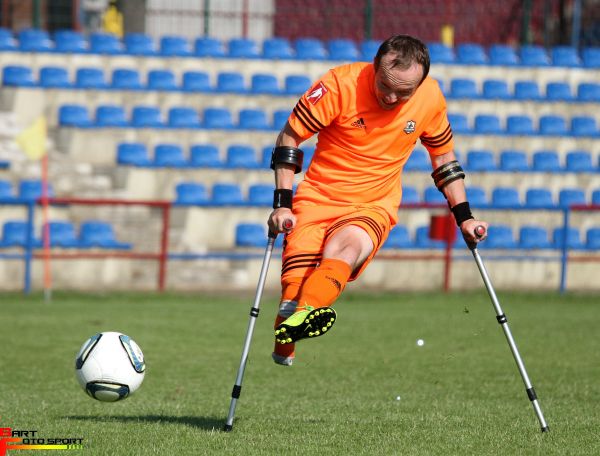 The Game Changers by Izolda Czmok-Nowak, Poland 2016, 16 minutes
The Game Changers is the only football team in Silesia composed of people with amputated limbs. Football is a way of rehabilitation and their self-development. Recently they have succeeded for the first time in the league, they've beaten the vice-champions of Poland. We'll meet three players: Patryk, Wiesław and Łukasz who can't imagine their lives without football. They've got a sense of humour and keep saying that they're special because they're already in heaven with their one leg. Each of them has their own dramatic story but they all claim that their lives have changed positively and the main role in them is played by football.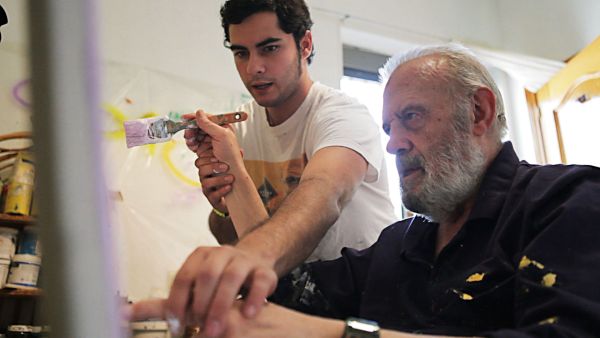 Ata, Painting Black by Primavera Ruiz, Spain 2015, 70 minutes
Right around the time was solidifying Ata's career as a painter and copyist at the Prado Museum, a degenerative disease left him blind. After spending over a decade sunk in a deep depression and distanced from his paintbrushes, at the age of 62, he raised and asked himself: why can´t I paint again?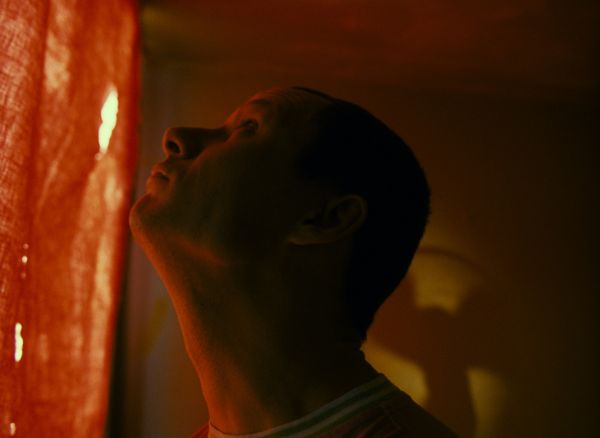 Michael by Piotr Januszkiewicz, Poland 2015, 6 minutes
Michał, a disabled son, returns to his elderly single mother. His life situation forces him to confront himself. The whole process of his change is observed by his mother.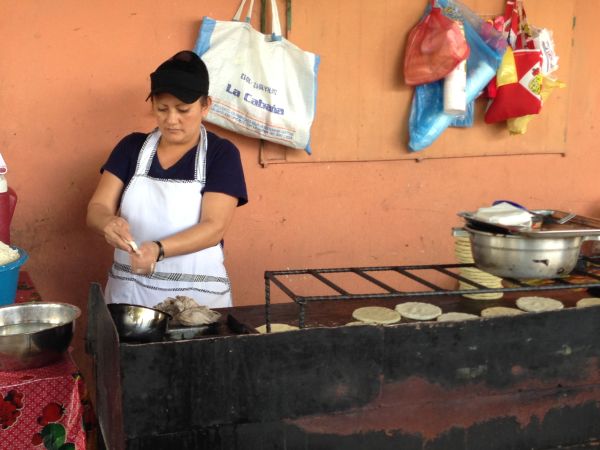 Bridging Gaps by Álvaro Pastor, Spain 2014, 56 minutes
Learning is a journey that lasts a lifetime. Falling down and getting back up. We are not all that different even though an ocean lies between us. Sometimes, distances are not measured in kilometres.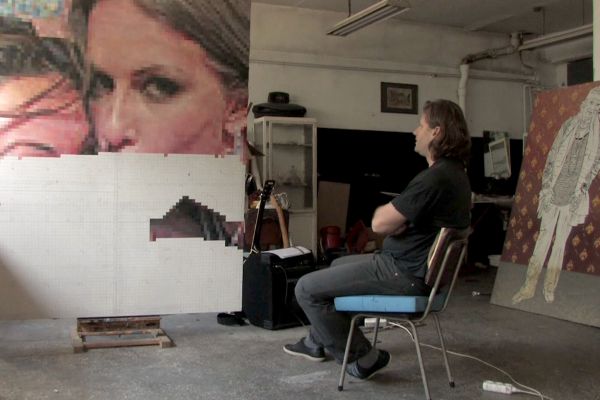 Figure Study by Rafał Makolądra, Poland 2015, 21 minutes
"Figure Study" is a contemporary documentary telling a story of a 37-year-old painter from Warsaw. The main character devotes his life entirely to painting but this work does not fully cover his expenses. He starts his morning with a packet of rice, which, seasoned with an onion and a carrot, becomes an exquisite meal. The question whether the desire to create art can overcome adversities remains unanswered.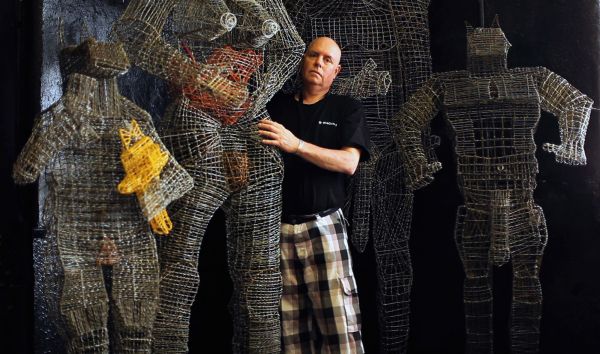 That Which Is Possible by Michael Gitlin, the USA 2015, 84 minutes
The film is a portrait of a community of painters, sculptors, musicians and writers making work at the Living Museum, an art-space on the grounds of a large state-run psychiatric facility in Queens, New York. The film observes with an intimate lens and unspools like a musical, both bracing and tender. That Which Is Possible explores the liberatory and reparative functions that creative action has for a group of artists drawn together by shared struggle.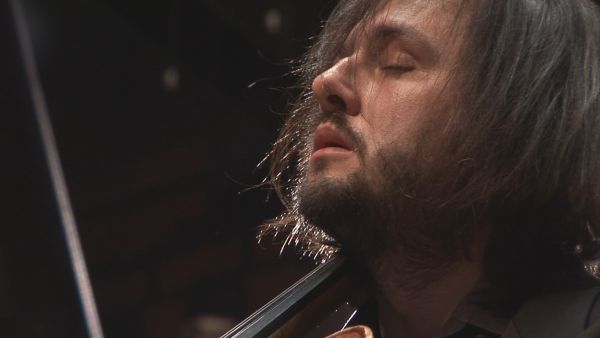 Right Side of Cello by Aleksandra Rek, Poland 2016, 37 minutes
"Right Side of Cello" is a documentary about an exceptional cello player Dominik Połoński. The film showcases an unusual relationship between the man and his instrument. For a musician, the cello is something more than a piece of wood that produces a sound. It always accompanies the artist: in the height of his glory but also when he is forced to use a wheelchair.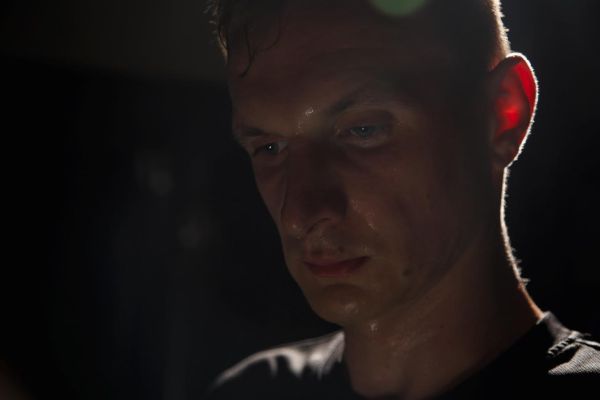 Stand Up and Fight by Weronika Pliszka, Poland 2016, 30 minutes
"Stand up and Fight" is a documentary portraying Przemek Wieczorek – a world and Europe para-taekwondo vice-champion. At the age of 20 he lost both arms as a result of a railway accident. His life has challenged him many times since then.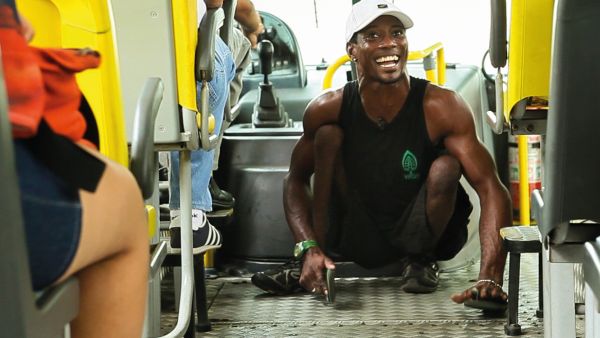 Resilience by Ricardo Koanuka, Sweden 2016, 27 minutes
Meia Lua was living a normal life in a shantytown in Brazil as a child, until his legs became paralyzed due to a mistake made by the doctor. He develops his own way of walking, using his arms as legs and his hands as feet. He begins his day by climbing over 700 steps in order to get to the bus station. There he performs and makes a living by using his sandals as drumsticks and the bus interior as drums. After his divorce Meia Lua is forced to live among criminal gangs that makes it unsafe for his son. However, his son's only wish is to be able to stay with his father.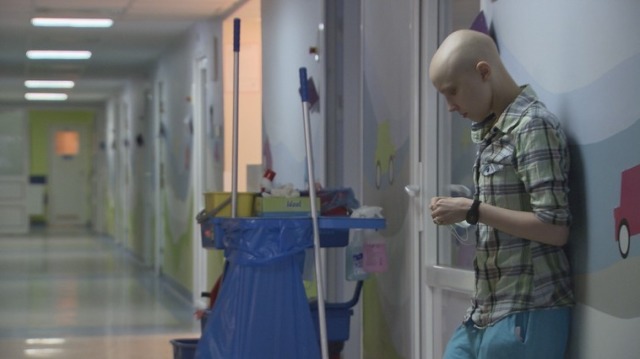 I'll Send You a Postcard by Anna Duda-Ziętek, Poland 2014, 54 minutes
A story of Ada, a 16-year-old girl who wants to live in New York, play concerts there, adopt children and deliver food to Africa in the future. However, her whole life are four walls of a room in a closed ward of a children's hospital, chemotherapy, the sound of a pomp and missing her absent father.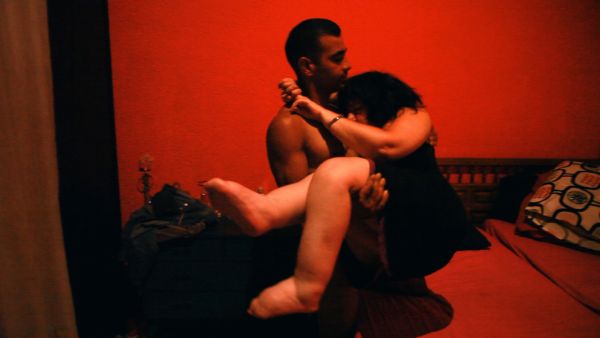 Yes, We Fuck! by Antonio Centeno, Raúl de la Morena, Spain 2015, 59 minutes
This documentary shows six stories about sex and functional diversity, real and varied stories where sex is turned into a pleasure weapon for people's individual and collective rights. Beyond sex, this Project shows not only what sexuality can do for people with functional diversity, but also in what way the reality of functional diversity can contribute to human sexuality.
AMATEUR FILMS

I Am (Jestem) by Paweł Mikołajczyk, OREW Chorzów (Poland), 2 minutes
Colours (Kolorki) by Magdalena Szymula, Danuta Wróblewska, Nowa Wieś Legnicka (Poland), 2 minutes
Horses – My Passion (Konie moją pasją) by Waldemar Handzlewicz, WTZ, Sulęcin (Poland) 2016, 10 minutes
Minority Effect (Efekt mniejszości) by Cesar Most Perez, USA 2016, 5 minutes
My Beautiful Azores (Moje piękne Azory) by Maciej Książko, Środowiskowy Dom Samopomocy Caritas, Kraków (Poland) 2016, 5 minutes
Sleepy Notes (Senne nutki) by Natalia Kloc, Helena Świątek, Legnica (Poland), 3 minutes
Strong Man (Siłacz) by Mateusz Żegliński, Szczecin (Poland) 2015, 4 minutes
Ocean's Mysteries (Tajemnice oceanu) by Anna Radecka, WTZ, Rzadkowo (Poland) 2016, 5 minutes