News

The second jury member of the 16th EFF Integration You and Me is Petro Aleksowski – a director and a cameraman, a laureate of Butterfly 2018 for 'Aborted Mission'.

We are presenting the first jury member who will determine the laureate of Butterflies 2019 during the 16th European Film Festival Integration You and Me. It is Małgorzata Sobieszczańska, a writer and a screenwriter.
Festival's Idea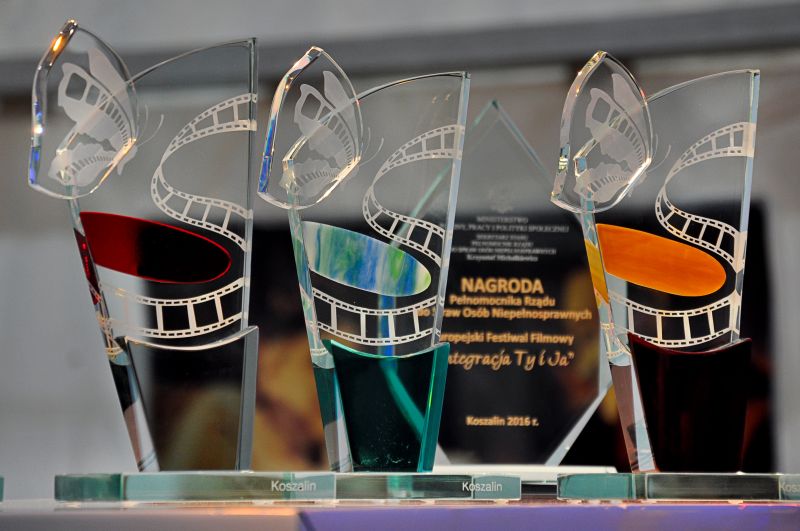 European Film Festival Integration You and Me will take place for the 16th time this year. For more than a decade this event has paved the way for the topic of disability in the media, culture and social space – not only in Koszalin, but also around Poland and Europe. The Festival has also been an inspiration for several dozen organizations and foundations organizing Small Festivals You and Me in over 30 places around Poland. We have been four times in the European Parliament and in London, in 2015 we've also visited Italy, Spain, Croatia and Lithuania.
We have a devout audience and friends in Poland and abroad. We cooperate with foundations, associations, organizations working for the integration of the disabled. We integrate through art – mainly films, however in the Festival's program we incorporate also music, theatre, photography, visual arts and lately performance and happening. We present the disabled artists, their achievements, successes and talents.
Life of the Festival
Watch more on our YouTube channel!
Watch more photos from the festival and the acompanying events in our galleries!
Integration You and Me in Poland and in Europe
In 2019 EFF Integration You and Me will be visiting 50 places in Poland. In 17 cinemas (

) we'll show chosen Festival's films. Small Festivals You and Me will be held in 33 places around Poland, presenting the idea of the Festival (

). Heart of the festivall beats in Koszalin (

), the home town of the European Film Festival Integration You and Me. Our films and PhotoConfrontation exhibition were also present in European Parliament in Brussels (Belgium -

)